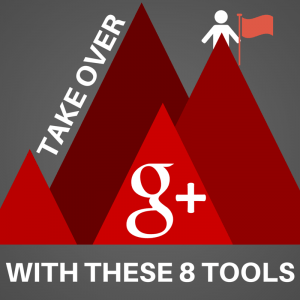 It has become increasingly clear that not only is Google Plus here to stay, but it is actually a fantastic place for eCommerce and other online businesses to conduct marketing due to the many benefits it has to offer both in terms of SEO and in terms of its user base.
Just to throw out some numbers:
It has 150 million active users of whom 50% sign on daily, 53% of G+ users have a positive experience with brands, and the average order value for customers referred from Google+ is $40.
Not too shabby!
That being said, the next question is, how do you market more efficiently on Google+? Of course there are any number of ways to use Google+ to boost your business, but you can take that to the next level by using specific Google Plus tools to your advantage.
In this post we're going to take a look at eight different tools that you can use to take over Google Plus!
Read More