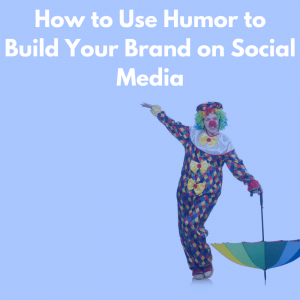 Who doesn't like laughing?
I'm pretty sure the answer to that is no one.
So why not be a funny brand and make your followers happy?
With the rise of social media, a new phenomenon has arisen in the world of day to day marketing –humor as a consistent marketing technique!
That means not just being funny every now and then in a television commercial, but actually being funny in your day to day interactions with your fans and customers.
It's a pretty cool and pretty effective marketing technique, and in this week's post you will learn all about how to start using humor in your marketing! Read more →