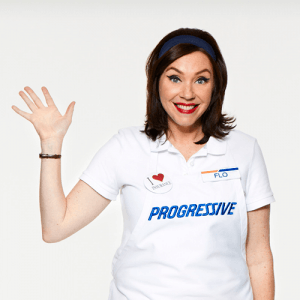 Introducing the winning Retail Hero of the holiday season – Flo the Progressive Girl!
Progressive is one of the largest insurance companies in the US, but it is probably best known (in popular culture) for its advertisements featuring its always peppy "spokeswoman" Flo.
Flo has become the face of Progressive, and even has a large following on social media. So much so that she has her own Facebook page with over five million likes, where of course Flo merchandise is sold from a StoreYa Facebook Shop!
But it's not Flo's massive following that won her the Retail Hero of the holiday season award, it was the holiday theme for her store that did! Read More