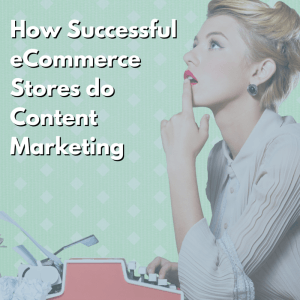 You run a business online, you market it as best as you can (and you're doing a great job!), and of course you read all sorts of online tips and tricks to help you improve your marketing along the way.
If that description fits you, and even if it doesn't, I'd be willing to bet that you've heard quite a bit about "content marketing."
But what exactly is content marketing? How can it help your business? How do you come up with new ideas of "content" to market?
I know those questions bothered me, and I'm sure you wouldn't mind hearing some answers to those questions.
Which is why in today's post we're going to explain just what content marketing is, and show you a few examples of creative content marketing ideas that will inspire your own marketing efforts!
Read more →