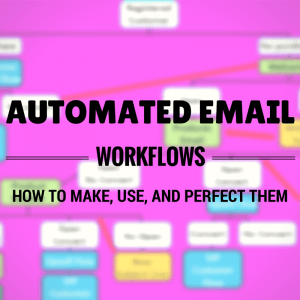 You've built up your email list, you know how to compose emails that convert, now it's time to make it all more efficient with email marketing automation!
Think about it, you could sit at your computer all day composing countless emails attempting to bring your potential customers along through your conversion funnel in a seemingly never ending process, OR you could map out a structure that you follow each time and simply create an automated email flow that will do the work for you!
There are all kinds of things you can automate, from your welcome flow to your shopping cart abandonment flow.
In this post we will explore how to actually create an automated email workflow, and we'll take a look at a few sample workflows to get you going. Read More