We are proud to have District Grain as our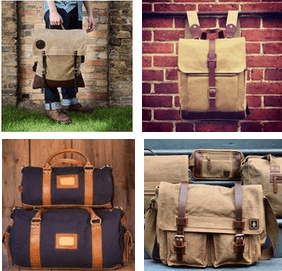 Retail Hero of week, we love their web-store and social activity!
Tell us a little about your company
District Grain is a Washington, D.C. based online store specializing in American heritage travel and lifestyle bags. Our store carries more than 500 bags and travel accessories, over half being hand made right here in the United States.
What's your target audience?
Our focus is "bagging" men between the ages of 18 – 35 in every facet of their life. From the woods to work, District Grain carries a bag for it all.
What makes you unique?
Our mission is to fuse unsurpassed service with the highest quality canvas and leather to allow lovers of modern heritage goods to easily pick up and go wherever the wind may take them. District Grain's goal is to stay connected with customers for many years to come. As people grow, so do their needs and styles. We plan to be there with a bag every step of the way.
How did StoreYa help you on your marketing efforts?
StoreYa's App Coupon Pop has dramatically increased our conversion rate since installing on our Shopify store in March. Our exclusive offers have given customers the extra little push they need to purchase from us instead of a competitor. Coupon Pop has also increased our ability to capture email addresses, Twitter followers, and Facebook fans. We have used our email list to send out targeted campaigns to recapture our customers, increasing our repeat customer rate.
See below District Grain's beautifully designed Coupon Pop!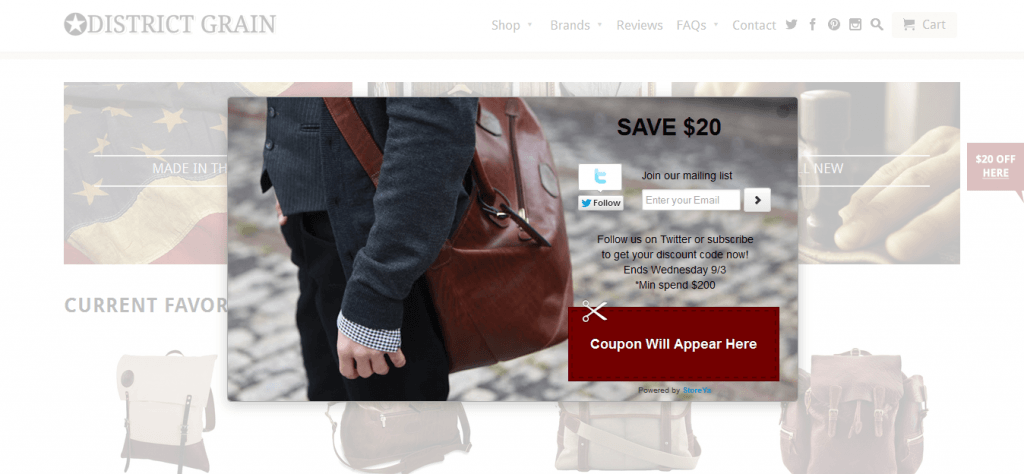 Coupon Pop is a must have marketing tool, install it now (it takes less than 1 min), gain new leads and boost your sales today!