We are proud to launch the 'Fan Gate' – StoreYa's new marketing tool that will help you boosting your sales and increasing your fan base!
The fan gate acts as a landing page for users visiting your Facebook shop for the first time, users that haven't liked your Facebook page yet.
You can activate the Fan Gate and ask them to like the page in order for them to browse your store and get special deals as you can see in the below example.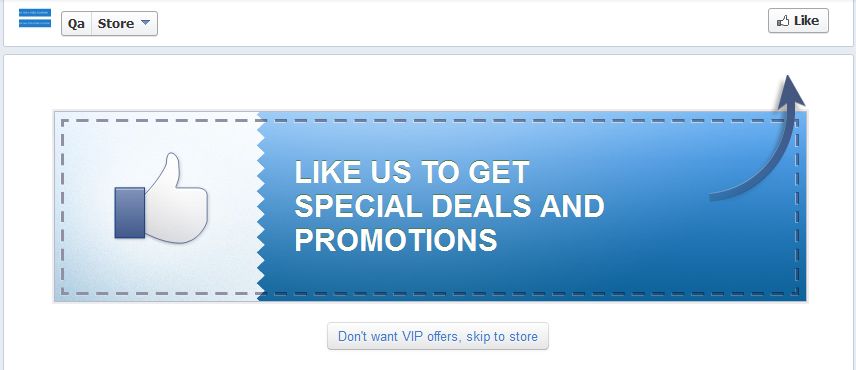 But we've also added an important twist to this marketing tool, besides the fact that you can activate the landing page and gain new fans, we also provided you with an option to give your users a coupon code they can redeem in your store. It can be for a new item/ collection, clearance, off season sale you're having. We also enable you the option to upload an image of the relevant product. See the below example.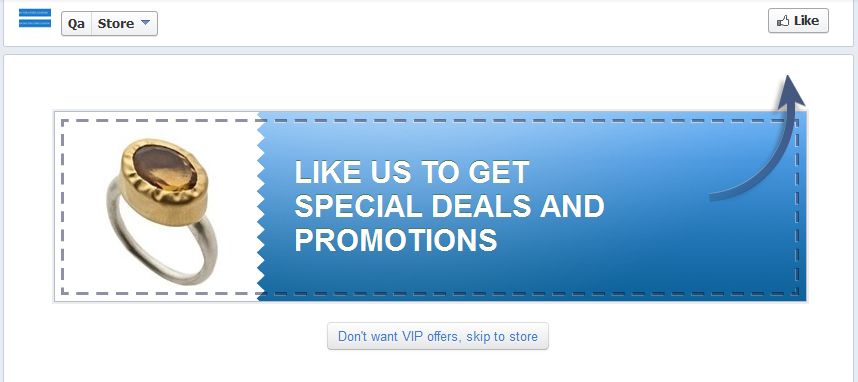 And this is how the thank you screen looks like:

Needless to say that like in all of our tools you can change any wording, and translate these screens to any language you wish.
If you are using one of StoreYa's premium plans, log in now to your account and go to the Marketing page. If you are using the free plan, this is a great time to upgrade your account!
Good luck! We hope this tool will bring you lots of fans & sales:-)
Keep us updated on your success.

Eyal Reich - StoreYa, COO
Eyal is the co-founder of StoreYa and a leader in social commerce. He has extensive experience in online marketing and project management. He is passionate about building amazing products that will grow your business!
Comments
comments
Powered by Facebook Comments