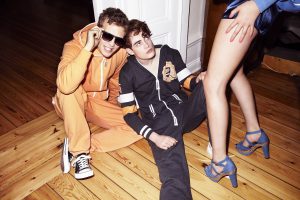 Tell us a little about your company
OnePiece is a brand of clothing. Founded in 2007 by three Norwegians – Thomas Adams, Knut Gresvig and Henrik Børke Nørstrud. The company has been credited to be the manufacture of the original adult onsie which is the signature product of the brand.
The idea behind the brand came to in 2007 when the three of them fantasized about the ultimate chill-out wear on a hung-over Sunday – perfect for the lazy days at home. By simply sewing together a hooded sweatshirt and a pair of sweatpants, connecting the two with a giant zipper, they created the first original OnePiece jumpsuit. An instant success amongst Scandinavians, OnePiece onesies became a huge hit in Norway in 2009 and later in Sweden and the UK despite only being fueled by blogs & social media.
What started with close friends fantasizing about the ultimate chill-out wear resulted in a world spread OnePiece jumpsuit phenomenon that has been seen on the streets, at the runways and used by the biggest celebrities during the last couple of years. The Guardian described the brand as "The most coveted Norwegian import since a-ha". The idea has also been copied by other major players in the fashion market making lower end onesies similar in design as the original Norwegian design.
OnePiece has opened 10 of its own brand stores. Beverly Hills, 2 in London, Berlin, Stockholm, Oslo, Helsinki, Smögen, Gothenburg and Malmö. OnePiece also sells through approx 1000 high end retail stores around the world like Harrods and Selfridges.
How did StoreYa help you on your marketing efforts?
We found a quick and easy solution to bring our storefront on to our facebook fanpage and make it easier for our fans to purchase our goods. We also created a few successful group deals on our Facebook shop!
Check out OnePiece Facebook shop!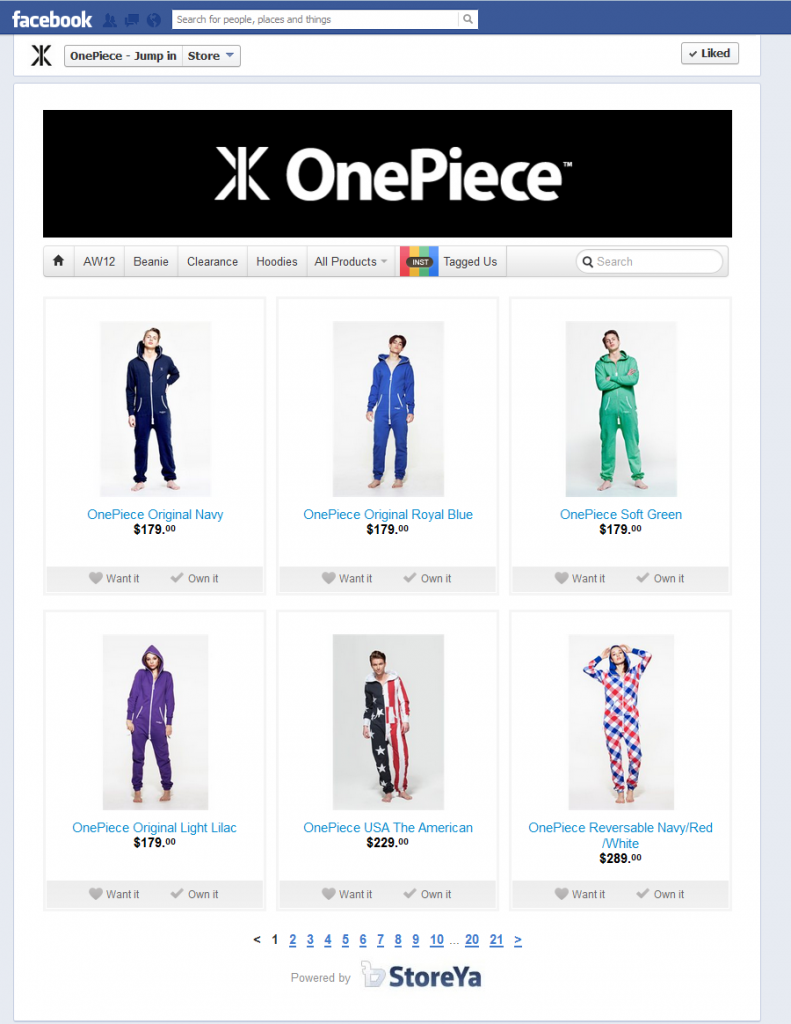 P.S.
If for some reason you are not a part of the StoreYa family, now is the perfect time to join and open a Facebook shop! Start boosting your sales today!

Eyal Reich - StoreYa, COO
Eyal is the co-founder of StoreYa and a leader in social commerce. He has extensive experience in online marketing and project management. He is passionate about building amazing products that will grow your business!
Comments
comments
Powered by Facebook Comments