In our previous post Learn how Pinterest can boost your sales! We've talked about the importance of having an active Pinterest business account.
In this post I'd like to talk about a new tool StoreYa now offers, called the 'Pinterest Tab'.
This tab is a great added value for your brand awareness!
By adding the Pinterest tab to your Facebook fan page, your fans can enjoy the different boards you manage at Pinterest, and the best part is that it takes 1 minute of your time.
It is a very easy and simple task, all you have to do is enter your Pinterest username in StoreYa's back-office, and choose if you want to display all of your boards or specific boards.
It's that easy!
Fans then browse the different boards to view the pinned items, they can re-pin, like, comment and follow your Pinterest account, without leaving Facebook.
That means your fans get to know your brand better, stay longer on your Facebook Page, and get more involved in pinning/ commenting/ liking your products!
Needless to say that we keep the same look & feel, and the same style of your boards as displayed on Pinterest.
This is just one of the latest tools we've launched, in the next few weeks we'll talk about the added value you can get from displaying a Twitter Tab, a YouTube Tab, and an Instagram Tab.
We hope you'll love it, as much as we do 🙂
See the below example of 'Bad and Bold – Biker's finest fashion'
If you're using our Pinterest tab, send us a link and we'll be happy to promote it on our Facebook fan page!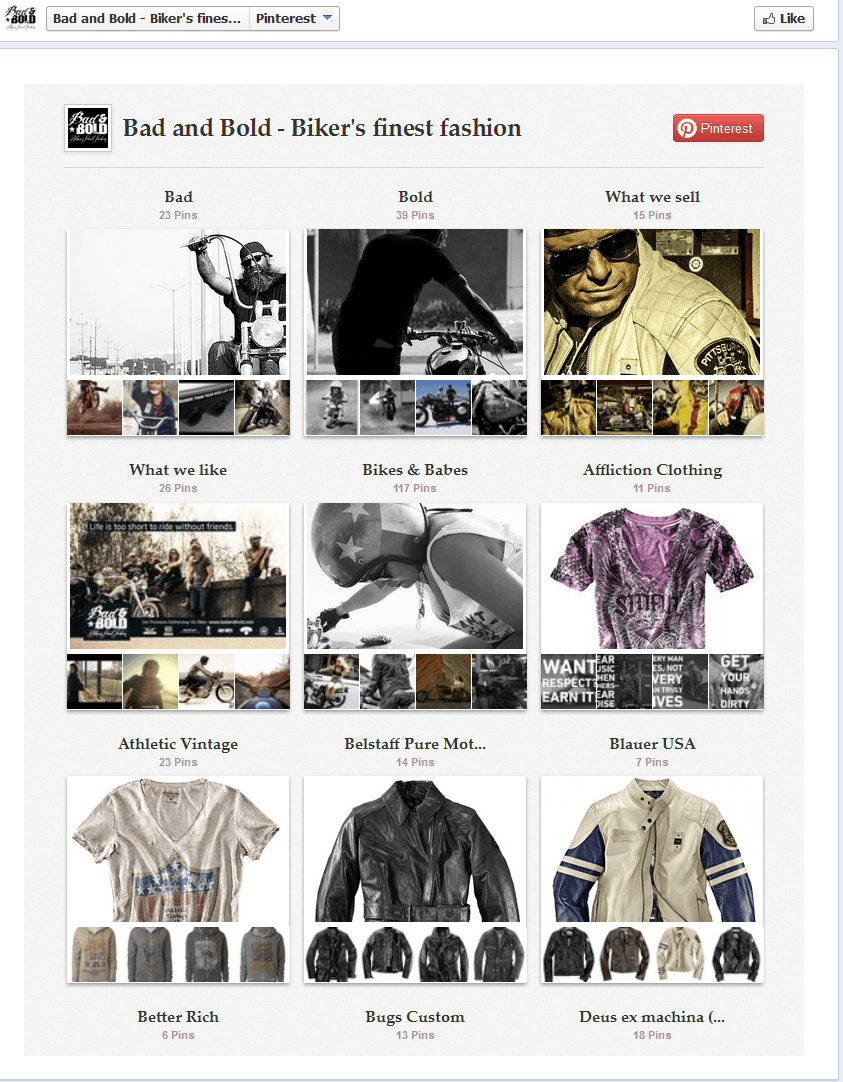 P.S.
This tool requires a premium plan, if you're still using our Free plan, we encourage you to try one of our premium plans starting at $9.99 + a 14 Free trial.

Eyal Reich - StoreYa, COO
Eyal is the co-founder of StoreYa and a leader in social commerce. He has extensive experience in online marketing and project management. He is passionate about building amazing products that will grow your business!
Comments
comments
Powered by Facebook Comments