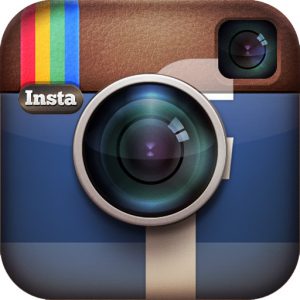 In our recent posts we've already learned how to use Pinterest as a marketing tool, and how to display it on your Facebook page. We've also learned how to take advantage of your Twitter account and how to integrate it with your fan page. This week we would like to talk about another popular social media network – Instagram.  Instagram is the fastest-growing network of 2013 – increasing monthly active users by 14% in Q1 2013. If you don't have an account yet, join the 130 million users who already created their account. Click this link in order to open your Instagram account.
Below are some great tips we've gathered to help you leverage your Instagram account in order to boost your sales:
Your Instagram uploads can reach an enormous audience of more than 130 million active users snapping over 40 million photos per day and posting 1,000 comments per second! Choose your photos wisely! Don't just post any image, use photos that will inspire people to talk about your brand. Remember that potential clients can reach your photos both on mobile devices and on the web.
On average, 98% of Instagram images are shared on Facebook and 60% are uploaded to Twitter.
Be real and authentic! Don't try to produce "special – too sophisticated" photos. Your audience is smart enough to get the feel of a photo. Instagram users like real, simple, everyday life photos. Give them what they are looking for! Remember – everyday, 40 million photos are added; the only way to be unique is to be yourself and try to catch your brand's real spirit!
Focus on your followers. From time to time, make sure to thank and mention a specific follower who uploaded a great photo. This is what Instagram is all about – a close connection between a brand and its fans. Make sure to promote good photos which include an image of the fan itself – this will encourage the fan to spread the photo along with your brand's name.
Post "behind the scenes" photos so your fans can learn more about your brand from an inside point of view. For example: Take pictures of your employees, of your studio, etc. Make your fans to feel close to your brand.
How much photos should a brand post? Great question! Note that 23% of brands that are active on Instagram post more than 50 times a month.
We will add more tips & tricks on how to use Instagram on our next post coming out later on this week, so stay tuned!:-)

Eyal Reich - StoreYa, COO
Eyal is the co-founder of StoreYa and a leader in social commerce. He has extensive experience in online marketing and project management. He is passionate about building amazing products that will grow your business!
Comments
comments
Powered by Facebook Comments