So, you have imported your e-commerce store into Facebook and started exploring the F-commerce opportunities. Now what?!
We are very excited to share with you our new features which are going to provide you with great opportunities for driving more traffic and gaining more sales using your Facebook store!
Share box
Sharing is caring! that is why we developed the one and only Cross-Platforms share box.
Each and every product in your Facebook store can now be easily shared within 2 clicks in Facebook, Twitter, Google+, or embedded in any other site.


Product page
Users who seek for more info regarding a specific product, can now click on the product's title or image and get more info about that product without leaving your Facebook store.
Product pages will also help you make additional up-sales by offering related products from the same category.
Merchants info
Let your customers know you better! share your "Seller Info", "Shipping & Payments" terms and add a Google map to allow the user to "locate store". Fill this information on your StoreYa's back office "Account" page, and it will be available within your product pages.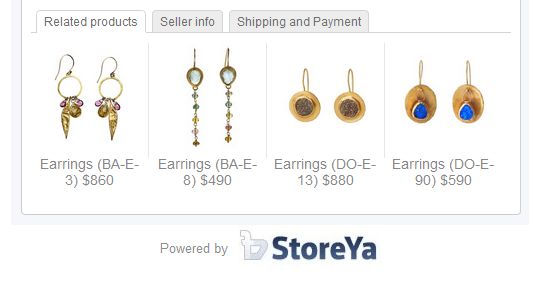 All your store's text is now editable
Whether you wish to translate your "Buy Now" button to a different language, or call it "Add to Cart" – just enter the "Customize Store" page within your StoreYa's back-office, and make it happen in just a couple of clicks.

Eyal Reich - StoreYa, COO
Eyal is the co-founder of StoreYa and a leader in social commerce. He has extensive experience in online marketing and project management. He is passionate about building amazing products that will grow your business!
Comments
comments
Powered by Facebook Comments