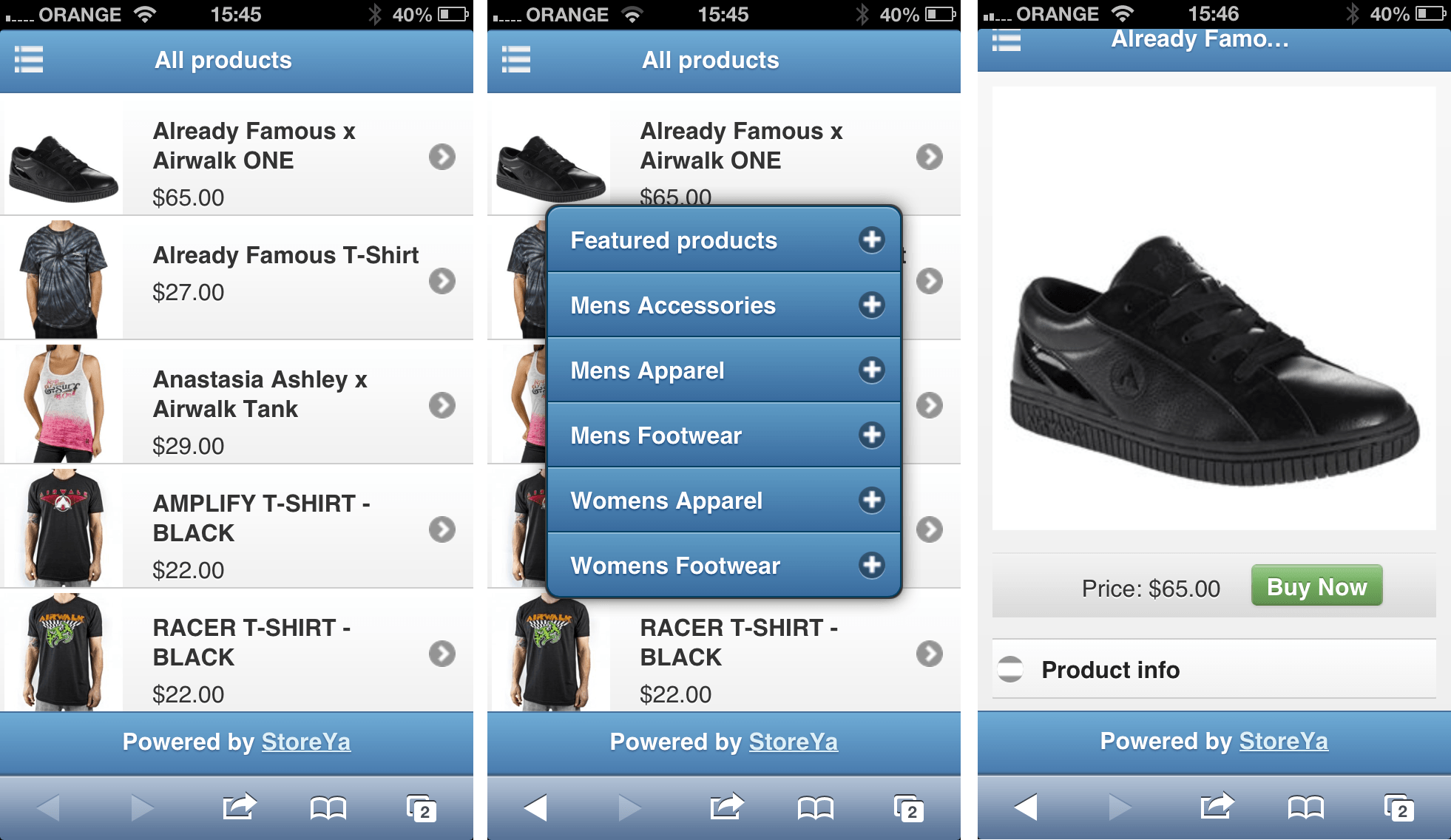 Today we are excited to release our new Facebook mobile store edition!
It is compatible to all of the major smartphone devices, it has a slick look, and the user interface fits perfectly to any user.
Your users will be able to navigate between the categories and the different products, read the products description, see the pricing and click on the 'Buy Now' button.
There are over 600 million Facebook mobile users, and your Facebook mobile store will help you drive mobile traffic from your Facebook store to your web store. Now how cool is that?!:-)
Note: Due to Facebook limitations, you must share with you fans a product page link and not the store's link, if you wish for them to view it via mobile.

Eyal Reich - StoreYa, COO
Eyal is the co-founder of StoreYa and a leader in social commerce. He has extensive experience in online marketing and project management. He is passionate about building amazing products that will grow your business!
Comments
comments
Powered by Facebook Comments