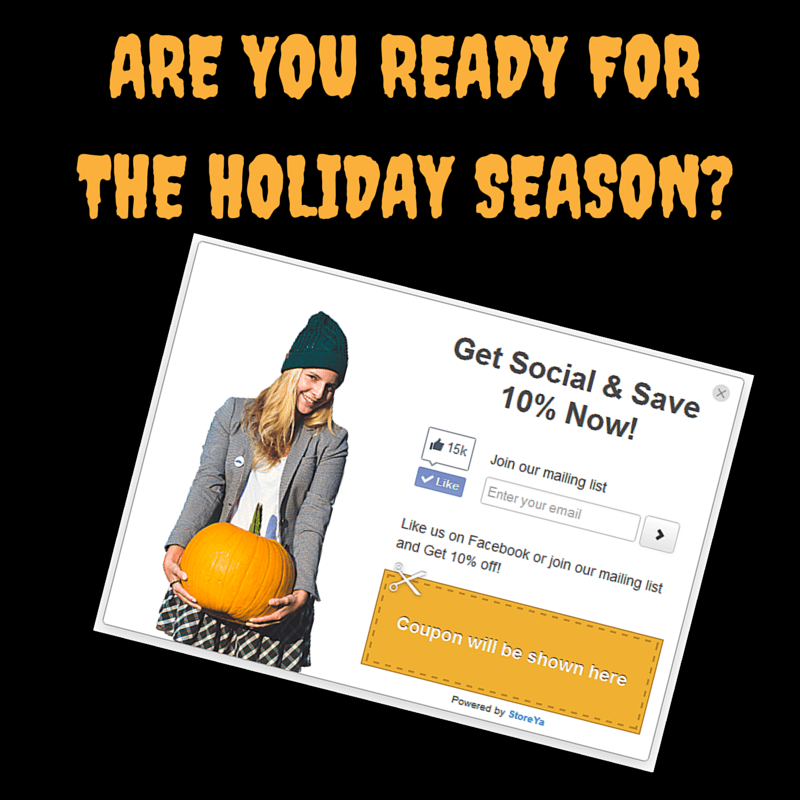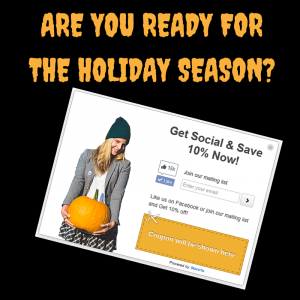 The holiday season is right around the corner – you know what that means, right? Tons and tons and tons of shoppers! Starting with Halloween and going straight through to Christmas this time of year is huge for retail and eCommerce.
How huge?
20%-40% of all retail sales happen during the last two months of the year! And things are continuing to expand for eCommerce – the average value per online purchase was up by over 10% in 2013 from 2012, and according to Shop.Org's predictions there will be an 8%-11% growth in online sales in 2014!
It's safe to say, you definitely don't want to miss out this holiday season!
But wait, there's a catch…
According to a report by IBM, consumer attention is down! Consumers spend less time per page and there are higher bounce rates during the holiday seasons. The reason the report gives is "Ultimately, shoppers have little tolerance for poor customer experiences – if they can't find what they need, they're moving on,"
What does this mean for you?
You have to deliver immediate value that will get your site visitors to stick around on your site and spend their money there.
How will you do this?
You have to be prepared to wow your visitors during the holiday season and we have just the thing for you – holiday themed Coupon Pops!
Coupon Pops are designed to draw your visitors in by offering them a coupon or deal in exchange for a social follow or email address.
We have recently added a whole slew of new images and designs that you can use to customize your site and offers just in time for the holiday season. That's right, no need to pay a designer or search for expensive images online, we've done all the hard work for you!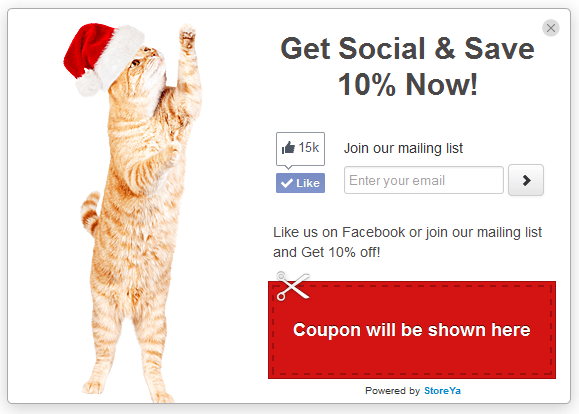 You can choose your new design for Halloween, Black Friday, Cyber Monday, or Christmas! Customize your pop up or change the side tab: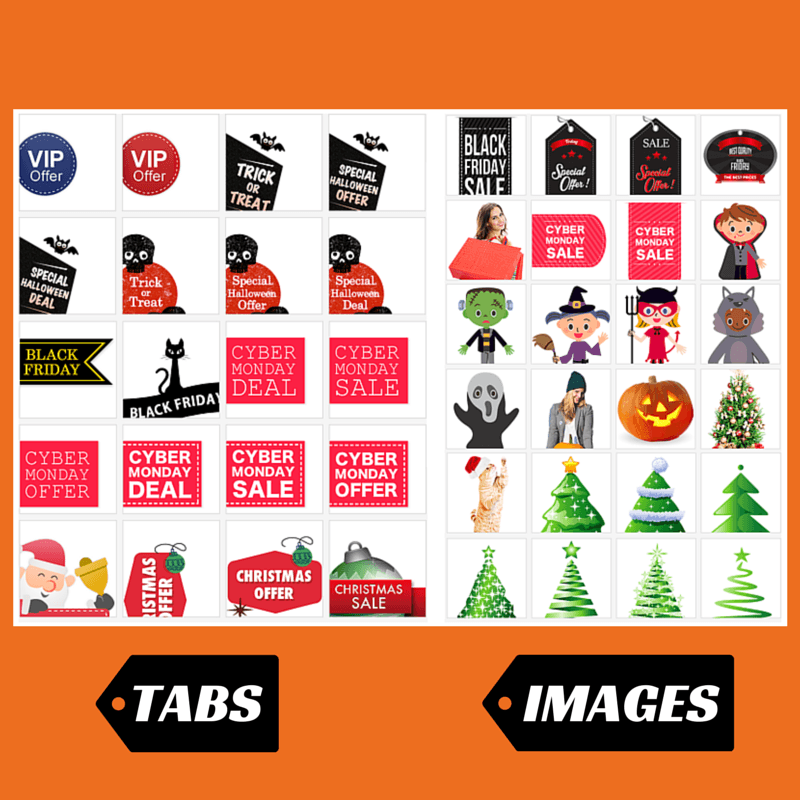 By adding in your own unique and customized coupon you can wow your site visitors and make sure that they will be purchasing from you this holiday season!
Click here to get the Coupon Pop today!

Zack Fagan
Zack is a social media enthusiast who loves all things digital. He is the inbound marketing manager at StoreYa where he spends his days searching for the newest social marketing scoop. If you'd like to chat with him, feel free to connect with him on any social platform.
Comments
comments
Powered by Facebook Comments