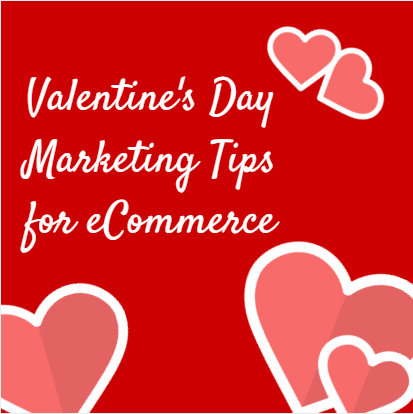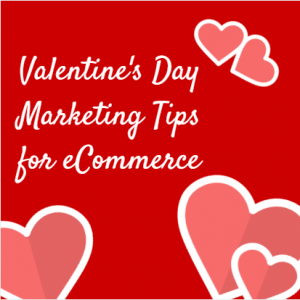 Valentine's Day is coming up, what are you doing to boost your sales??
Sure, it's not Christmas, Black Friday, or Cyber Monday, but there's no reason to let a holiday pass by without getting your fair share of sales out of it – especially when it is estimated that that holiday will generate over $17 billion in revenues!
In this post we will go over 5 things that you can do this week to increase your sales this Valentine's Day!
1) Run a Promotion
This one is a bit of a no brainer, but…there's a holiday, why not have a sale? Sales are proven to have good, short term effects on sales levels. Offer 25% off and get people excited to buy over Valentine's Day!
If you want to get a bit more creative, you can also very easily create a Valentine's Day campaign, competition, or give-a-way. Here are a few ideas you could implement:
Run a "cutest-couple" photo competition, where couples will send in their pictures for a chance at a winning a prize
Have sweepstakes, where anyone who makes a purchase is entered for a chance to win a romantic getaway
Use Coupon Pop to offer Valentine's Day coupons! (there are new Valentine's themes ready for you! Get your Coupon Pop here)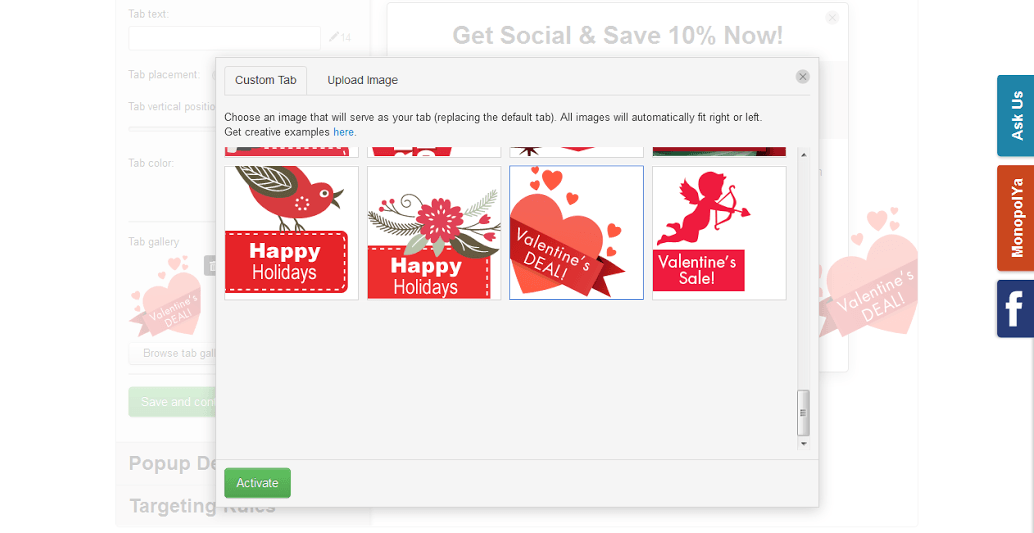 2) Offer Gift Cards, Greeting Cards, and Gifts
Valentine's Day is all about showing you care, and what better way to do that than with a greeting card that comes with an extra bonus (store credit)! By offering gift cards that can be personalized and sent to loved ones you can add an aspect to your store that did not necessarily exist before, and is very relevant to Valentine's Day.
Another cool thing you could do is to offer the option of purchasing a gift for someone else. This is the same idea as a gift card, but you would send the actual product, rather than a gift card. Barnes and Noble did something like this last year: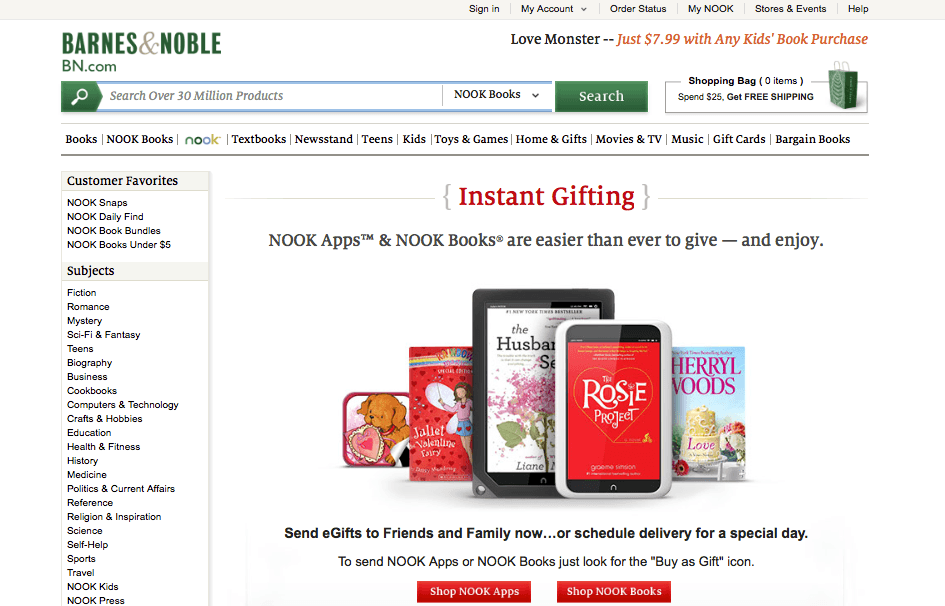 3) Focus on "Valentine's Products"
Take a look through your products and think about if any of them are particularly relevant to Valentine's Day. Matching pajamas, a mug with a heart on it, chocolate. Or, perhaps you don't have products that are blatantly related to Valentine's, but you have a product that you'd like to focus on, then you can use that as your Valentine's product.
Take a look at the products that Crate and Barrel put on its Valentine's products list – some are directly related, and some are more tangentially related, but it all works!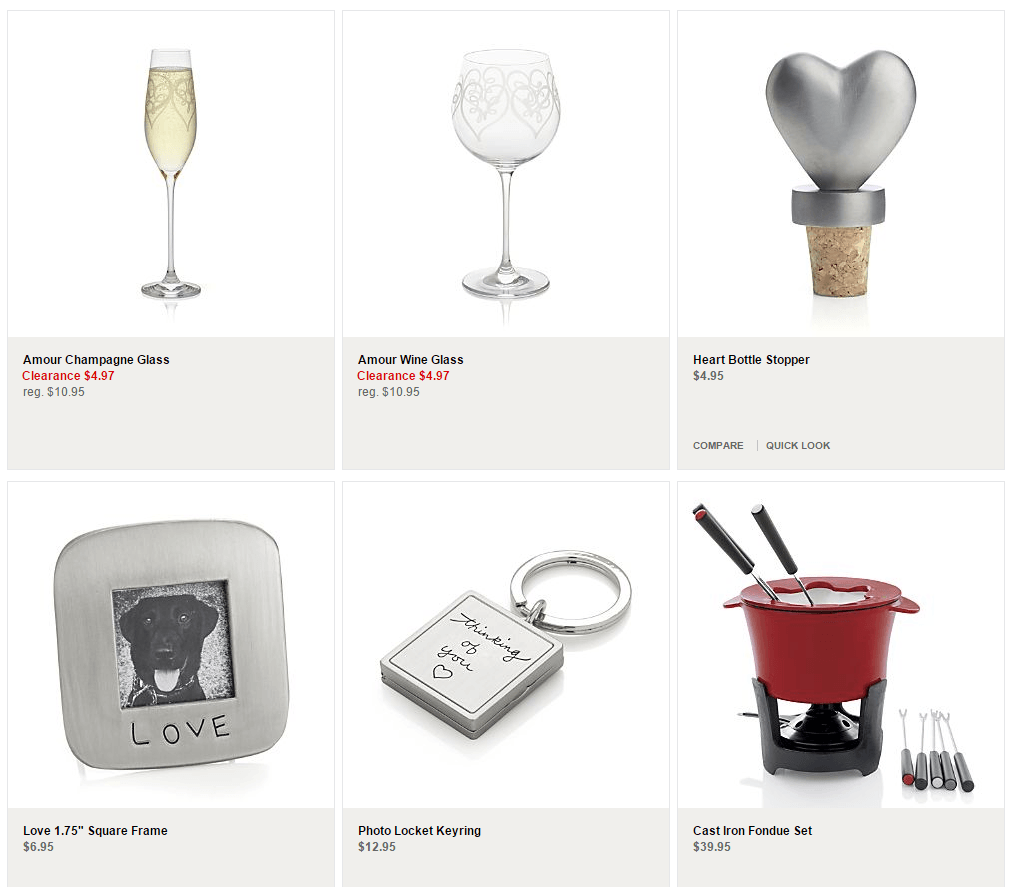 4) Give your Site a Valentine's Theme
One of the best ways to get people to purchase from your store during a holiday time is to remind them that it is in fact the holidays! You can accomplish this by changing the look of your site for Valentine's Day. Add in hearts, colors, love, etc. Anything that will make your site look like Valentine's Day will get people to think about Valentine's Day, and about buying gifts for their loved ones.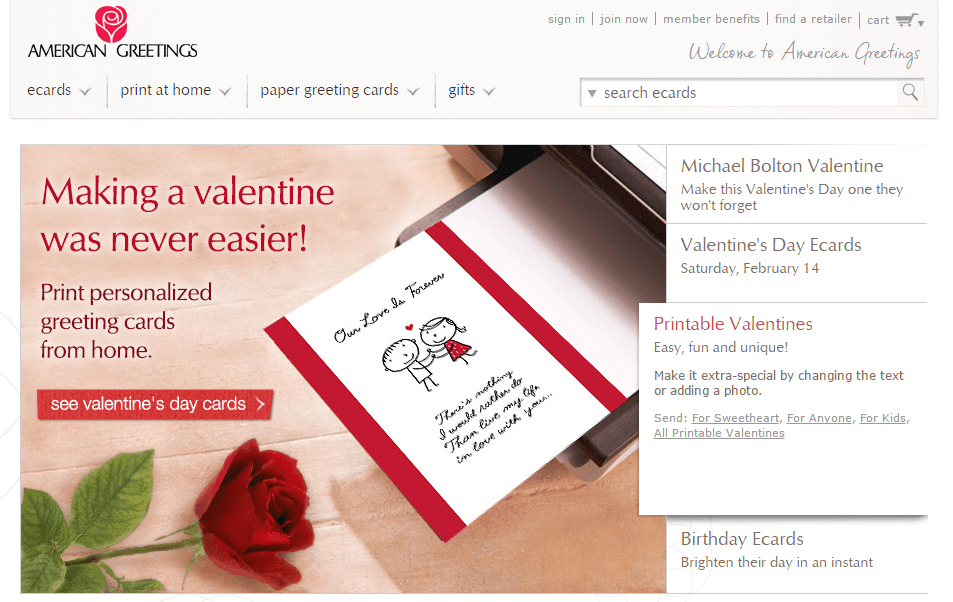 5) Promote Everywhere!
As always, you should not be stingy with your promotions. Do you have an email list? Use it! Do you have a social media presence, post there! Any point where you have access to your customers you should utilize to promote your Valentine's Day campaigns.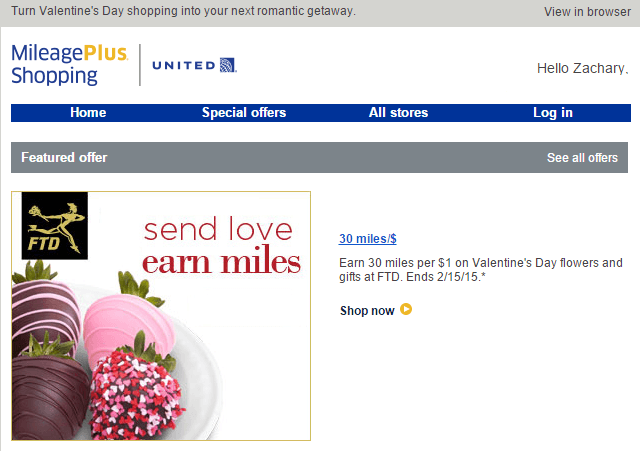 Happy Valentine's Day
We hope you and your loved ones have a great Valentine's Day, and we hope that these tips will help you to generate some serious revenue as well!

Zack Fagan
Zack is a social media enthusiast who loves all things digital. He is the inbound marketing manager at StoreYa where he spends his days searching for the newest social marketing scoop. If you'd like to chat with him, feel free to connect with him on any social platform.
Comments
comments
Powered by Facebook Comments