Whether you are a new online store looking to make your mark, or an established shopping mecca looking for a little inspiration, these seven super stores are bound to motivate and get the ideas flowing.
1:
Kosmios
Wins With Free Shipping
Kosmios is an online retail store superstar with a great sales track record, offering the perfect mix of affordable fashion trends and great discounts. By promoting free shipping, an integral part of marketing and online shopping psychology, they are able to drive sales in a big way.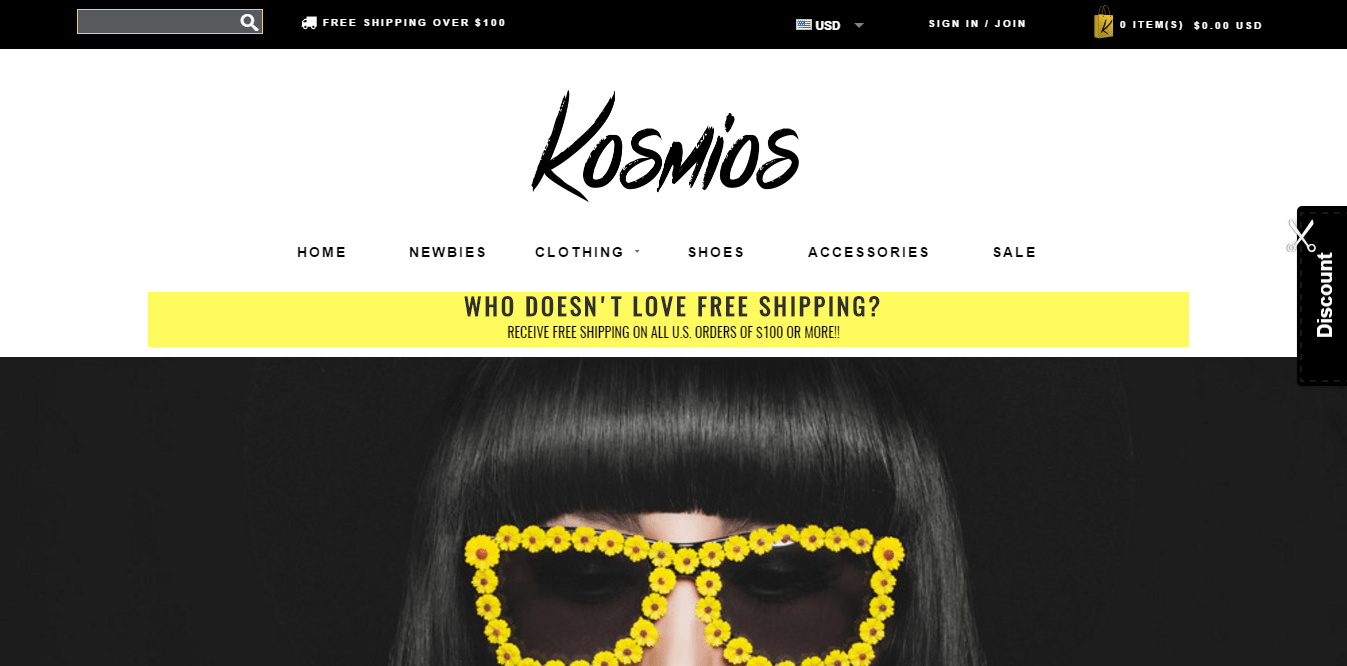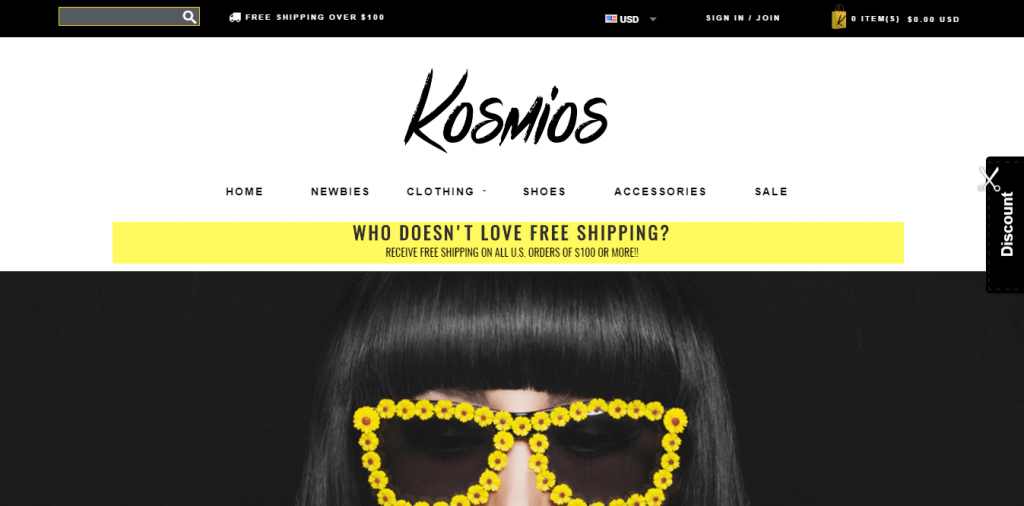 2:
Angelus Direct
Excels With Customer Review Displays

Angelus has built a thriving community around their brand which allows them to engage with existing and potential customers on a daily basis. Plus, not only do they offer 'real reviews from real customers', but they have put their Instagram success front and center, both instilling confidence in potential buyers to elicit more sales.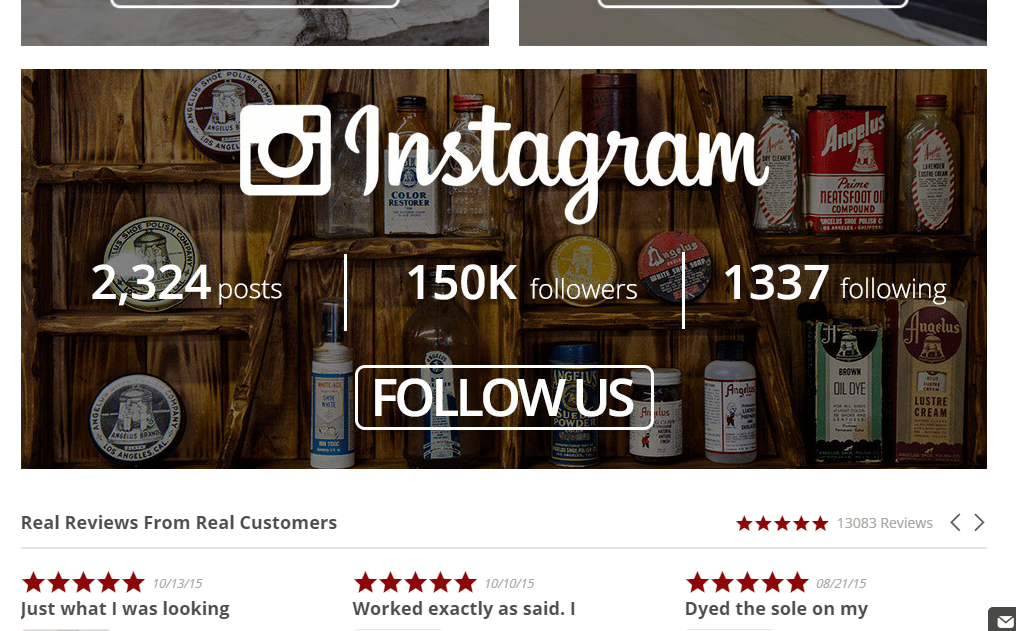 3: Fit Girls
Upsells With Related Items
Fit Girls know how to entice users with relevant discounts, promotions and related items. Their related items section improves overall product discovery which allows them to upsell in a big way. Plus, they offer loads of free content. By giving back to their customers and allowing them to try a host of awesome content for free, Fit Girls ensures customer loyalty and repeat business across their product lines.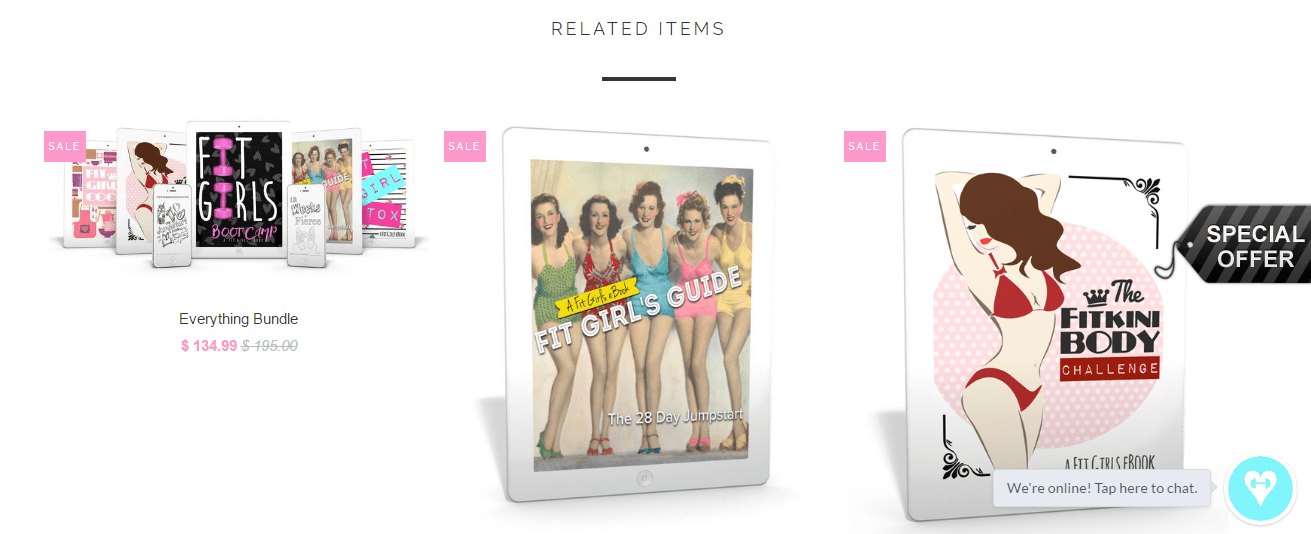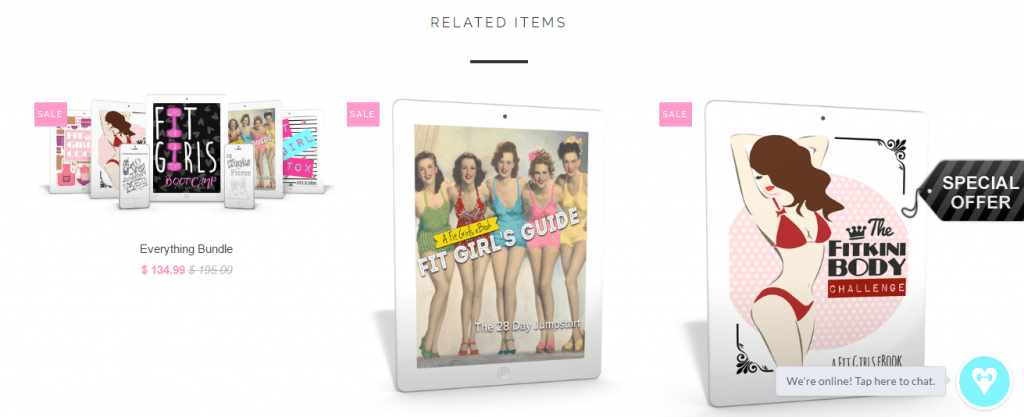 4: 
Geeky Get
Excites With On-Site Promotions
If you're looking for an example of a home page that promotes sales, Geeky Get store is it. Their user-friendly homepage organizes their unique products into New/Top sellers and sales, which make it easier for buyers to see trending items. Not to mention their enticing on-site promotion, where they use Coupon Pop to grow their leads and sales.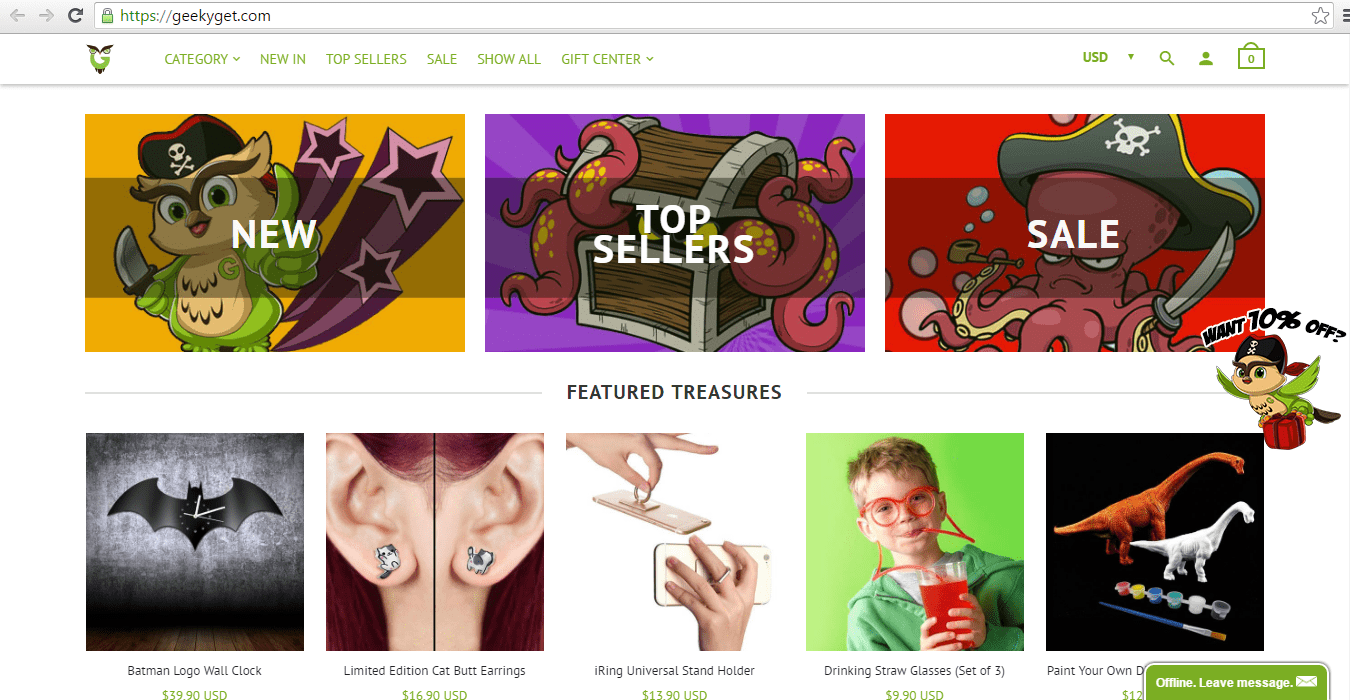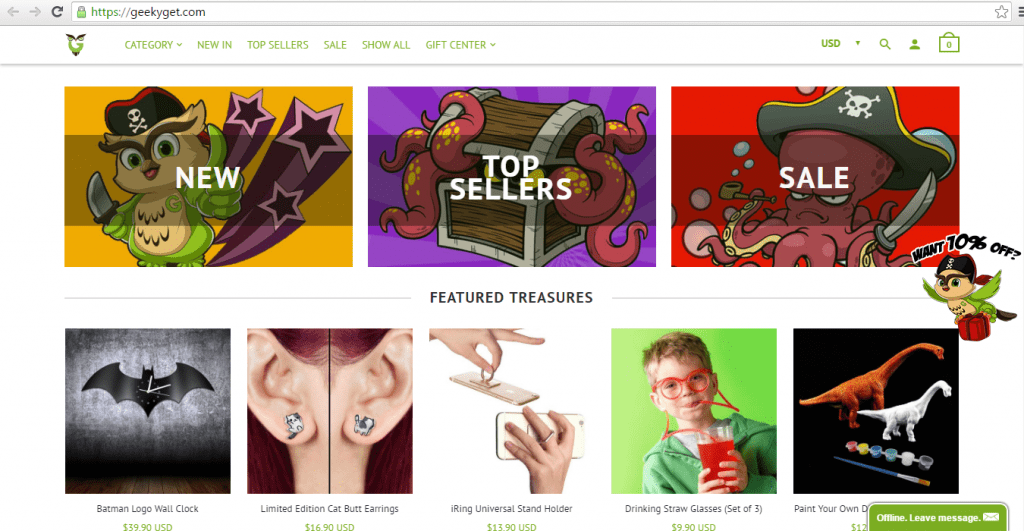 5:
Wilcox Boots
Impresses With Their Homepage Video Display
Standing out from the crowd, Wilcox's video homepage adds an abundance of credibility to their brand and products. Putting their product ethos and production process front and center to highlight the quality and the uniqueness of their product and ultimately instilling confidence in users.

6:
Guro Guro
Talks the Lingo
Guro Guro is a prime example of a store doing things their own way to stand out with their target buyer. They know their audience, they know what they want and speak their language. Which is why they have successfully created an online store that appeals to their niche in the most original way.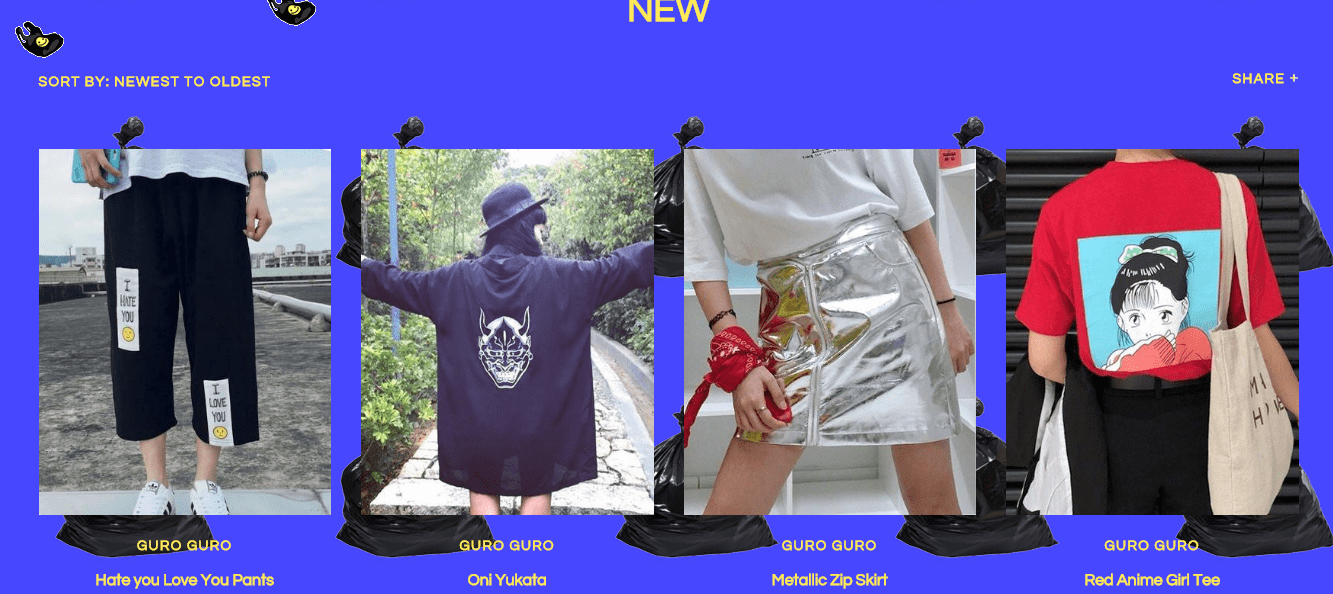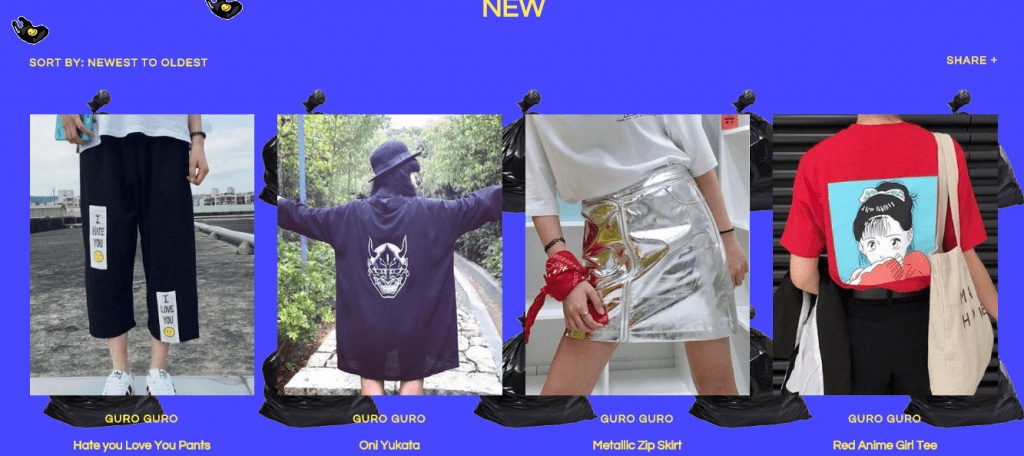 7:
Traffic Shoe
Excels With Customer Service
One of the biggest advantages a small business can have over big players such as Amazon and eBay, is personalized, hands on service. Traffic Shoe takes this to the next level by not only clearly displaying their address, phone numbers and social profiles, but by also providing a chat widget for real-time shopper support.


There you have it, seven merchants turning their traffic into sales through best eCommerce practices and StoreYa's top selling apps. Seven merchants showing us how to put the best marketing tips into practice to drive sales. Looking for a little more inspiration? Head over to our  27 Homepages Analyzed: Create the Perfect eCommerce Homepage post.
Have something to add? Comment below!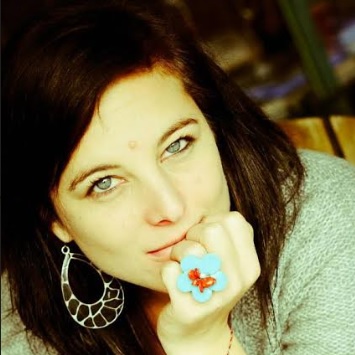 Nicole Blanckenberg
Nicole is a content writer at StoreYa with over sixteen years experience and flair for storytelling. She runs on a healthy dose of caffeine and enthusiasm. When she's not researching the next content trend or creating informative small business content, she's an avid beachgoer, coffee shop junkie and hangs out on LinkedIn.
Comments
comments
Powered by Facebook Comments