The search for marketing and social media strategy tips can seem like you're trying to find a giant needle in content haystack. To make your Monday a little easier, we've searched the latest trends to bring you these 5 quick suggestions from leading social media marketing superheroes so that you can jump-start your social media strategy today.
1: Build a Brand
"When it comes to visuals, make sure you're consistent in what you post. Use consistent colors, fonts, photo filters and icons or logos. People will begin to recognize your visual style and will look out for your posts." –  Zach Kitschke, Canva.
Build your brand through the marketing post style and designs you use. This will ensure you become a recognizable business on social that customers feel like they know. And you don't have to be a designer to do it. Sites like Canva allow you to create good quality social posts that require virtually no design knowledge. And, if you're looking to easily design banners that match your brand's look and feel – try our Power Banner app.
2: Start Small
"It's better to be amazing at one or two social platforms than to suck on five or six." – Peg Fitzpatrick, Author & Social Media Strategist.
Start with a platform that is most popular with your target audience, and go from there. Once you have built it up, capitalize on that social media platform to expand across others and build bigger communities of followers. 
3: Be Human
"Every potential customer is on social media, the key is to be human, generous and connect with them." – Adam Franklin, Author, speaker and co-founder of Bluewire Media.
We live in exciting marketing times. Over the last ten years social media has changed the face of marketing, allowing us the opportunity to connect on a human, personal level like never before which we should take advantage of. Customers are more and more inclined to choose a brand, product and business based on customer service and getting the human touch.
4: Put in the Time
"If you are looking to stand out in the social media world, you don't have to come up with something unique or creative. You just have to be willing to put in the time." – Neil Patel– KISSmetrics founder, blogger and motivational speaker.
The equivalent to "If you build it, they will come," Neil's advice is spot on. It's a delicate balance between reviewing results and putting in the time to create relevant content. Social media marketing requires more than result testing, it needs consistency and patience. Create a long-term strategy and put in the time consistently.
5: Stay Ahead of the Game
"When deciding which social platform to be on, consider just two things: where your consumers currently are, and the next place they could potentially be."  – Jason Cruz
Don't know which platform to choose? Jason's suggestion is right on the money. Once you have researched where your customers are, and established yourself there, watch market trends to see where your audience is going to be next so that you can be first in line with content.
Have some social marketing tips from your own? Share them with us in the comments below to be featured!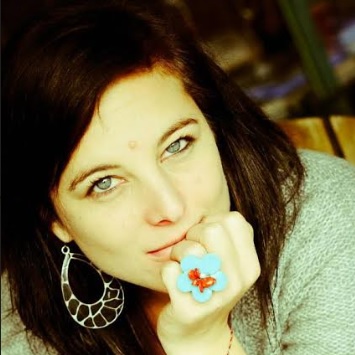 Nicole Blanckenberg
Nicole is a content writer at StoreYa with over sixteen years experience and flair for storytelling. She runs on a healthy dose of caffeine and enthusiasm. When she's not researching the next content trend or creating informative small business content, she's an avid beachgoer, coffee shop junkie and hangs out on LinkedIn.
Comments
comments
Powered by Facebook Comments