Opencart is a very popular and easy to use eCommerce platform used by thousands of businesses around the world. One of the things that makes Opencart so special is the quality of the extensions that are available to its users. Here are 5 great extensions that will help you boost your sales.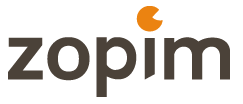 Zopim Live Chat is a nice addition to any Opencart store. This extension provides you with a live chat bubble in your store, giving your customers the ability to contact you directly with any questions or concerns. This is an excellent tool to have, because it gives you a much more personal connection with your customers. It will also help you to convert potential leads into sales by answering your customer's questions before they have a chance to leave your website.

Searchanise is an excellent search tool whose search suggestions and high speed will bring your store to the next level. Searchanise provides "did you mean" suggestions to help your customers find the most relevant information. Using this tool will not only make the shopping experience more pleasant for your customers, but will also lead to higher sales potential as it keeps customers searching on your page, rather than starting their search again from their search engine.

Cloud Zoom enables your customers to view a close up of your products simply by hovering their mouse over the image. By putting up clear pictures of your products, taken from more than one angle, and adding in the ability to zoom in on the picture, you make your customers feel as if they are actually looking at your product in real life. A customer who can see large clear pictures of a product is far more likely to make a purchase than a customer who cannot.

SEO Pack will help optimize every aspect of your Opencart store, from your site's URL to the keywords for all of your products. Having a good store with a nice layout is just not enough to compete in the ecommerce world. You need to make sure that your store can be found easily on search engines, and this tool pack will help you do just that. Obviously, more people finding your store means more potential customers.


StoreYa (so maybe I'm a bit biased, but this tool can really help your sales and marketing efforts). With this tool you will be able to import your Opencart store directly to Facebook. Instead of taking your fans out of Facebook to your Opencart store, why not just bring your Opencart store directly to your fans? By connecting your store to Facebook, you are utilizing the potential of social media to generate more sales for your store.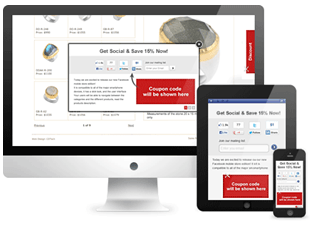 *BONUS*:Our new CouponPop tool will also work wonders for your Opencart page. CouponPop generates promos that pop up when your customers enter your store. The pop up gives them the option to join your social network following, and of course to receive a coupon to your store in exchange. This will help both to build your social network, and also to encourage your customers to buy more. To learn more about Pop Ups check out our eBook below!

Eyal Reich - StoreYa, COO
Eyal is the co-founder of StoreYa and a leader in social commerce. He has extensive experience in online marketing and project management. He is passionate about building amazing products that will grow your business!
Comments
comments
Powered by Facebook Comments