The Holiday Season is upon us!
While shoppers are preparing to spend to their hearts' content, you should be preparing to get them to spend their money at your store.
This time of year is by far the most profitable for retail companies, and with a bit of work, you can make it the most profitable time for your business too!
In this post we're going to explore a few tips for your eCommerce store in order to help you boost your sales this holiday season.
1. Create Your Holiday Theme
To be successful over the holidays you're going to need to create a holiday themed design for your website and for your marketing campaigns.
If you don't have a designer on your team this would be a good time to look for some freelance help, or if your budget is low, you can check out Fiverr for some cheaper designers. You can also create designs yourself on online platforms like Canva, or even with Microsoft PowerPoint. Another great tool at your disposal is our holiday themed Coupon Pop.
Your theme is very important because it will be the base of your entire Holiday Season campaign. You will use the same design (or design theme) on your website, in your emails, on social media, and in your advertisements.
For example, check out this email from Bed Bath and Beyond: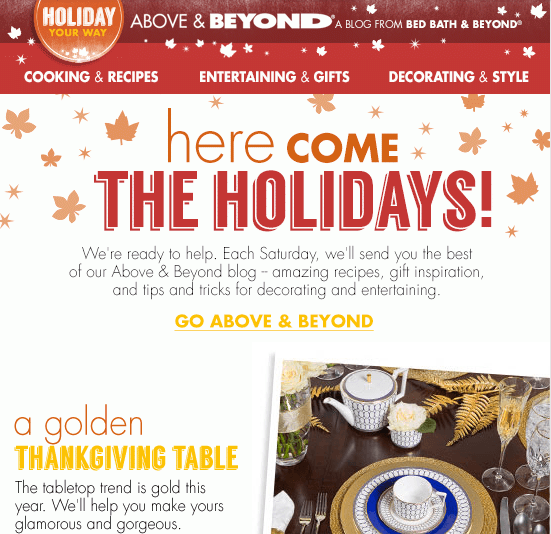 Now look at the landing page it sent me to: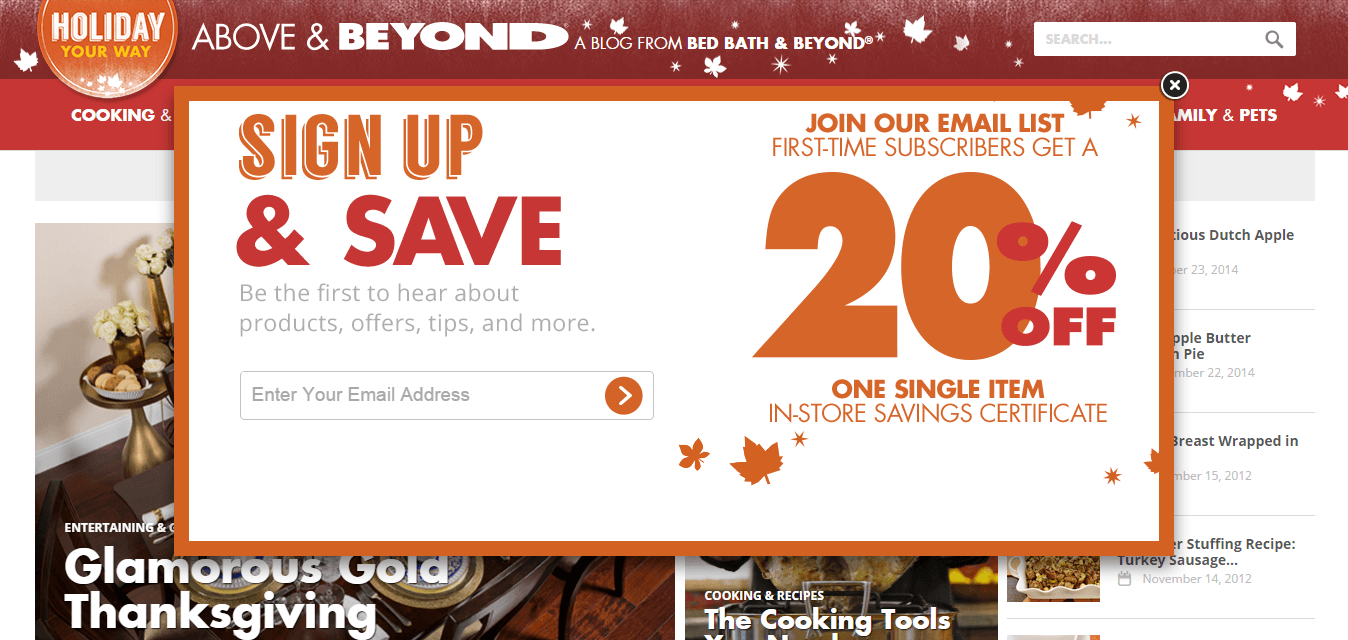 The idea is that all of your channels will have the same look and feel.
2. Decide on Your Holiday Specials
The Holiday Season is a perfect time for you to break out all of your most creative incentives. People expect deals so you have to deliver. But it's not enough to just offer discounts, you need to make sure your deals are better than your competitors'!
Here are a few ideas that you can use:
Discounts and sales: Obviously discounts and sales are a simple and effective way to get people to shop at your eCommerce store, but, like I said, you have to really "sell" your discount. Show that your sale is better than your competitor's sale!
There are any number of ways to do this. For example:
Make your sales into a game by having a deal of the day. You can take this to the next level by posting exclusive deals every hour or so on your site and social networks.
Offer great discounts on great products! If you can give a discount on a hot product to undercut the competition you will definitely bring in more sales. You don't want to discount too highly though, otherwise people will be driven away, because they will think your products are "cheap."
Free shipping: According to a study conducted by Deloitte, 66% of people are more likely to shop in an online store if there is an offer of free shipping. That is a lot of people!
Maybe you offer free shipping year round, maybe you don't. Either way, free shipping is a great thing to stress in your holiday time marketing.
The major discount retail chain, Target knows this, which is why it recently announced that it will provide free shipping through the end of the Holiday Season!

Coupons: Coupons are always fun for shoppers. You should definitely offer "exclusive coupons" to your current customers. You can even take this up a notch by looking into your customers' purchasing history in order to send them personalized offers!
Competitions: The holidays are a great time for games and competitions. You can use the excitement of holiday shopping to boost your competitions to a whole new level.
Some competition ideas:
Enter to win sweepstakes
Wish list based sweepstakes
Photo competition
Best holiday _______ ideas
Here's a competition that PayPal is hosting this Holiday Season: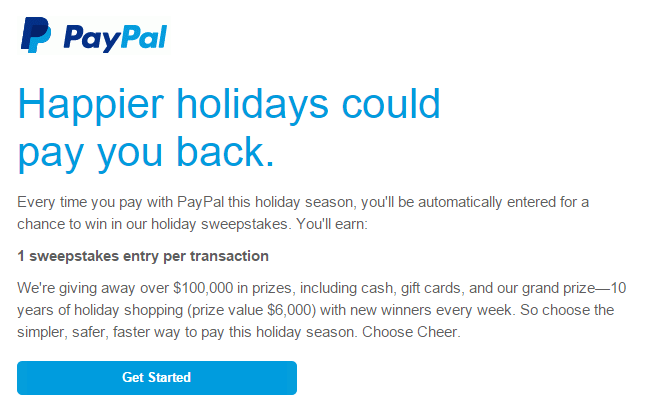 These are just a few ideas of ways to market your store during the holiday season. You can use any or all of these methods, or even create a combination. For example, you could host a competition with the prize being free shipping.
3. Determine Your Marketing Strategy
Now that you know what you'd like to offer, it's time to figure out how to implement your strategy. When planning out your strategy you should think about the Holiday Season in terms of a "Holiday Funnel."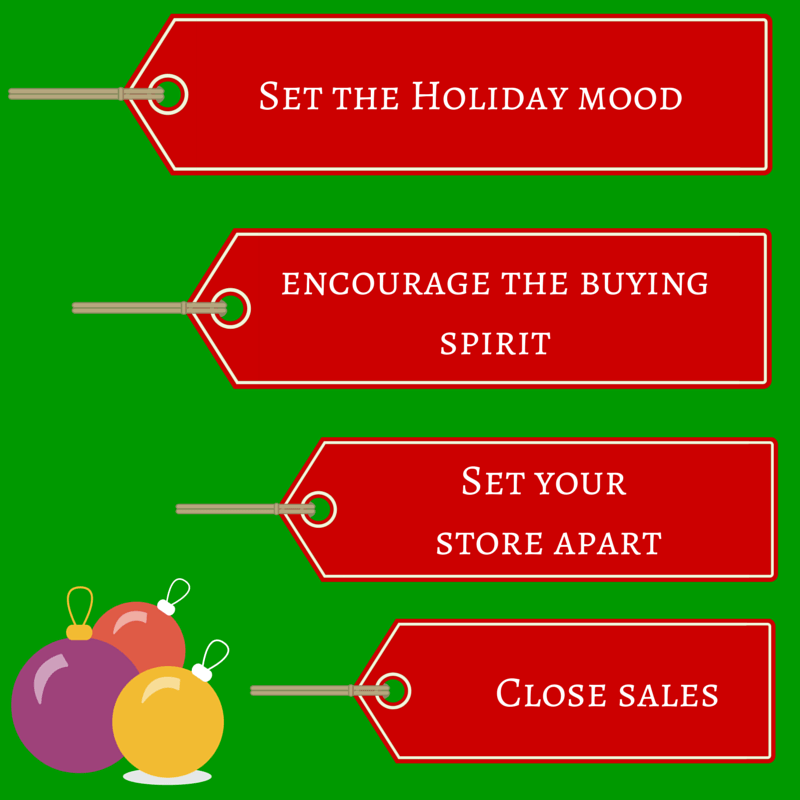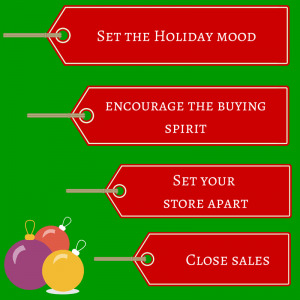 Here are a few best practices for how to use your marketing channels in order to create a "Holiday Funnel":
Social Media: You should use at least one of your social media accounts to get your holiday marketing rolling. Think about the Holiday Funnel — social media is the perfect place to begin setting the mood for the holiday season and getting your customers into the buying mode.
You can start by posting about the holidays in general. Then post about your products in the framework of the holidays — "Check out our new line of sweaters – the perfect Christmas/Hanukkah gift."
As the season progresses, you should use social media to bolster your campaigns. If you are running a competition, then you should be posting on social media about it in order to generate a buzz. If you have a sale – social media. Free shipping – social media. Any campaign you take up, use social media to promote it.
Throughout the Holiday Season you should use social media to maintain the mood of the season, while interspersing posts that directly boost your products, campaigns, and sales in order to set your store apart from the rest.
Email Marketing: First things first, you should be sure to build your mailing list up in preparation for the Holiday Season. A great way of doing this is by using our holiday themed Coupon Pops!
These pop ups can definitely help you boost your sales, while building your email list: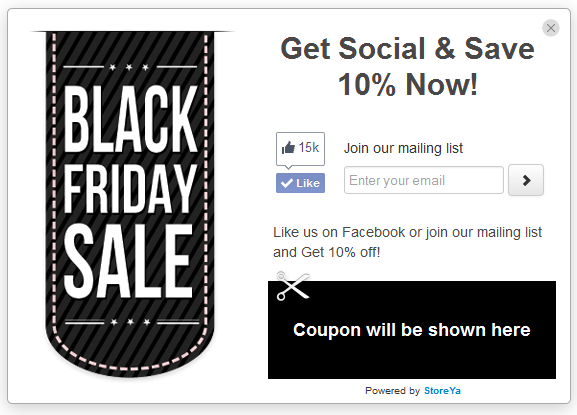 Once you have your list built, you should focus on generating direct sales from your emails. Create a few automated email workflows, some general and some specific, that will lead people through your sales funnel, and result in a purchase.
You can create general workflows that will focus on your offers. For example, if you are promoting your new line of computers with special sales, then you should create a holiday themed email workflow that will show not only how good the computers are, but also how good the sale is.
You can also set up workflows that will target specific customers or types of customers – one time buyers, frequent buyers, people who are highly engaged with your blog — whatever you think will be helpful in order to draw these customers in.
Paid Ads: Obviously paid ads provide you with opportunities to catch new customers that your email marketing does not give you.
The two main platforms you should consider are Google Adwords and Facebook Ads.
Adwords – This is a great platform to reach new people and catch the "low hanging fruit" – aka the people that are already interested in the products that you sell, but just need to find you. Since the Holiday Season is such a big time for online shopping related searches you should consider bidding more aggressively in order to get better placement on your keywords.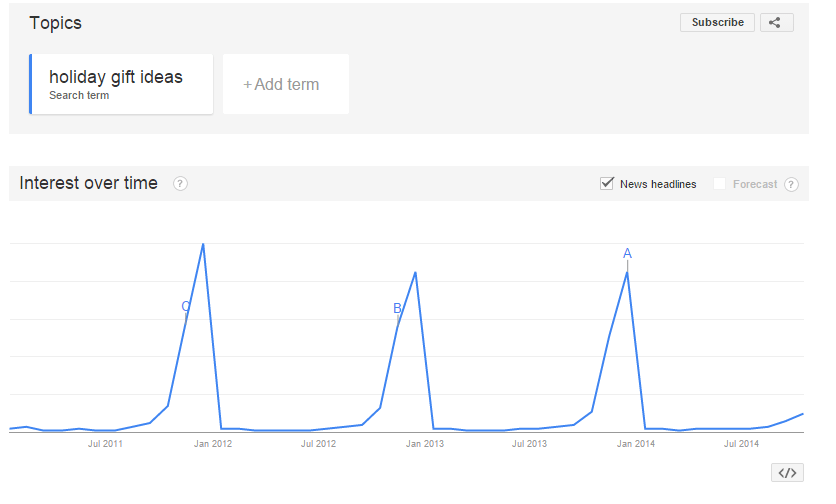 Facebook Ads –

By using Facebook's targeting settings, your Facebook Ads can be used to reach new and relevant customers, and by designing a great image and using

a killer call to action

you can definitely bring in some sales. Another amazing option Facebook provides is

retargeting

. Using

Custom Audiences

you can create an audience of people who have visited your website, or even visited a specific page on your site. This information can be used to create a super specific retargeted ad!
Blog Posts: Finally you can use your blog to promote specific products, campaigns, and sales taking place in your store. You can also use it to add value to your customer's experience.
For example, you could write up a post about how to use one of your sale products, or a post about how to best do holiday shopping.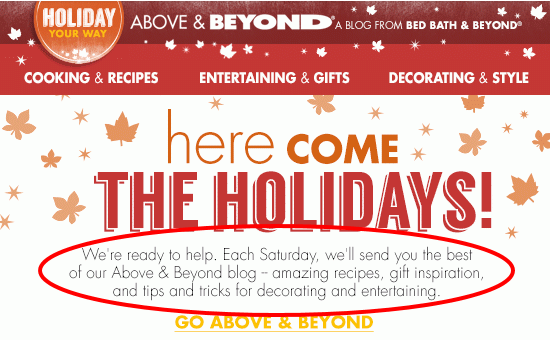 As usual, you can then promote your blog posts on social media and via email.
How to Use Your Different Channels Most Effectively
The ideal scenario that you should work towards is one in which you use all of your different channels together in order to promote a specific campaign and get your customers to go through your sales funnel.
For example, you can announce a competition that you are hosting on your blog. You can then promote that post on social media and send it out via email. You can encourage people to sign up during the competition through a combined effort of social media, paid ads, and email.
What you end up with in this case is a full picture. You are working towards one goal with all of your channels.
4. Create a Marketing Schedule
Once you've got your marketing plan put together you have to keep it organized by mapping it out. You should know exactly when each blog post or email blast will be sent out. This way you can be sure that you or your marketing team will have everything together in time, and that your campaign will run as smoothly as possible.
5. Implement, Track, and Optimize
Next it's time to implement your Holiday Season campaigns! Set everything in motion, update your website's theme, and get the sales rolling.
One thing you do need to make sure you do is to keep track of how your holiday marketing is performing. You want to know if you can attribute your sales to your holiday campaign or if they are just ordinary sales.
For that reason you should set up set up "Conversion Goals" in your Google Analytics, and use the Google URL Builder to create trackable and specific links so that you can determine where your conversions are coming from.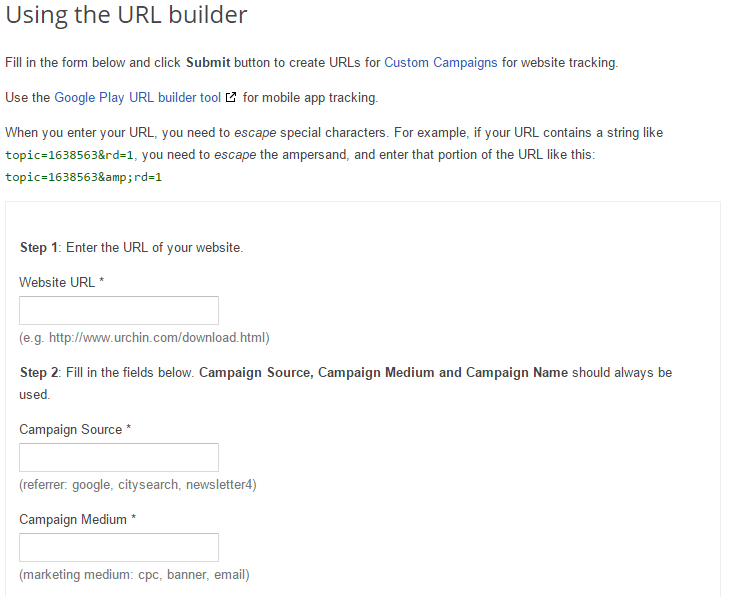 As you begin to see results you will be able to see which marketing channels are working best and which could use improvement.
Keep an eye on this so that you will be able to optimize your campaigns as you go.
6. Think About Post-Holiday Sales
Last, but certainly not least, you have to think towards the future! Keep track of all your holiday customers so that you can try to convert them into returning customers after the Holiday Season.
Here are a few ideas you could try out:
Thank you emails: Send a thank you email to everyone who purchased from you during the season, and include a "thank you gift" as well.
The email could be something along the lines of, "Thank you for choosing ____ for all your holiday shopping needs! As a little thank you gift we wanted to offer you a discount on your next purchase. Wishing you a happy holiday."
Do a big abandoned cart push: After the holidays you will notice that there will be A LOT of abandoned carts. Of course many of the people who filled a cart and didn't purchase might have found what they were looking for elsewhere, but you never know! They might just need a second incentive to actually finish the purchase. Try offering a "post-holiday discount" on abandoned items.
Work on upsells: In the months of January and February you should try to gently encourage upsells from customers who made purchases during the holidays. I say gently, because most of your customers probably just spent a lot of money, and you don't want to frustrate them by pushing too hard.
None the less, there will definitely be customers that can be drawn in by a good upsell flow, and the right discount or incentive.
Get Your Holiday Campaigns Going, Now!
It's time for you to get to work! Halloween is right around the corner and then the holidays keep pouring in after that. You've got to be fully ready for the Holiday Season if you want to make the season count!
To get you started on building your email list, boosting sales, and just setting the holiday mood, you should definitely check out our Holiday Themed Coupon Pops!

Zack Fagan
Zack is a social media enthusiast who loves all things digital. He is the inbound marketing manager at StoreYa where he spends his days searching for the newest social marketing scoop. If you'd like to chat with him, feel free to connect with him on any social platform.
Comments
comments
Powered by Facebook Comments