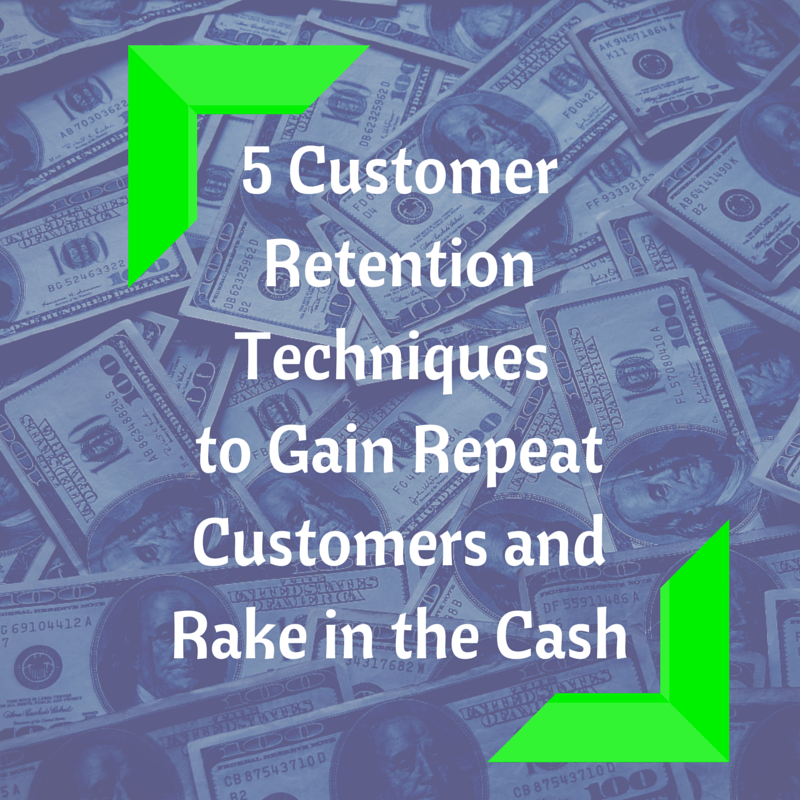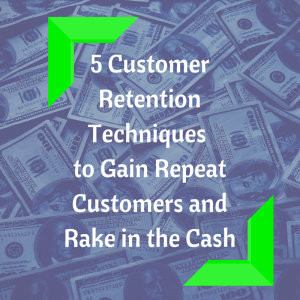 When you think of the best and most efficient way to grow your eCommerce business and boost sales, what comes to mind? Generating new leads, right?
What if there was another, simpler way to grow your business?
Well, repeat customers actually account for 43% of revenue for the average eCommerce store! In addition, your top customers make four times as many purchases as your average customer, which accounts for the top 1% of customers spending as much as your bottom 50%!
Sound relevant to your eCommerce store?
You bet it is! By focusing on converting your current customers into loyal returning customers you can definitely give your sales a big lift.
In this post we will explore 5 customer retention techniques that will help you to create a group of loyal customers for your eCommerce store!
1. Provide an Excellent Customer Experience
The first thing you should focus on, both in terms of conversions, and in order to gain repeat customers, is providing an overall excellent experience to your site visitors. That means everything from site design to customer service.
This makes sense because why would a happy customer want to go to a different store? So customer retention starts with customer happiness.
Here are a few things you can optimize in terms of customer experience:
Simple site design and navigation is key for ease of use. You want your customers to be able to enter you site, see what you sell, and easily find the product they are looking for. As part of this you should also be sure to include a site search option.
Gap's homepage is very clear! There is a lot of neutral space which makes it easier for the eye to digest the relevant information, there is a clear menu along the side, and there is a search bar very noticeably placed on the top of the screen.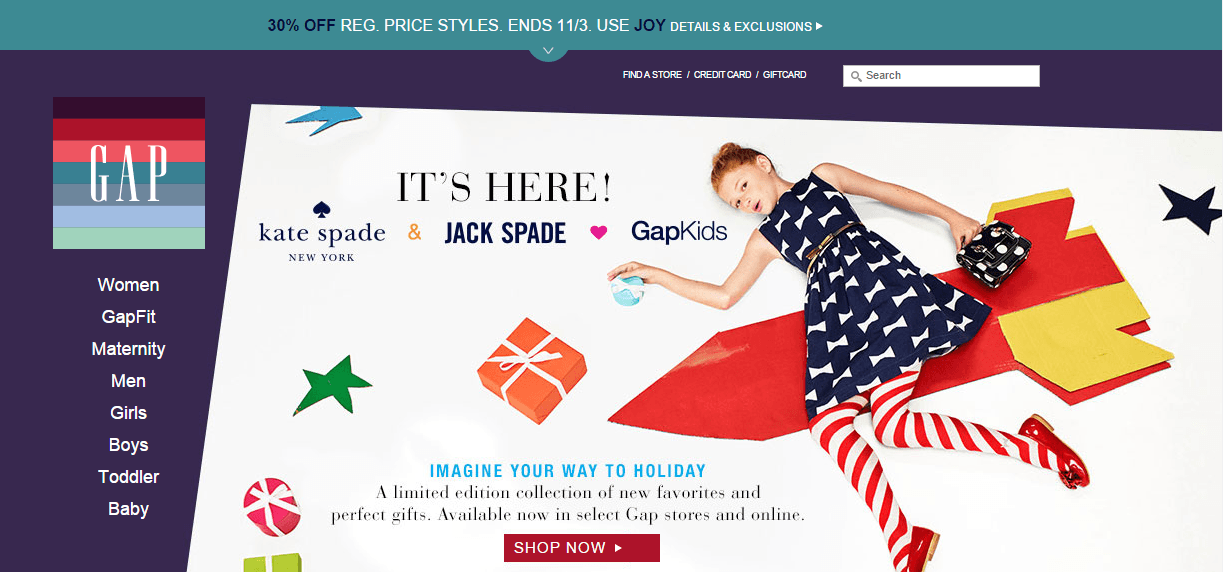 Providing excellent products and selling them at competitive rates are actually two of the most important factors behind consumers' purchasing decisions according to a study conducted by BigCommerce.
Use amazing product images and descriptions, and provide reviews. 92% of consumers say that visuals are the top influencing factor when purchasing online, and 85% say they consult reviews before making a purchase from a local business. You should check out Rotary View in order to be able to give your customers a 360 degree view of your products!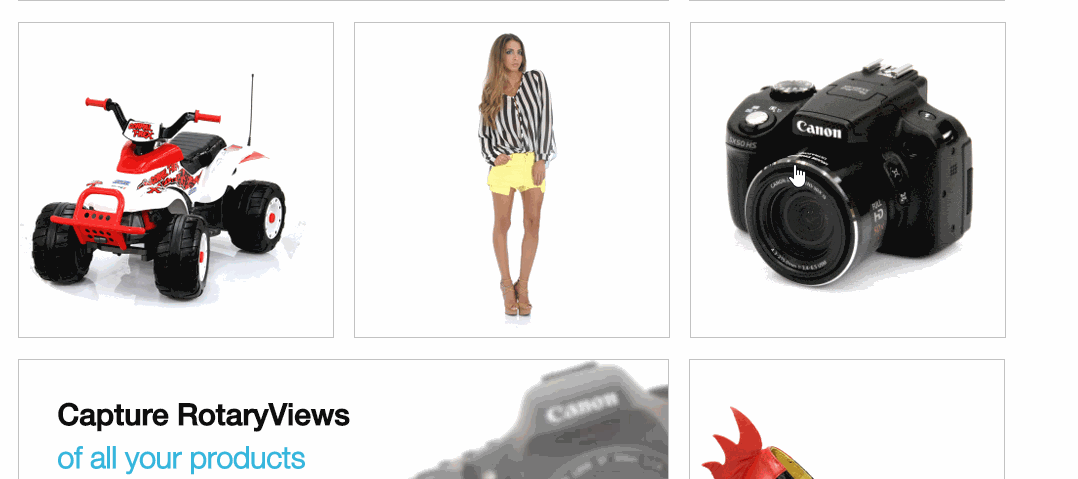 Provide fantastic customer service. Everyone loves getting great service. In fact, 86% of customers will pay more for a better customer experience! A great way to provide service to your customers is with a live chat tool like Zopim.
For more tips on how to improve your website's user experience, check out 21 Little Ways to Make Your eCommerce Store More Trustworthy.
The better the onsite experience, the more likely your customers are to make a purchase in the first place, and the more likely they are to become returning customers.
2. Display Related Products
If you've ever shopped on Amazon or Zappos, then you are definitely familiar with the concept of related products. It makes sense, someone who purchases one item is probably interested in a similar item as well.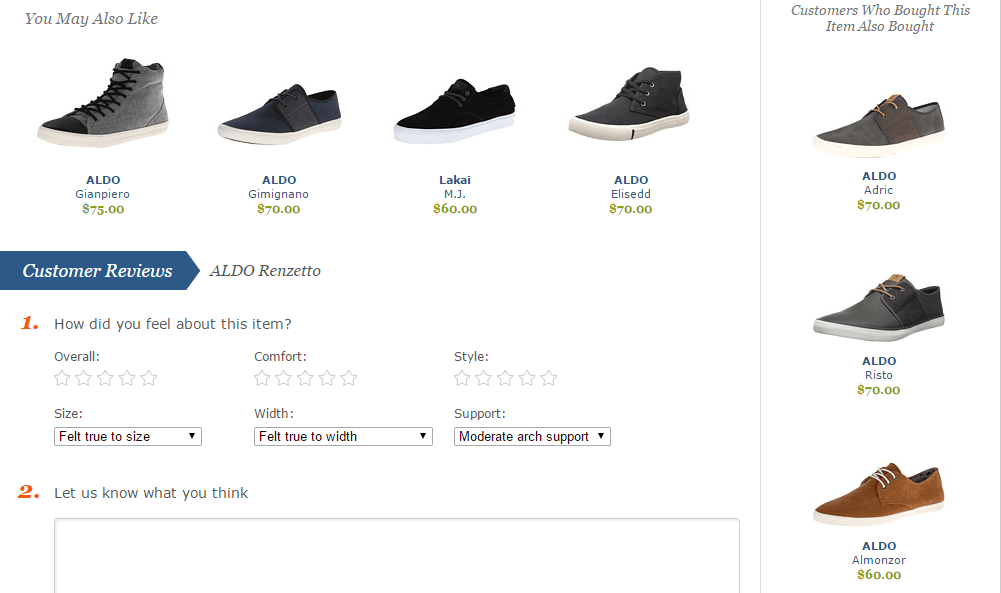 There are many different plugins that you can use to ad this feature to your site. You can play around with the text. Try "You may also like" or "Customers who bout this item also bought." As you can see, Zappos employs both of these on their product pages.
You shouldn't limit yourself to just displaying these products on your product pages though. One great idea is to include them on your purchase confirmation page. You can write something like:
"Thanks for your purchase! Do you want to add an extra set of laces to go with your brand new shoes?"
Don't stop there though! Take your advertising off your site with some good old fashioned retargeting.
You can reach your customers on Facebook by using Custom Audiences. I recently purchased a course from Udemy. The next day this ad popped up on my Facebook:
Another fantastic channel to utilize is your email marketing – Amazon is definitely the king of remarketing!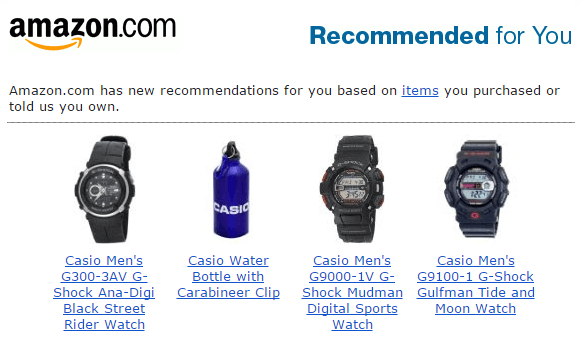 To learn more about using email for remarketing, check out How to Create and Perfect Automated Email Marketing Workflows.
By using all channels at your disposal you can really reach your customers and encourage an upsell.
3. Customer Rewards
You want your customers to come back? Why not bribe them? Gaining repeat customers can be as simple as giving incentives to your current customers.
One way of going about this is simply adding an incentive on to your related product follow up email. Going back to the example from above, you could say:
"Thanks for your purchase! Do you want to add an extra set of laces to go with your brand new shoes? Take 15% off of your choice of laces!"
Adding in a discount can give your email the extra punch it needs in order to convert a one-time customer into a loyal returning customer. Think about the Facebook ad from above as well: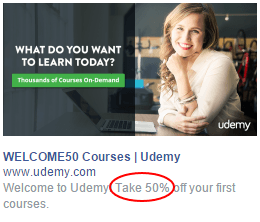 Another way to reward your customers is through an actual "Reward Points" system. There are many different plugins that can help you put a point system into action on any eCommerce platform.
A classic example of a rewards program that really works is the concept of "Frequent Flyer Miles." The whole idea is to get people to continue flying the same airline (or alliance) in order to build up more miles.
Best Buy is a perfect example of an online store that offers loyalty points. The "My Best Buy" program rewards customers for making purchases, offers early discounts, and provides the possibility of free shipping.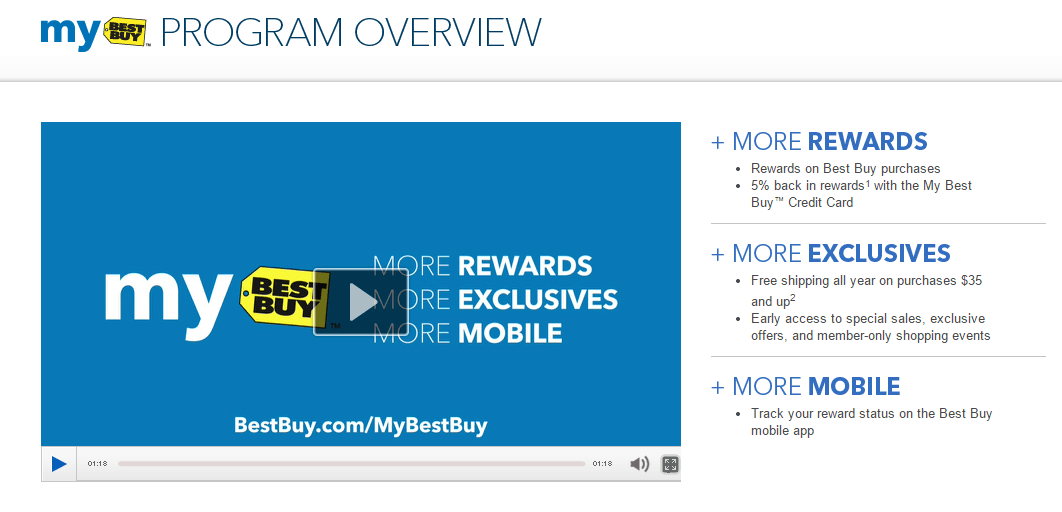 4. Utilize your Email List
Your email list is an amazing asset when it comes to customer retention.
Before you can use it for retention though, you should build up your email list according to these 25 Tips From the Pros. One of the best methods mentioned by the pros is to offer incentives to encourage opt-ins. Our Coupon Pop is an amazing tool that you can use to build your list by offering incentives: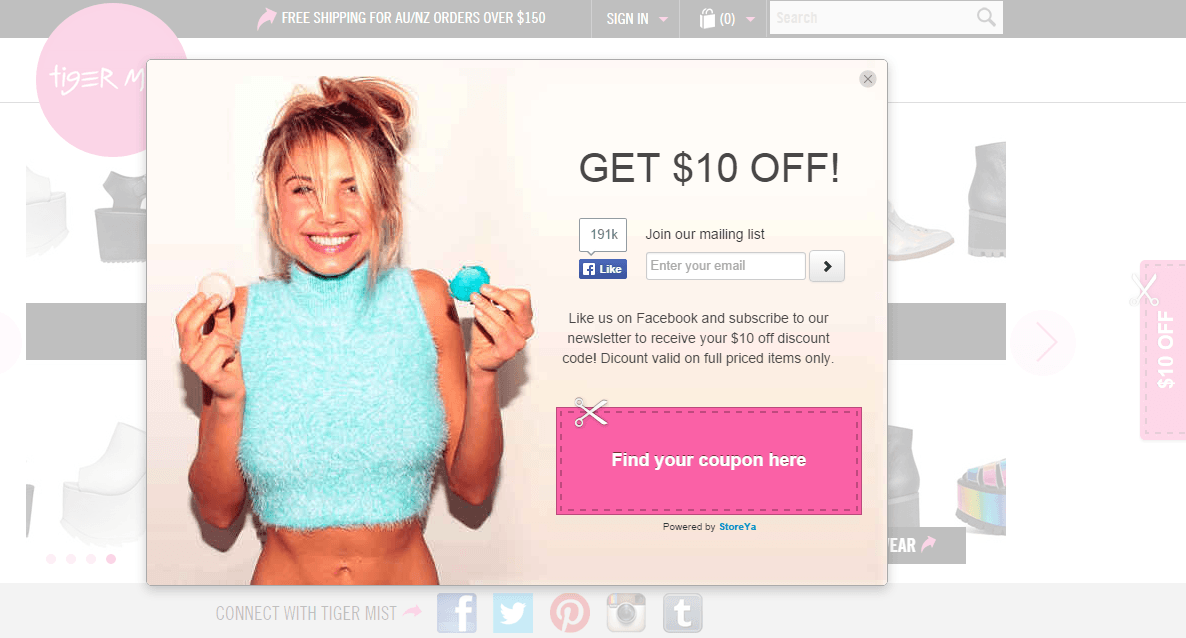 Once your list has been built you have to provide your readers with quality content and value. Someone who purchases from your site and joins your mailing list will probably not be encouraged to buy from you again if all you send them are advertisements about your products.
You have to incorporate educational content from your blog and other sources as well as good deals, coupons, and incentives to go along with your product promotion in order for it to be effective.
One cool idea you can use in your store is the "Daily Deal email digest." Once again, Amazon is a fantastic example of this:

5. Keep it Personal
People like having a personal connection with brands the same way they like having personal connections with other people. Your social media channels and email are key ingredients in your brand's personality.
85% of people that follow SMBs on Twitter feel that they are personally connected to the brand, and that results in 72% of them being more likely to make a purchase from that brand!
In order to achieve this personal connection, you have to strive both to keep your content sounding personal, and also to actually interact with your customers.
That means you should respond to their comments on social media, get them to share their personality with you by encouraging user generated content, and show your own personality in return!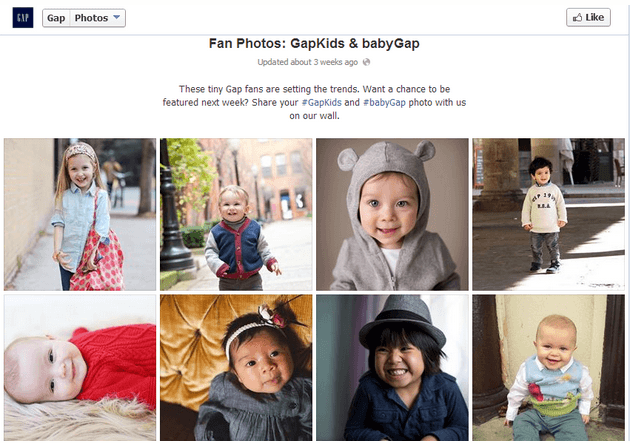 Forming a relationship with your customers on social media creates trust, respect, and even to a certain extent friendship. Customers who feel this connection are definitely more likely to become returning customers.
Another thing you can do is to personalize your email content. This can also greatly affect your customers' perception of your business. According to Kapost, 40% of consumers rank personal relevance as the most important determining factor for whether or not they will read an email!
So keep your content personal both on social media and in your emails. This will keep your customers happy, and, as we said before, happy customers keep coming back!
Think Customer Retention = Repeat Customers = Sales
Customer retention isn't just satisfying your customers' complaints, it's getting your customers to come back again and again – to keep spending money at your store, and continue being a valuable asset.
In terms of revenues, this is just as important, if not more important, than the new leads you bring in.
So if you are spending all of your time working on generating new leads, stop what you're doing, optimize your site for customer retention, and only then continue working on gaining new leads, because what good is a new lead if you won't be able to keep it?
P.S. If you need help working on your social media marketing, you should definitely check out our free eBook  below!


Zack Fagan
Zack is a social media enthusiast who loves all things digital. He is the inbound marketing manager at StoreYa where he spends his days searching for the newest social marketing scoop. If you'd like to chat with him, feel free to connect with him on any social platform.
Comments
comments
Powered by Facebook Comments