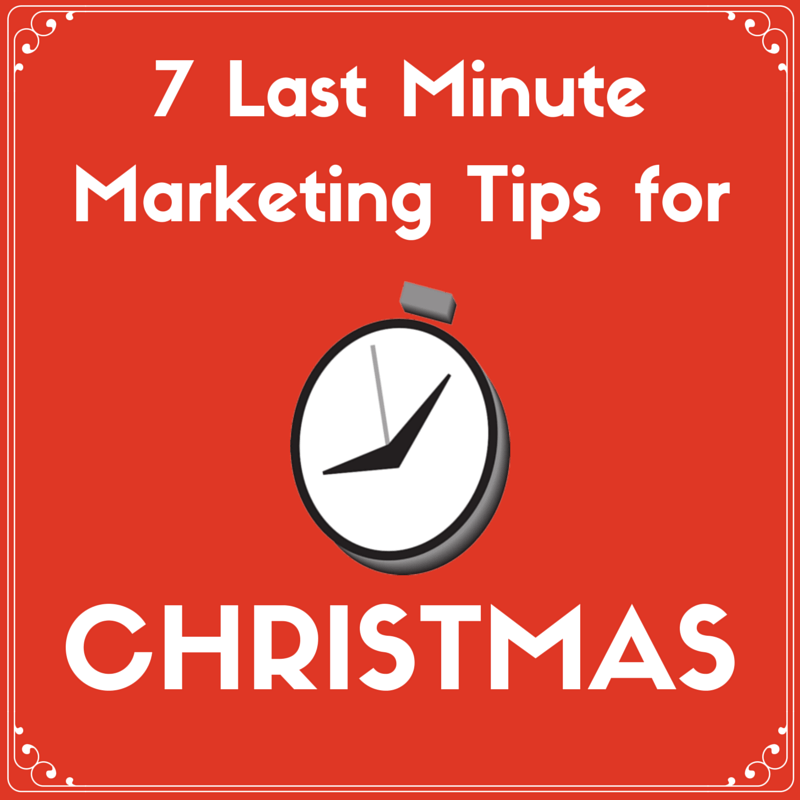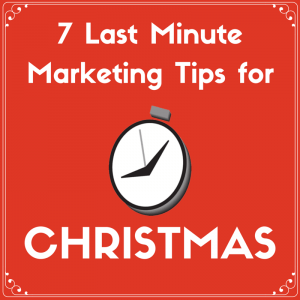 Christmas is next week, what are you doing to give your eCommerce store an extra sales boost? I'm sure you've been running all sorts of holiday promotions since Halloween or Thanksgiving, but that's not what I'm talking about right now.
What am I talking about?
We'll get there in a second. Let me ask you a question first – do you have a plan in place for this coming week? Have you thought about ways to increase your holiday sales even further during this time period, and to secure last minute shoppers as your own customers?
You see where I'm going with this?
In this post you will learn a few methods for last minute Christmas marketing. These methods will help you to bolster your existing holiday marketing campaigns, boost sales to current customers, and reach new customers just in time for the last minute shopping blitz!
1.  Review Last Year's Stats
The best place to start is by looking at what worked for you last year. If last year your social media marketing was very successful for Christmas, then that is probably a good place to focus your last minute Christmas marketing efforts.
Another thing you could do is to look at what did not perform well, and try to figure out what caused the campaign to fail. If you can identify the source of the problem and fix it then this medium can become effective for you as well.
2. Crazy Sale Time!
You broke out your sales already for Black Friday and Cyber Monday, but so did everyone else, now it's time for you to set your store apart by giving your customers absolutely crazy sales! I'm talking about ridiculous discounts, crazy deals, insane savings.
One of the most effective ways of doing this is by making a "Countdown to Christmas Daily Deal." This way you can offer really high discounts that will generate a lot of excitement and create the anxiety necessary to drive sales.
In fact, Costco is employing this exact tactic: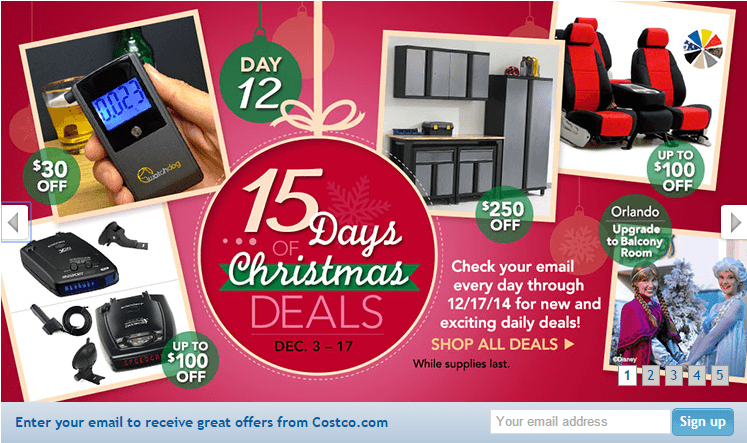 Microsoft is also running a daily deal campaign, and added a nice twist. Aside from having a daily deals home page, Microsoft shows off all the deals you missed, and gets you excited for the upcoming deals!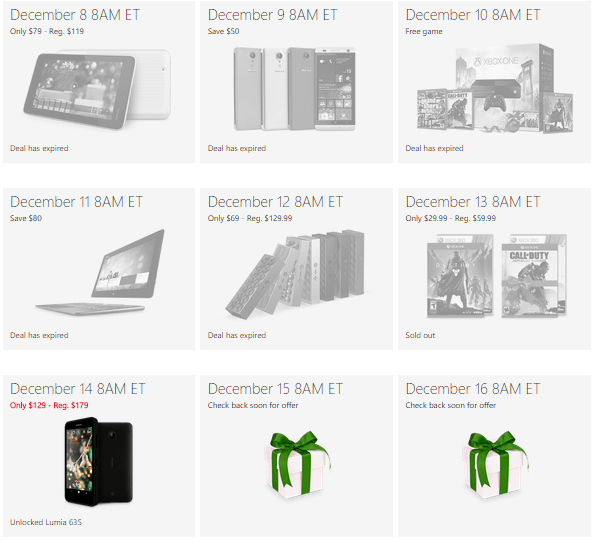 In addition to creating excitement, this method also gives you an excuse to send daily emails to your customers encouraging them to buy!
If you're not sure how to run your daily deal, consider using a Coupon Pop. With this tool you can collect new leads while presenting the deal of the day!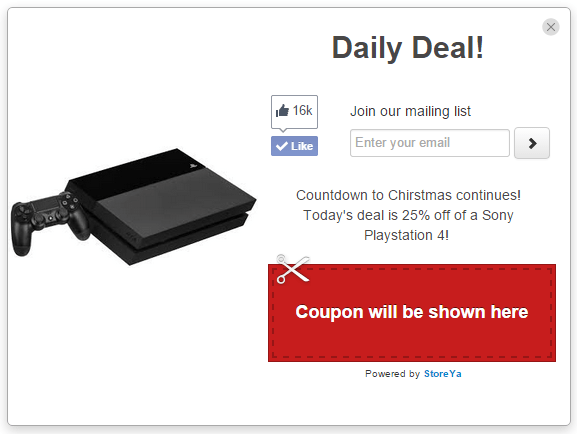 3. Make it Super Easy
At this point everyone who is shopping for gifts can be considered a "last minute shopper." What is the one thing a last minute shopper does not have (aside from presents for their family)? Time!
These shoppers want to find what they are looking for fast, and want to be able to buy it easily. Why not help them out by giving them some gift ideas:
Add a few pictures of some of your best sellers to your home page as "suggested gifts"
Include related products on all of your product pages, and in your shopping carts
Create a "Gift Guide" with all of your best sellers, organized according to category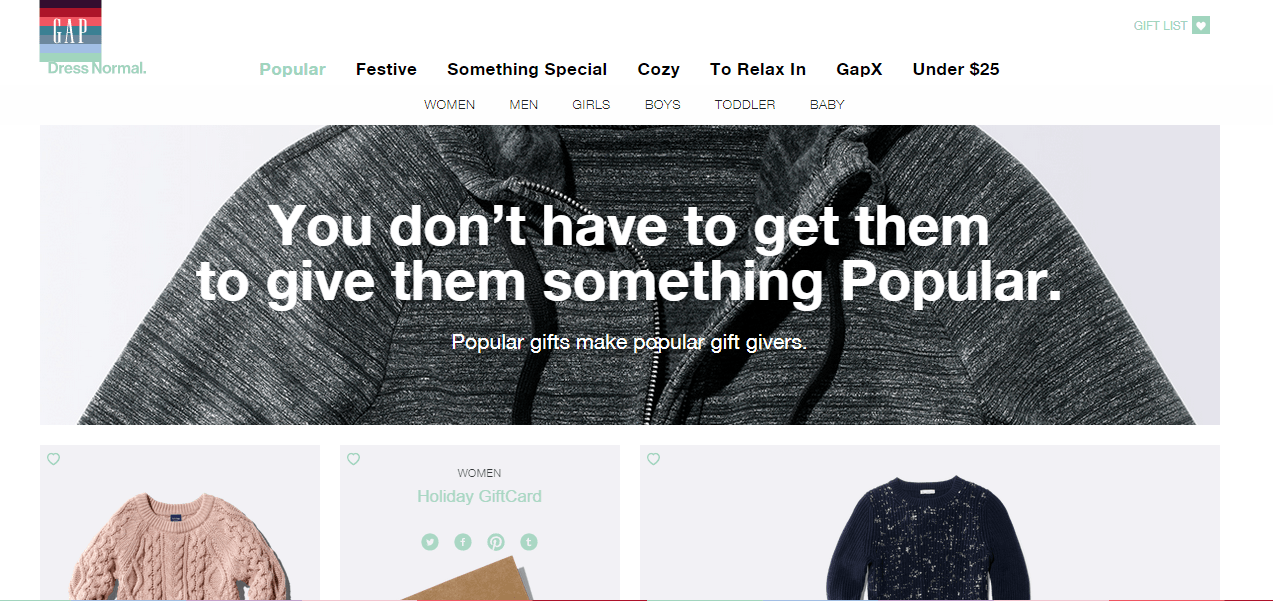 This gift guide from The Gap makes it super simple to find whatever you're looking for!
4. More Competitions!
Seriously, people love competitions, and what better time to generate excitement with a competition, than when consumers are already in a buying frenzy?
Probably the most fitting type of competition for this time of year is a Wish List Sweepstakes. This competition requires your customers to create a wish list on your site in order to be entered into the sweepstakes, with the winning prize of course being the wish list which they created.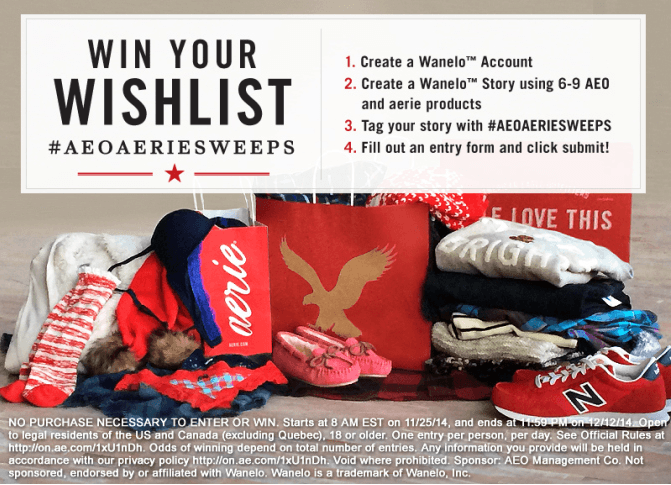 The beauty of this type of competition is that it forces your potential customers to go onto your website and pick out the things that they want. Whether they win or not, that means that there are things on your site that they want, and are now more likely to purchase in time for Christmas.
5. Free Shipping = Happy Customers
According to Deloitte 66% of consumers are more likely to shop in a store that offers free shipping! Free shipping and an on-time delivery guarantee could very well be the extra push your customers need in order to buy from you this late in the game, rather than going to a physical store.
Another thing you can do is participate in "Free Shipping Day" on December 18th.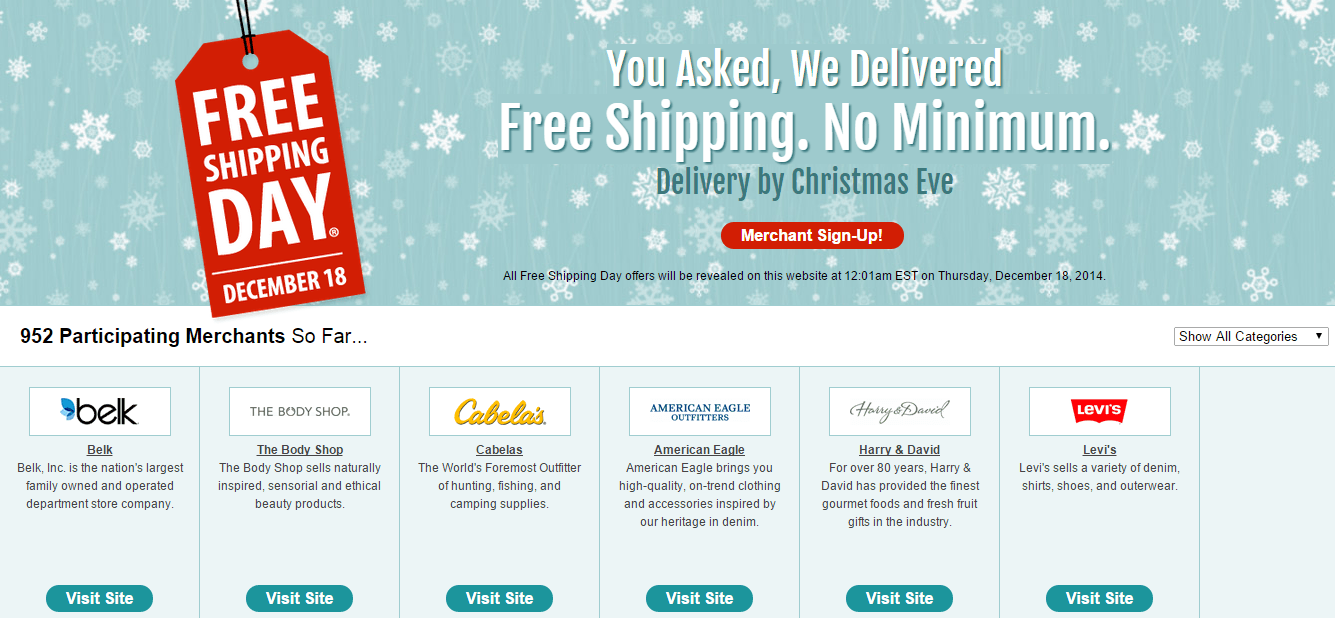 Offering free shipping like this (on a one day basis) would act more like a daily deal, and therefore would drive more one day sales than offering free shipping for a period of time, rather than steadily increasing sales.
It's up to you to determine which of these two methods would work better for your store.
6. Super Saturday!
So Black Friday and Cyber Monday have passed, but there's still Super Saturday – the last Saturday before Christmas!
Use this day to pitch your "Last Minute Shopper" deals! You can boost your promos through social media, email, your blog, or any other medium at your disposal. (This is another great opportunity to use a Coupon Pop!) Make sure that the last minute shoppers know that they can turn to you.
I would suggest taking your absolute best offers and saving them for Super Saturday. You can then build up the anticipation for the deal before unveiling it, in order to create even more hype!
7. Go Social to Reach New People
Last, but not least, you can use social media to try to reach new customers.
A great way of doing this is by using holiday shopping hashtags like #StockingStuffers #GiftGuide #GiftIdeas and more!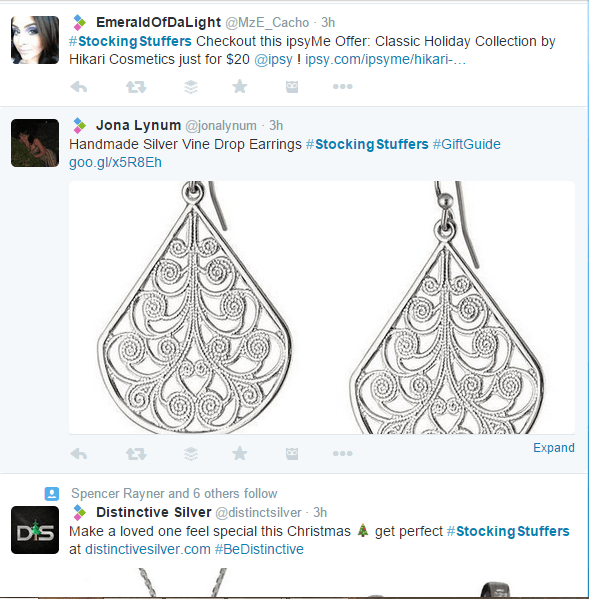 By using popular hashtags like these, and including your best deals in the text of the tweet, you can get your products in front of a new group of people and encourage them to check out your store.
Another amazing way to use social media to grow your reach is with a Refer a Friend campaign.
The way this tool works is simple – after a customer makes a purchase, a screen will pop up encouraging them to refer their purchase to a friend. In return, both the referrer and the friend will receive coupons to your store.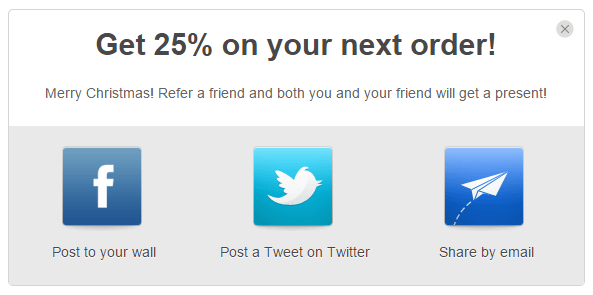 This type of campaign can help you in a number of ways:
It encourages your current customers to become repeat buyers by giving them coupons
It helps you reach new customers via the referral, and encourages them to buy as well (because they also get a coupon)
It taps into the viral tendencies of social media. Once someone receives a referral coupon from their friend, they're bound to want to pass it on to more friends!
It fits in with the holiday spirit of gift giving
Happy Holidays from StoreYa!
We wish you and your loved ones a happy holiday!
We hope that our holiday season content has helped you to boost your sales this year, so that you can enter the New Year on a good note.
Happy selling – go make some money!
P.S. Want to learn more about holiday marketing for your eCommerce store? Download the Complete Guide to Christmas Marketing for eCommerce below!

Zack Fagan
Zack is a social media enthusiast who loves all things digital. He is the inbound marketing manager at StoreYa where he spends his days searching for the newest social marketing scoop. If you'd like to chat with him, feel free to connect with him on any social platform.
Comments
comments
Powered by Facebook Comments