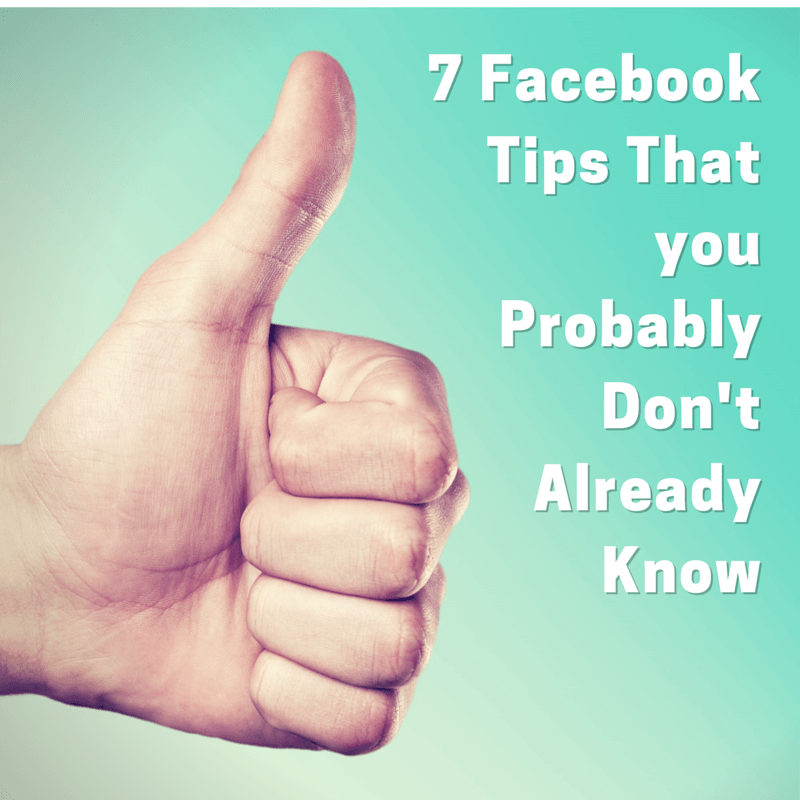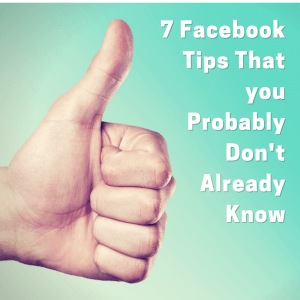 We all use Facebook for marketing, and we are all always trying to improve, but do you feel like you've already heard every Facebook marketing tip there is? I know I do!
Post interesting and engaging updates. Check!
Use link posts to increase clicks back to your website. Check!
Create targeted Facebook ads. Check!
Etc.
So now that you know everything, how do you improve your Facebook marketing? There must be a way to squeeze more usefulness out of the world's largest social network.
I am happy to tell you that indeed there is!
In this post you will learn 7 totally new Facebook marketing tips that you probably have not heard of yet.
Ready? Let's do this!
1. Find out Everything with Facebook's Graph Search
Did you know that the Facebook search function isn't just for finding friends? In fact, the search bar is one of the most powerful research tools that Facebook provides.
Think about it, Facebook isn't just a platform, it's a network. Meaning that you can understand a lot about your audience or potential audience by knowing who they are connected to, what they like, and what they post.
The Facebook graph search enables you to find out exactly this information. All you have to do is to simply type in the information you are interested in finding out, and Facebook will give you back the results.
For example, you might want to know what pages were liked by people who like your page. I know I was interested in this, so I searched "Pages liked by people who like StoreYa."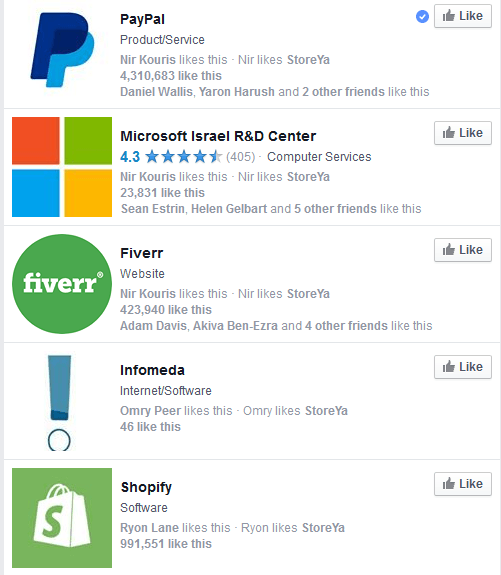 This information can be helpful when it comes to designing Facebook ads, thinking about lead generation, and more.
Here are a few more examples of things you can search for in the graph search:
"Pages liked by people who like ______ and ______" This will help you narrow down your search even further
"Posts by people who like ______" This will help you see what kind of posts your target audience is interested in.
"People who like ______ and live in ______"
There are all kinds of things you can find with the graph search. So get searching!
(As a side note, if you search for things like, "Posts liked by people who like ______" your results will only include posts from people you are friends with.)
2. Find out Even More with Audience Insights
This next fun little trick you can do with Facebook is possibly even cooler than the graph search.
So what is it?
If you've ever run a Facebook ad then you know that there are all sorts of targeting options available to you, but how do you know which targeting options you should be using?
Obviously you use logic and other research to determine, but what if I told you there was another, more scientific way to do it? I bet you'd be pretty excited!
Surprise! That is exactly what you can do with Audience Insights.
As the name suggests, this tool, found in your page's Ad Manager, lets you dive into your (or anyone else's) Facebook audience and understand more about them.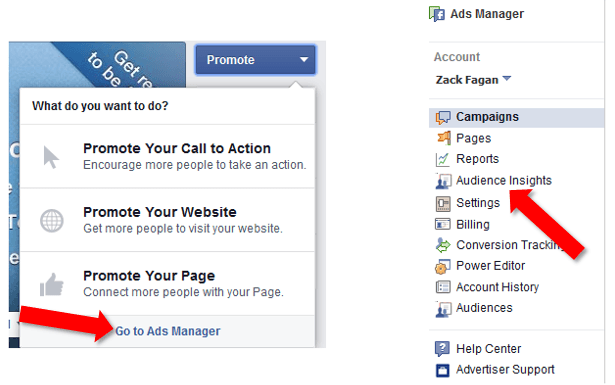 With Audience Insights you are given all of the filtering options available in the Ad builder, but instead of just building an audience for an ad, this insights tool will give you an inside peek into the users within the audience.
For example, here is a demographic report for people who like The Gap's Facebook page: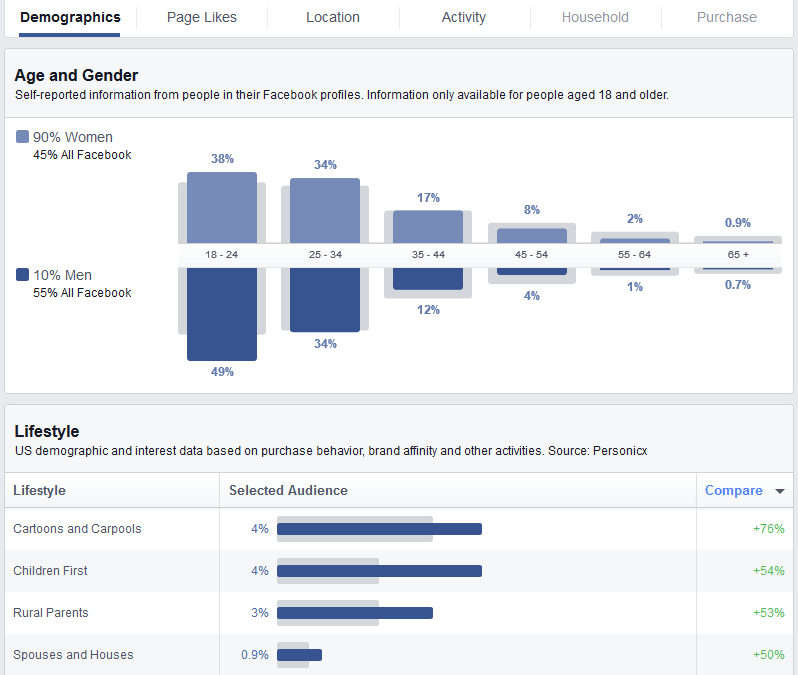 In addition to "Age and Gender" and "Lifestyle" you can also see what type of job people are likely to have in your audience, what pages they like on Facebook, their general financial information (household income), and purchase patterns.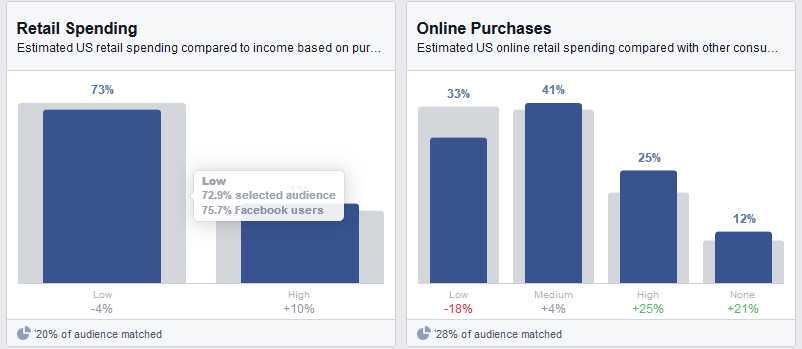 With this tool you can determine who your audience should be for your advertisements. You can even use it to do initial market research.
One of the coolest (and most intuitive) aspects of this tool is that once you have found an audience you like you can import it directly into a Facebook ad by clicking on the "Create Ad" button in the top right corner of the screen.

3. Get Reviews and Testimonials for Your Website
Everyone knows that reviews and testimonials help to promote trust and boost sales. What is less know is how to get the reviews, and how to promote them in a way that makes them believable.
Facebook actually provides a perfect solution to this problem. Here's how it works.
Let's first let's look at local business pages. To clarify, a local business page can be claimed by anyone with a physical location in addition to their online operations. So, if you have a local business page (you added your address to Facebook), then you can actually get reviews directly in Facebook.

You can't exactly incentivize reviews on Facebook, but you can ask your fans to review your business for you, or you can encourage them to do so from your brick and mortar location.
Now, if you're thinking, hey I'm not a local business, how does this help me? I'll tell you how, you can also ask your fans to review your business! Just because it's not registered as a "review" on Facebook doesn't mean it's not a review.
Plus, since it isn't considered a review by Facebook, you can incentivize your fans to write a review on your wall.
Ok, so to recap, you can get local business reviews and you can get your fans to write reviews of your business on your Facebook wall, now what?
This is where the fun comes in – you can embed these posts from Facebook directly into your website! All you have to do is click on the downward facing arrow on the top right hand side of the post and select "Embed Post" and a box will pop up with the embed code: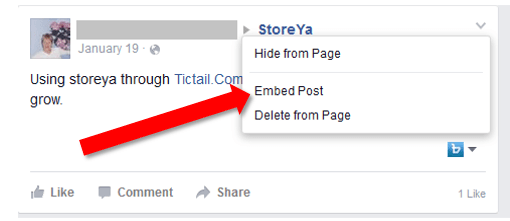 There you have it. A very real, very believable review for your company that you can put wherever you want on your website.
Remember, since the post is embedded that means that people will be able to click on the person's profile, so you should definitely ask before adding their review to your website.
Another option available to you is to simply take a screenshot of the review and put it on your site as an image rather than as an embedded post.
4. Get Feedback and Ideas
You have Facebook fans for a reason, and it is not just to throw marketing content at. No, the main reason for you to have Facebook fans is to be "social." Create an open community, encourage discussion. Make your page two way, not just one way.
This can actually benefit you greatly, and in a much more tangible manner than the brand loyalty it is known to create.
Here's what I mean. If you have a good relationship with your fans on Facebook, then you can talk to them about anything. That means that if you're looking for problems in your business or trying to think of new product ideas you can actually turn to your Facebook fans for help.
You can do this in a regular post (with a request to respond), or by posting a poll.
For example, if you sell clothing and you want to decide what color to make your newest shirt, you can come up with a few options, and then post something like this on Facebook: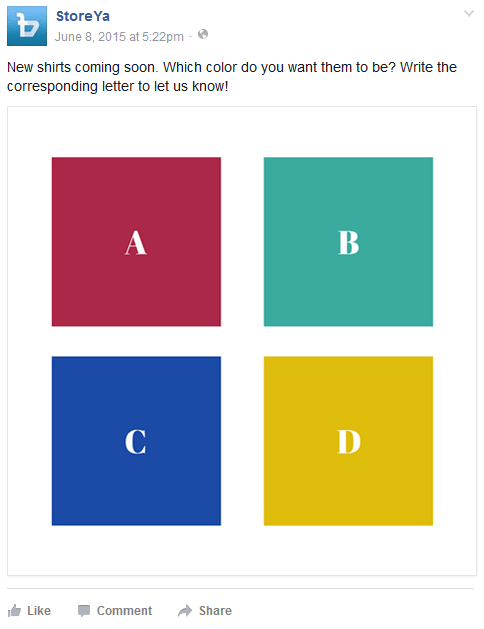 Another way you can do this is with a polling app like Opinion Poll.
Utilizing the knowledge you can gain from your Facebook fans is an amazing way to grow, improve, and optimize your business.
A great example of a company that does this is Oneplus: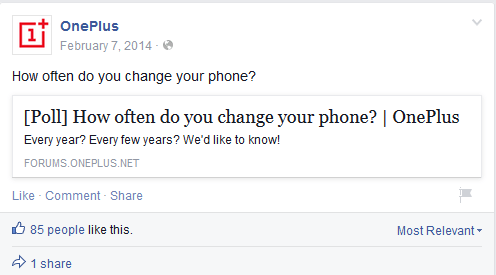 5. Create Targeted Organic Posts
Have you ever wanted to post something on your wall that is only relevant to some of your fans? For example, what if it's Super Bowl Sunday and you want to put up a post just for your New England Patriots fans, or just for your Seattle Seahawks fans, what do you do?
In steps the organic targeting options that Facebook rolled out last December. With this option you can now do things like this: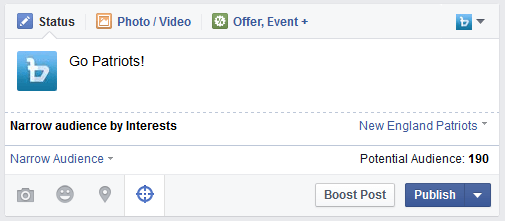 How do you set up a targeted organic post?
Simple! All you have to do is write up your update, and then click on the target symbol on the bottom of the post section (as can be seen in the image above).
Once you open the targeting options, you can target according to all sorts of things: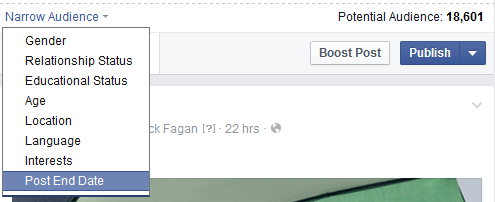 Choose the targeting options that you want (you can even use the Audience Insights tip from above to find the best audience to target in your organic posts!).
Remember that not all of the people within the audience will see the post, so you should try to still target a large enough audience.
So, does it work?
According to Social Media Examiner, not only does organic targeting work for large Facebook pages, it is very effective for smaller pages as well.
This makes a lot of sense.
Using targeting you can put a relevant post in front of the right audience, or you can even weed out your fake likes so that your posts are shown to the best possible audience.
Clearly the higher quality the audience, the more engagement your post will receive.
6. Use Targeting for Boosted Posts Too
What do you do when you want to promote a Facebook post to a greater audience? I'm going to assume that you click on this button below: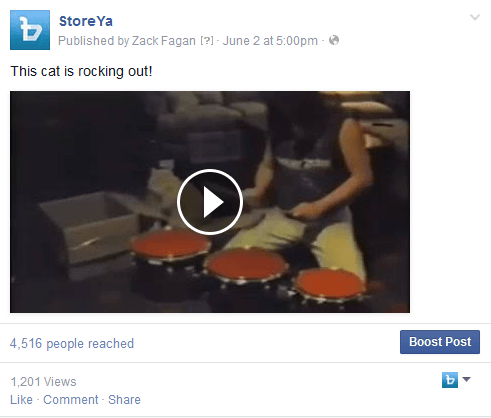 After today I would like for you to never do that again (except for when I tell you that you can).
Can you promise me that? Great, thanks! It'll all make sense in a minute.
When you click Boost Post what happens? A page that looks like this opens up: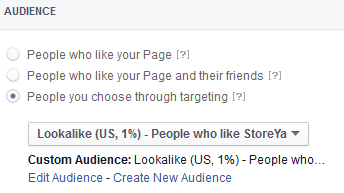 Now for the problem, on this page there is no option to create a new audience. All you can do is use an audience that you have already created in the past. You can also show it to people who like your page, or people who like your page and their friends.
The fact of the matter is though that it's very possible that you don't want any of these targeting options for your boosted post. That means that you are throwing away your money.
So what should you do?
There are two options!
Option one is to create your audience in advance. You can do this, as I mentioned from the Audience Insights. Once you've created this audience you can just add it in as the target group for any ad that you run. (This is the one time it is OK for you to use the Boost Post button).
The second option, for those of you who don't necessarily have an audience built already is to avoid the Boost Post button all together. Instead, click on the regular Promote button on your page that you would click on to create any ad.
Next, you will be shown a list of ad objectives, from which you should select "Boost your posts." Finally, choose your page and the post you wish to promote and voila you can set the targeting for the post as you would for a regular Facebook ad!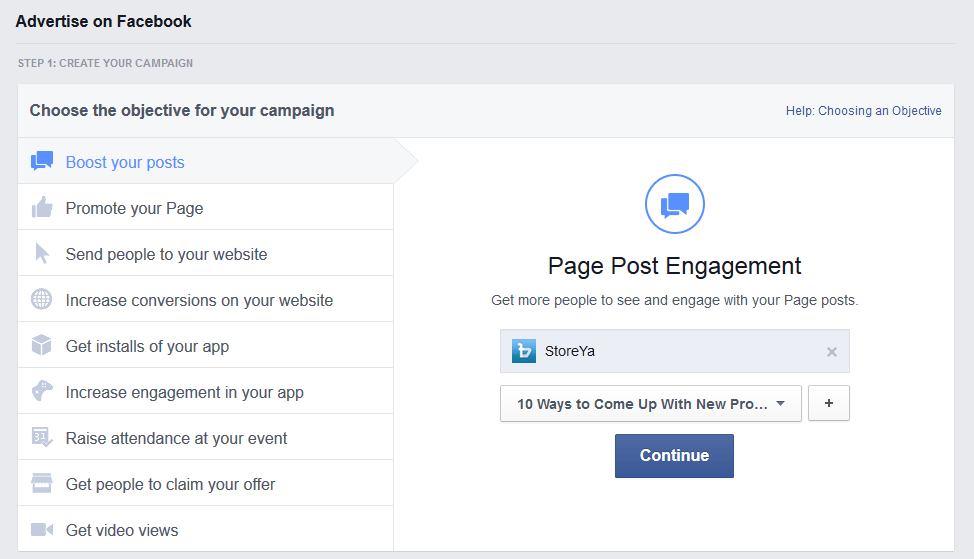 By making sure that you are using the right target audience for your boosted posts you can be sure to get the most bang for your buck (highest level of engagement per dollar spent)!
7. Add a Video to Your About Section
For those of you that read last week's post (How to Grow Your Business with Video Marketing), but this tip is too good to pass up! (Plus if you haven't done this yet, then this is a great reminder).
Now, what does it mean to have a video in your about section? I will show you: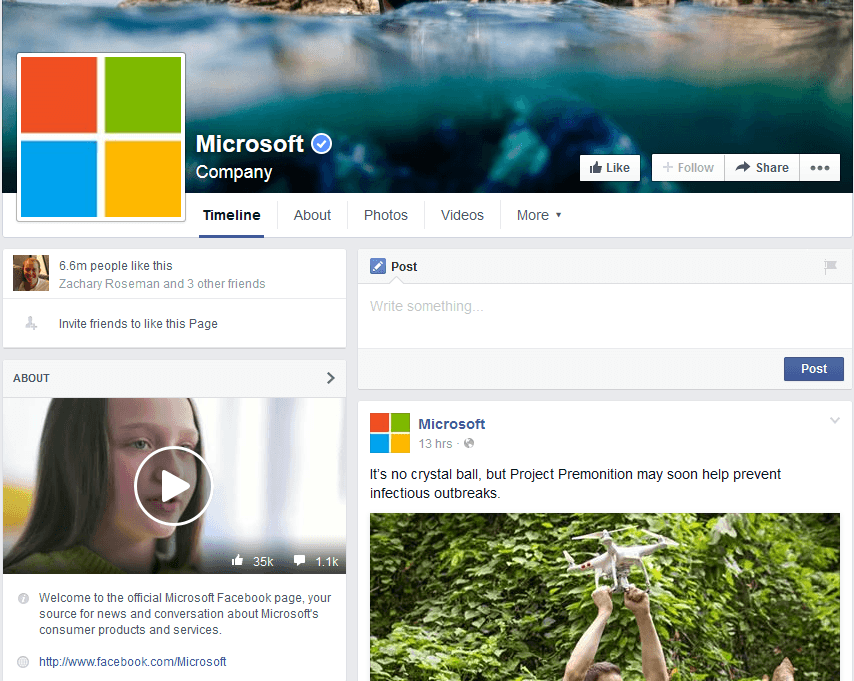 Looks pretty cool, no?
One thing is for sure, it definitely makes your Facebook page about a million times more engaging.
I honestly can't remember the last time I clicked on the about section of a Facebook page, but I would almost definitely watch a video that is in the about section.
So go on and make a killer "this is what my business is all about" video, and add it to your about section…once I tell you how to add it in!
Step 1: Upload the video that you want in the about section to Facebook. You're going to need to post it to your page.
Step 2: Click on the video tab on the top of your business page. If you have multiple tabs it might not be featured on the top, but rather under the "More" dropdown menu:

Step 3: Upon entering the video tab you will be given these options, choose "Add Featured Video":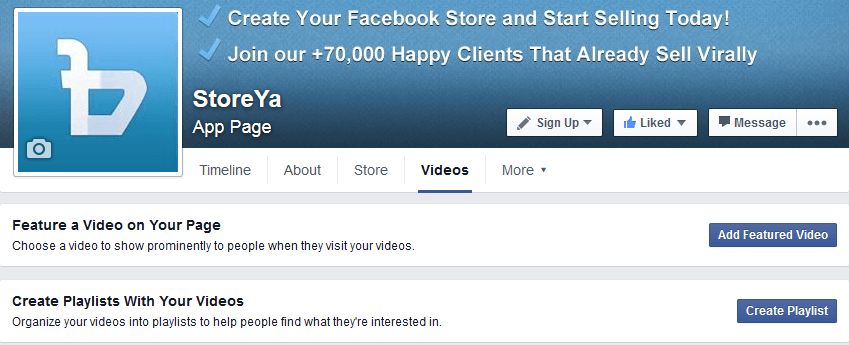 Step 4: Select the video that you want featured on your homepage, and enjoy!
So Many Facebook Secrets!
I hope you learned at least one new Facebook tip today (I know I learned a lot writing this post). Now it's time for you to get to work on putting these into action!
I'd love to hear what your favorite tip was, or if you have any super cool tips that weren't included in the list! Looking forward to hear from you in the comments below 🙂

Zack Fagan
Zack is a social media enthusiast who loves all things digital. He is the inbound marketing manager at StoreYa where he spends his days searching for the newest social marketing scoop. If you'd like to chat with him, feel free to connect with him on any social platform.
Comments
comments
Powered by Facebook Comments