The speed and convenience online shopping sites provide is huge and there is almost nothing we can complain about these days.
The ease of access, ability to buy stuff we want in just a few clicks and save time are some of the many advantages of eCommerce.
From Pizza Hut providing customers with a website in 1994 where customers could order pizzas to Amazon offering the ability to buy books online in 1995 – in some way or the other, eCommerce has been in existence for over 20 years.
From various studies, it is evident people now prefer virtual shopping to physical shopping, and eCommerce is exploding all over the world.
At the moment, there'd be no dispute to the claim that Amazon and Alibaba are the biggest eCommerce players in the world.
Ruling the Chinese market since the year 2000, Alibaba has helped many businesses grow and build a market internationally through the Alibaba marketplace.
Quoting the founder Jack Ma, "I'm not a tech guy. I'm looking at technology with the eyes of my customers, normal people's eyes." He, with his 17 co-founders has played a huge role in making Alibaba Group Holding Limited a leader in this field. Having raised $92.70 per share in its initial public offering in September 2014, Alibaba is the largest eCommerce company in Asia today.
On the other hand- ruling not just the North American eCommerce market, but at least 15 other countries is Amazon, which has become synonymous with the phrase 'online shopping'.
Amazon.com has a monthly direct traffic of 2.2 billion and provides international shipping to over 100 countries. Founded by Jeff Bezos as Cadabra in 1994, it was renamed and launched as Amazon in 1995.
Since its inception, Amazon has never looked back and has always come up with innovative products and services– from its cloud computing services to physical products such as Amazon Kindle.
In the next 3 years, Amazon's business is estimated to grow to $632 billion and retain the #1 position in the United States.
Interestingly, Alibaba is much more poised for growth. While Amazon managed to do a sale of USD 3.39 billion on Cyber Monday and USD 3.34 billion on Black Friday, Singles day (a similar shopping day in China created by Alibaba) happens to be the biggest online shopping event in the world when Alibaba sold products worth USD 17.49 billion!
Also, there are a total of 310 million customer accounts on Amazon and 443 million active buyers on Alibaba.
Of course, we need to consider the population of both countries and the number of Internet users. For every 10 people in the US, 8 are active users of the Internet and only 5 use the Internet in China, but China still has the largest user base in the world.
Here's a detailed infographic from Ecommerce-Platforms.com that'll give you a clear picture of how these two eCommerce giants stack up against each other.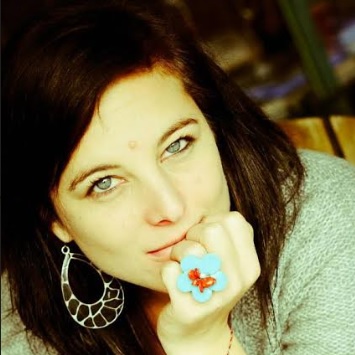 Nicole Blanckenberg
Nicole is a content writer at StoreYa with over sixteen years experience and flair for storytelling. She runs on a healthy dose of caffeine and enthusiasm. When she's not researching the next content trend or creating informative small business content, she's an avid beachgoer, coffee shop junkie and hangs out on LinkedIn.
Comments
comments
Powered by Facebook Comments