Are you ready for me to motivate your face off?!
I've been in the eCommerce game for a while, which means I interact with a lot of budding and newbie entrepreneurs on a daily basis. Want to know the two biggest concerns most of them come to me with? Fear of taking the leap and lack of experience. For the latter, I get a range of claims such as, "I don't have any experience with eCommerce, so I don't know if I should do this," "I have launched this store, but I don't know what I am doing," or, "I can't break out of my 9-5 until I find something I am really good at."
But do you know what we have found from a series of interviews with eCommerce entrepreneurs who now own million-dollar stores? Inexperience can be overcome, either by teaming up with experts or by soaking up as much knowledge as you can until you can afford to hire some experts.
Just because you have a million-dollar idea outside of your wheelhouse doesn't mean you shouldn't grab that idea by the horns and smash it!
Don't believe me? Just look at these 8 eCommerce gurus who hustled their way into the online store game to become superstars in their niches. How? By overcoming inexperience and leaning into the fear with sheer determination.
Here is the inside scoop on how these top 8 eCommerce entrepreneurs overcame 'inexperience' and fear to launch thriving 7-figure online stores, and how you can, too.
1. Top eCommerce Brand in Plush Toy Niche, Bleacher Creatures
Bleacher Creatures is a million dollar eCommerce brand created by entrepreneur and all-around awesome human Matthew Hoffman. A cross between a plush toy and an action figure, Matthew's winning idea was inspired by his children, his family's love for sports and the Muppets. He would never have dreamed of starting such a business, and it was his first entrepreneurial business.
"If you had said to me 8 years ago, 'You're going to own a plush toy company,' I would have said you were crazy. That was never in the cards at all and just shows where life can take you. We now make the best-quality plush toys on the market. We have ten team members and two offices: the main office in Philadelphia and a second, New York City office. And we're having a blast doing it!"
So how did he leap into his idea without any eCommerce or plush toy experience? By learning as much as he could from mentors and other entrepreneurs, and jumping in head first. He held onto his idea, did the research and then reached out to investors to help him finance the launch.
As you can see, the key to his success is not just having the winning idea and securing the finances to back it, but in the research he did to find the best manufacturer to partner with, to ensure he had expert toy makers in the fold. And it paid off. In the first six months, the Bleacher Creature brand did over a million dollars in revenue.
eCommerce Entrepreneur Lesson 1
You don't need extensive experience in making your dream products; you need determination. Determination to find the right experts in your niche to help you turn your ideas into products. Developing strong business partnerships with suppliers who believe in what you're trying to achieve from day one is key to product success and allows you to build an eCommerce brand that shoppers know and trust.
You can read more about Matthew's journey to eCommerce success here: How an Idea to Make People Smile Turned This Brand into a Million-Dollar eCommerce Business.
2. Top eCommerce Brand in Beauty Niche, Glam Guru
Tel Aviv based beauty expert Glam Guru was founded by Amir and his wife, Shirley, just five years ago. Although Shirley wasn't new to entrepreneurship, the husband-and-wife team had no previous eCommerce experience – in fact, Amir was a frustrated lawyer looking for a way to start his own business when they decided to launch an Israeli version of Birchbox.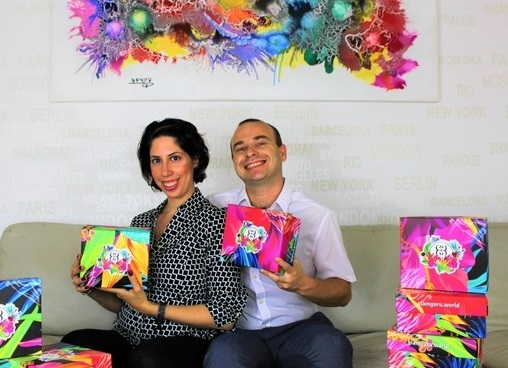 All they knew was they wanted to build a beauty community and offer quality products and service; since starting they have sold over 7,000 products in their store.
So how did Amir overcome inexperience to transition from lawyer to full-time entrepreneur?
He just decided to follow his passion and desire to become a business entrepreneur and lean into the fear.
"Making the switch to full-time entrepreneur – doing something that keeps me on my toes and that I am so passionate about – has been very fulfilling. I have even become a real makeup expert, even though I don't use any myself; I know every brand and product and what it does."
Finding the dynamic eCommerce market fascinating, he made the switch to full-time eCommerce entrepreneur because, despite knowing nothing about makeup and beauty products at the time, he wanted to do something more fulfilling with his life.
Today he is a makeup expert. He has studied every product from every brand he sells to know what it does and uses this knowledge to successfully grow his business within this competitive niche while maintaining the positioning of his 7-figure store brand: the go-to beauty and makeup experts.
eCommerce Entrepreneur Lesson 2
You don't need to be a niche expert to start your online store. As long as you have the drive to learn, study and grow with your business to ensure you become an authority in your niche, you've got what you need to start a successful online business.  
You can read more about Amir and Shirley's journey to eCommerce success here: How to Build a 7-Figure Business in the Competitive Cosmetics Industry.
3. Top eCommerce Brand in Clothing and Apparel Niche, Babes and Felines
If you are looking for inspiration on how to turn your passion into a 7- or 8-figure eCommerce brand, then look no further than online superstar Ciera Rogers. Ciera was able to turn her passion into a $700k revenue business in just five years by leveraging her personal brand.
Babes and Felines focuses on providing affordable clothing for women at any stage of their life and caters to plus, maternity and petite women of all shapes and sizes. The idea was born because Ciera, a self-proclaimed curvy woman, found it difficult to find awesome fashion to match her body type and knew that many women must be having the same struggle as her.
After seeing a big gap in the market Ciera dove in, without much selling experience, by drawing on her own creativity and literally started her business by selling items from her own extensive wardrobe. Selling vintage for the first year on Etsy, it wasn't long before she was able to leverage her personal brand to grow into a full online store – proving that if you have the idea and the drive, you can learn 'on the job.'
"I honestly started my business with the clothes off my back. The very first year of my business was dedicated to vintage. These were pieces I wore or bought and reworked to make current. I started selling on Etsy, originally, and from there grew enough to move to my own website."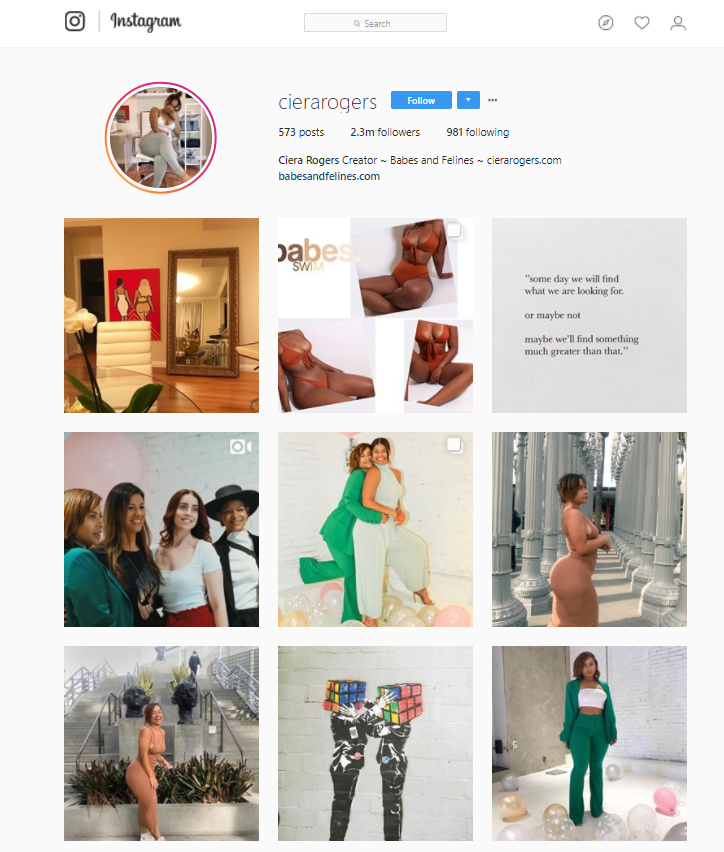 eCommerce Entrepreneur Lesson 3
You don't need extensive skills to start implementing your idea. If you have something you love, feel passionate about or you think could fill a gap in the market, start now – start today. Plus, your personal brand and network are invaluable tools to can help grow your business and shouldn't be overlooked.
You can read more about Ciera Rogers's journey to eCommerce success here: Leveraging Personal Branding to Build a 7-Figure eCommerce Business.
4. Top eCommerce Brand in Fashion Niche, Head Crack
Another huge eCommerce fashion inspirational story comes from semi-full-time musician Amir Elshafiy. In 2012, Amir started his now successful eCommerce brand, Head Crack, out of his apartment in Brooklyn with a single product – the "Pharaoh" snapback – top help raise money for his music business.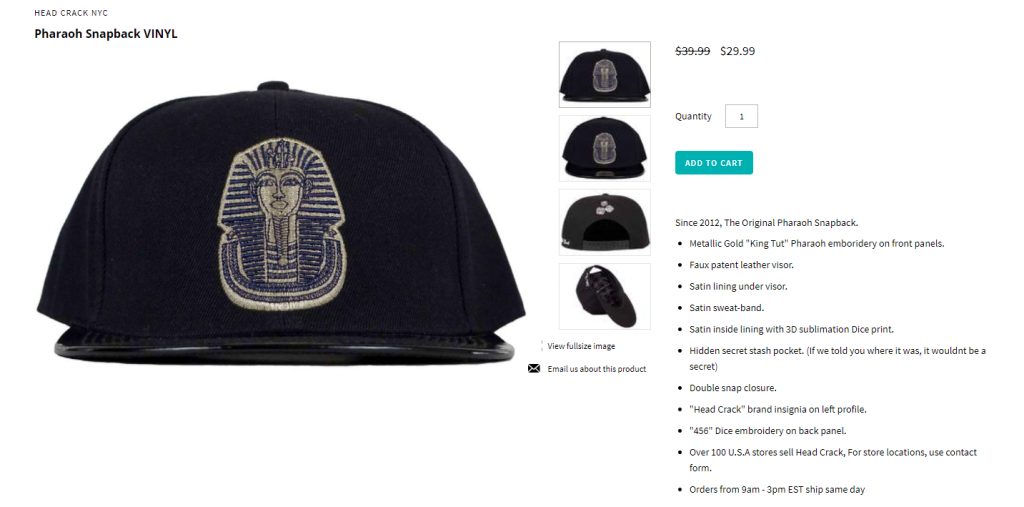 It took off!
Putting the same dedication into his merchandise as he did his music, he was able to turn his first product into his own full-fledged fashion label, which was first stocked at local retail outlets and later sold on his online store.
Although he didn't have eCommerce experience, he took inspiration from how he had created his music brand: a very hands-on approach. He even personally travelled to Asia to search for good-quality manufacturers in person. It was his approach that was able to help him reach the 7-figure mark in just five short years.
"I took a very hands-on approach with my brand, just as I did with music. I wanted to know every part of the business. I do not personally sew my products together, but I took a course on sewing and learned basic pattern-making and stitching, etc."
Fast forward five years later and Head Crack is still 100% owned by Amir and runs on a very lean team of only five team members who help with fulfillment, graphic design, web development and manufacturing.
eCommerce Entrepreneur Lesson 4
You may be new to the eCommerce game, but you have more skills at your disposal than you realize. Draw on your skills from other work/business history, but be willing to learn every aspect of your industry and product.
You can read more about Amir Elshafiy's journey to eCommerce success here: How this Fashion Brand Reached $500K in Revenue.
5. Top eCommerce Brand in Yoga and Activewear eCommerce Niche, Noli Yoga
Noli Yoga is a huge eCommerce brand that reached $3.5 million in yearly revenue in just three years, and enjoys 31% repeat customer business. With those stats, you would think Noli Yoga founder, Slava Furman, had strong eCommerce roots, or at the very least was a big-shot yoga pants expert when he started.
Neither was the case.
The truth is, four years ago, just before Slava started his mega million-dollar eCommerce business, he never imagined that he would have an eCommerce or fashion business. In fact, he was a lawyer with only a little management consulting experience, who was looking to get out of the corporate world when his wife was pregnant with their first child. So he dove in!
Initially, Noli (known as No Limit Fitness for the first two months) was a gym tank and t-shirt company. But after two months Slava saw the yoga pants niche potential and went for it. Starting small, this family-run business wanted to focus on eye-catching, bright, good-quality designs that were 100% unique, and it wasn't long before they caught the eyes and wallets of the mass market.
The biggest reason for their success is the time, effort and thought that went into creating their initial line of yoga leggings. They create look and mood boards to come up with each design concept and make sure every design is tried on, photographed, and tested before it hits their site.
From the start, they were also adamant about offering a quality product that is made in the US, and researched extensively to find the Rolls Royce of fabrics to ensure they could deliver a product that customers would come back for time and again.
"We don't believe in looking at things on computer screens, so instead, we make physical samples of the different versions. We then try them on, photograph them, see what they look like, and then decide on the new product, create a collection and launch it on the site."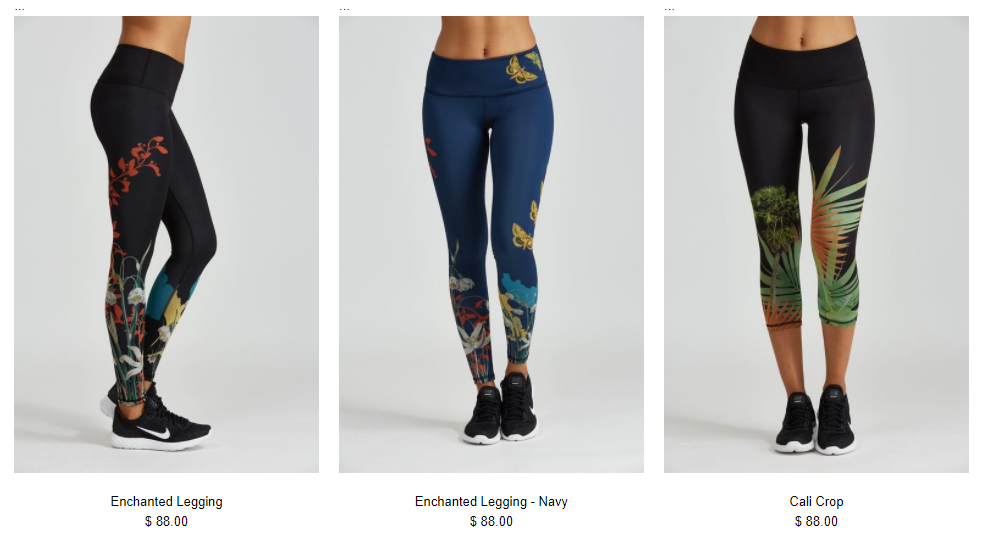 eCommerce Entrepreneur Lesson 5
Don't cut corners when creating your products. Your products need to be great from day one, to enable you to build a trusted eCommerce brand. If you want to break into a niche you have no experience in or want to start an online store on the side, research your products, manufactures and designs to ensure you are creating a line that people will want to buy time and time again.
You can read more about Slava Furman's journey to eCommerce success here: How this Online Seller Built a $3.5 Million Business in Three Years.
6. Top eCommerce Brand in Mouthguard Niche, Impact Mouthguards
Impact Mouthguards is another perfect example of how you can take your own passion and experience of using a product as a consumer and turn it into a booming eCommerce business.
This leading mouthguard brand was started by Frank Rabinovitch, who at the time had zero idea how he was going to manufacture the perfect mouthguard. All he knew from his own experience and from his kids hockey team was that store-bought guards were ill-fitting, custom-made guards were too expensive and that he wanted to change all that.
He started buying equipment and designing guards without the know-how. Despite a terrible design start, he persisted and was then lucky enough to team up with a craftsman, an expert in mouthguards, and together they were able to make his dream of affordable custom-made mouthguards a reality.
"We developed our in-home impression kit, which, once you place an order on our website, we send to you. It enables you to do the impressions at home, yourself. Right at your kitchen table, you mix the putty, put it in and bite down, and that sits in your mouth for a couple of minutes – and it's done. You wiggle it out, put it back in the bag, back into the prepaid box and send it back to us."
Today, Impact Mouthguards dominates their niche; selling online – averaging between 20-50 mouthguard orders per day – and offline to large sports teams and athletes to generate $600k in revenue per year and growing.
eCommerce Entrepreneur Lesson 6
Just because you're not a craftsman doesn't mean you can't create the perfect product. Put your design on paper, work on it passionately, and get in the experts to help you if needed. In a changing employment market, there is a host of qualified freelance service providers around the world to help you build your brand. Here's a guide to get you started: eCommerce Entrepreneur's Guide to Finding Freelancers.
You can read more about Frank Rabinovitch's journey to eCommerce success here: How One 6-Figure eCommerce Business Dominates Their Niche.
7. Top eCommerce Brand in Kids Clothing and Apparel Niche, Wee Squeak
Wee Squeak was not a new brand when Susan Bradley decided to take over the wholesale brand. In fact, she was a customer and brand groupie who was hired to help them expand their business after selling her own, and fell in love with the management process. Being a customer first gave her invaluable insight into just how much fun parents and toddlers have, wearing Wee Squeak shoes, and taking over the brand was a natural fit.
This successful eCommerce store designs, manufactures and sells unique, fun shoes for kids that was concentrated in the retail market.
It was in 2014 that they decided to lose their wholesale accounts and bring more of their business online – dealing directly with customers. Taking their store online was like starting from scratch, but with determination and trial and error they have grown into a formidable eCommerce presence.
"Our biggest mistake? Inventory. It's taken me a few years to understand that individual consumers don't shop like wholesale buyers. Wholesale buyers would want a style produced in 3 or 4 colors. They'd buy full-size runs. Not consumers. There are clear favorites, and we have a core range of sizes that sell far more than others. Because of this, we've sold out of some styles very quickly, and lost opportunities."
Since launching online, they built their eCommerce business from the ground up and like many, have made mistakes along the way. But it's Susan's determination and ability to change and adapt when needed, and then learning from that trial and error, that has helped her grow this awesome brand.
eCommerce Entrepreneur Lesson 7
Follow your passion and ideas in the face of fear, but always be ready to adapt. Adapt to market, industry or marketing changes. In other words, you need to be ready to lean into the fear again and again and constantly keep learning.
You can read more about Susan Bradley 's journey to eCommerce success here: Want the Secret to Building a Successful Brand? Just Ask Wee Squeak.
8. Top eCommerce Brand in Online Legging Store Niche, GearBunch
Last, but in no way least, is Gearbunch, the eCommerce store that reached a whopping $5 million in sales in their first year. Although these partners did have extensive eCommerce experience, it's their ability to dive head-first into brand-new niches that is a huge inspiration to any established or budding eCommerce entrepreneur.
Launching just before Christmas in 2016, they managed to take what they had learned from a t-shirt business to break into a new market, earning $100,000 in their first month alone.
How? By drawing on each other's strengths.
Luuk Olde Bijvank (from the Netherlands) and Dan Nikas (from Australia) met in a Facebook group in 2014, and it was an instant eCommerce match. With Luuk's design and market insights and Dan's phenomenal Facebook PPC skills (and a little help from Traffic Booster), they have found the eCommerce sweet spot.
"Our business motto is: If you can hit their hearts, you can hit their wallets. If you know what makes your customers laugh, what makes them cry, or what makes them feel proud, etc., and hit one or all of these emotions, you have a much better chance of selling that product."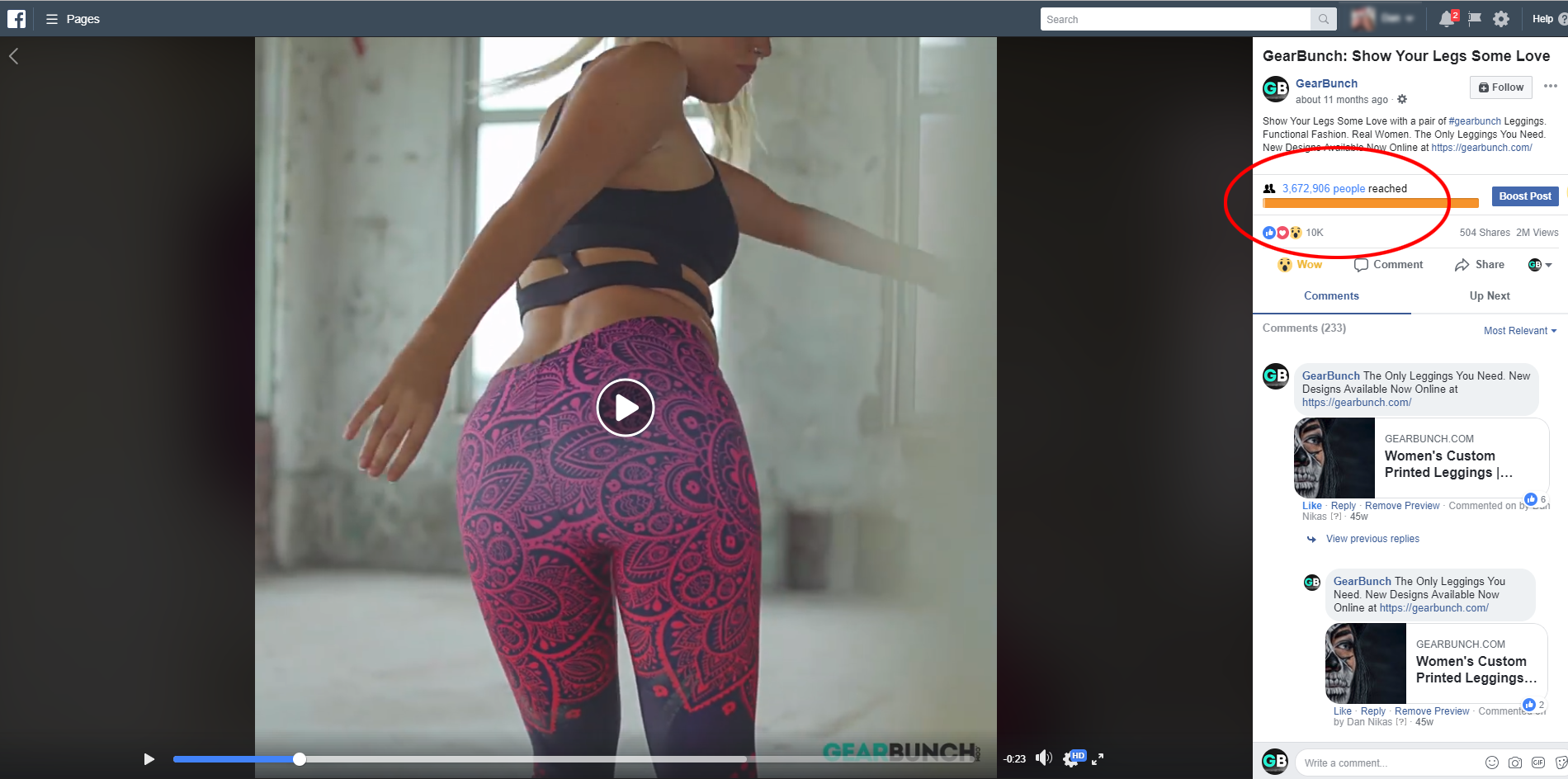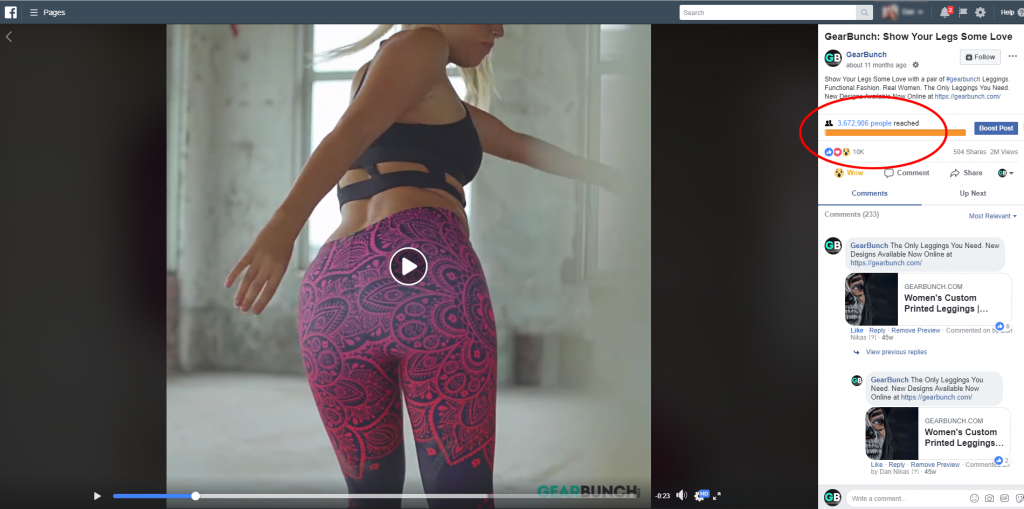 Forever on the hunt for new markets they can break into or, even better, new niches they can create, GearBunch is a prime example of all of the lessons we have learned so far: using their skills to find a niche, creating good-quality products that help them build their brand and adapting to the market changes like a pro.
eCommerce Entrepreneur Lesson 8
Keep it simple! Their simple four-step process of starting GearBunch shows us just how simple it is when we're organized and have done our research. These steps are:
1. Search for a good supplier

2. Do your research to find winning designs

3. Launch a good website with great product images

4. Fund small PPC campaigns to collect data for bigger campaigns
You can read more about Luuk and Dan's journey to eCommerce success here: The Secret to How This Online Legging Store Reached $5,000,000 in its 1st Year.
—
There you have it, eCommerce inspiration to the wazoo. The bottom line is this: you don't need to be an eCommerce guru or product genius to start a successful 8-figure online store. With determination and willingness to learn, the eCommerce world is your oyster!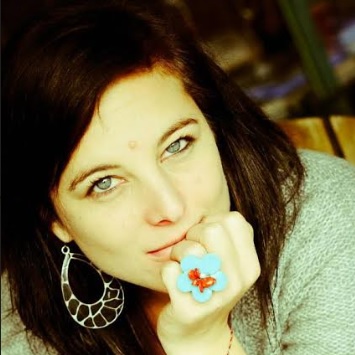 Nicole Blanckenberg
Nicole is a content writer at StoreYa with over sixteen years experience and flair for storytelling. She runs on a healthy dose of caffeine and enthusiasm. When she's not researching the next content trend or creating informative small business content, she's an avid beachgoer, coffee shop junkie and hangs out on LinkedIn.
Comments
comments
Powered by Facebook Comments