Shopify is a SAAS eCommerce platform. Launched officially in 2006, Shopify already has over 80,000 users worldwide. Shopify comes standard with a lot of great features, such as: beautiful templates, integration to payment gateways, order management, but one of their most impressive features is the ability to sync your web store with your brick and mortar store. In addition, Shopify has a very broad and useful App Store where you can find any app you might need to make your store complete. Here is a list of five excellent apps that will certainly help you to boost your sales.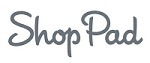 1) ShopPad is a crucial app for any online store owner to have. This app enables you to quickly and easily optimize Shopify store for mobile and tablet use. Your customers will enjoy a smooth and comfortable interface when they are browsing your store on their mobile devices, rather than having to use your store's desktop version.
How it increases sales:
Keep pace with a growing portion of the market. 64% of smartphone users are now using their phones for online shopping (eDigital Research)
Customers are more comfortable shopping, and are more likely to spend money, when there is an easy to use interface. This can be seen clearly from the fact that 57% of consumers will not recommend a business with a poorly designed mobile site, and 40% of consumers will actually go to the business' competitor following a negative mobile experience (Compuware)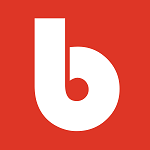 2) Product Upsell can really help bring in some more sales for your Shopify store. The way this app works is quite simple – it detects what your customer put into their cart, and, based on your settings, provides them with relevant discounted offers. Here is a live demo of how the app works.
How it increases sales:
Customers are drawn in by sales, especially when they are directed at them specifically and related to the product they are purchasing
The numbers speak for themselves – merchants using this app have already totaled $17,488,190 in upsells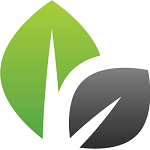 3) Order Lookup provides an excellent backbone to your store's customer service efforts. This app adds a form to your storefront which gives your customers the ability to look up the precise status of their orders. According to NewLeaf Labs, the developer for this app, merchants using Order Lookup reported a fall of between 65%-80% of support requests after installing this app.
How it increases sales:
Once your customers make a purchase, the only thing on their mind is "where is my order?" Answer that question for them, and you will be providing the best customer service you can
By cutting back on such a high percentage of support requests, you can spend more time working on making your store even better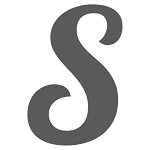 4) Happy Ending helps to customize and personalize the order confirmation page for your store in a number of ways. First of all, this app enables you to leave a personal thank you message to your customers. This can be in text, or even as a YouTube video clip. Additionally, your confirmation page will include a link to your Facebook fan page, the option for your customer to Tweet about the product they just purchased, and the option to Pin their purchase on Pinterest.
How it increases sales:
Leaving a personal message to your buyers makes them feel like your shop cares about the individual customers, not just about the sales. When customers feel a personal connection, they are more likely to make another purchase or suggest your store to a friend
Having your customers share their purchase on a social media platform is free marketing for your shop. According to HubSpot.com, people are 71% more likely to make a purchase if they got a referral from social media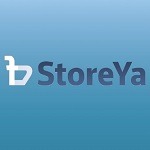 5) StoreYa is a very intuitive app that will enable you to fully import your Shopify store directly to your Facebook fan page. The whole process of importing your store is accomplished in just one click, and without any need for coding. Once your store is on Facebook you will be able to make use of StoreYa's many different marketing tools to drive more traffic to your site. Additionally, you will be able to monitor your store's progress using StoreYa's analytic tools.
How it increases sales:
A Facebook store enables a very personal connection with your customers which leads to greater customer loyalty
StoreYa is the only Facebook shop solution on Shopify that offers 10 different marketing tools to help you increase your fans base and boost sales. 77% of companies have acquired customers via Facebook (State of Inbound Marketing)
An example of just one of StoreYa's many marketing tools is "Coupon Pop." This tool will open a pop up message any time someone visits your store encouraging them to follow you on social media, in exchange they will receive a coupon to your store. This will both build up your following, and convert your visitors into paying customers by giving them an incentive. Check out this guide for implementing the Coupon Pop tool

Zack Fagan
Zack is a social media enthusiast who loves all things digital. He is the inbound marketing manager at StoreYa where he spends his days searching for the newest social marketing scoop. If you'd like to chat with him, feel free to connect with him on any social platform.
Comments
comments
Powered by Facebook Comments