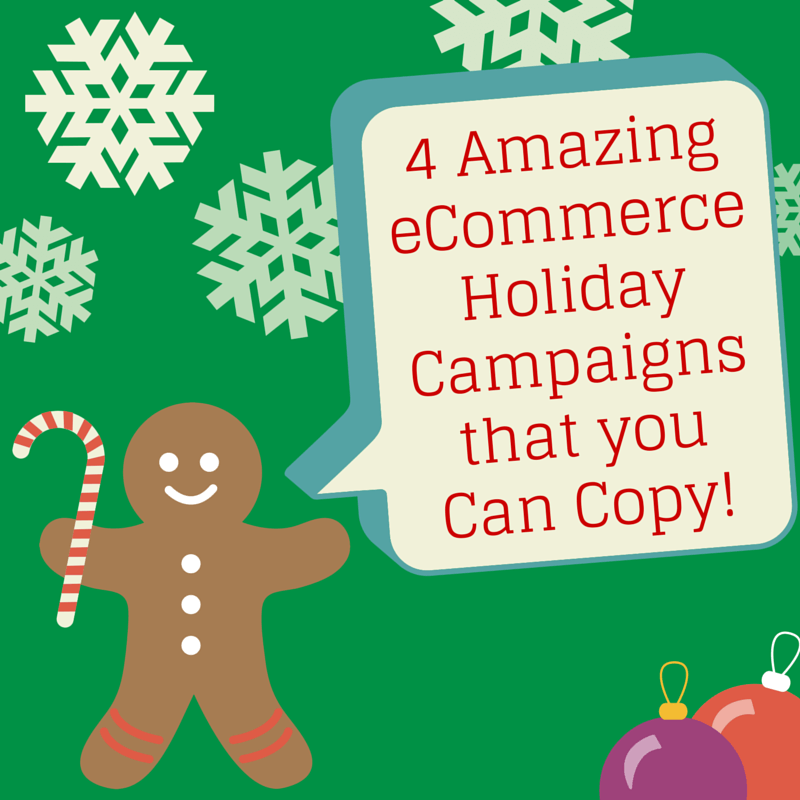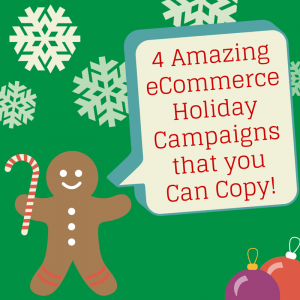 So you read our 6 eCommerce Holiday Marketing Tips, but now you're stuck. You need a little inspiration to get your creative juices flowing and your sales rolling in time for the holidays!
Don't worry – we've got you covered!
In order to help you out we took a look at what kind of holiday campaigns some of the largest online retailers are doing to promote their holiday sales this year.
In this post we will take a look at a few different campaigns for boosting eCommerce sales in the holiday season!

J.Crew and The Gap– Direct Your Holiday Customers with a Gift Guide
These clothing retailers decided to give their holiday shoppers a little direction by creating optimized gift guides. This is a great tactic because it enables them to put all of their best sellers together on one page, and it lets them frame their products as "great gift ideas."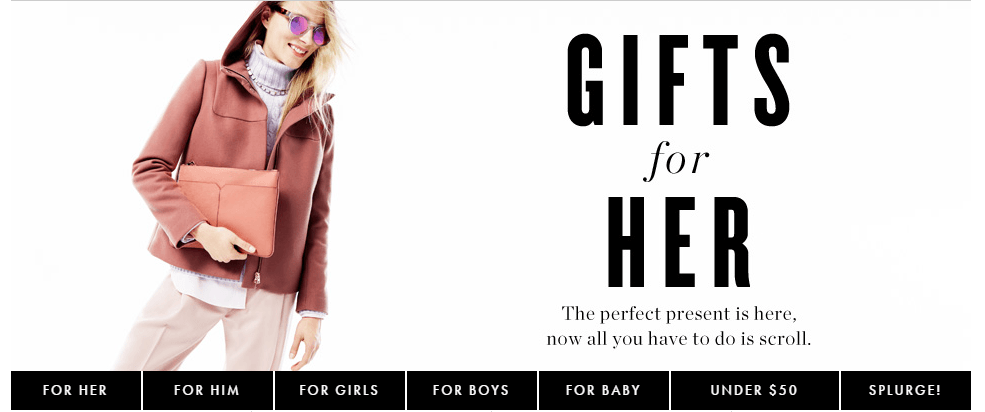 Rather than sounding like a blatant sales pitch, this sounds more like, "hey these are great gift ideas for your friends and family, check them out." Notice all of the different categories in the guide above – J.Crew did an excellent job of showing that you can purchase any gift you want straight from this gift guide!
J.Crew framed their guide as the "Gift (Better) Guide" and promoted it through email: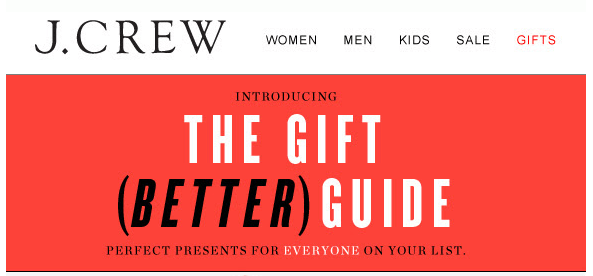 Gap, rather than creating a name for their guide, created the hashtag #GiveThemGap which they have been using to promote their gift guide on multiple social platforms: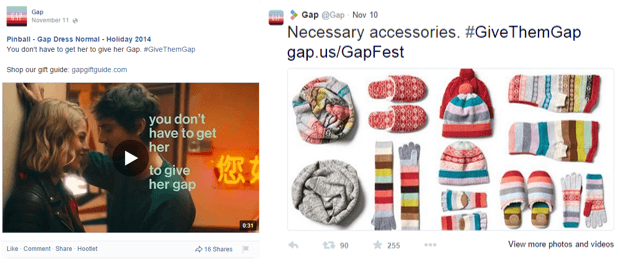 Both J.Crew and Gap are using their promotions to make their gift guides seem like the natural place to search for your holiday gifts – "Don't think about yourself, look at how great a gift this would be for your loved one!"
What we like about these campaigns:
The gift guide is a powerful way to frame a holiday sales pitch, and both of these companies did a nice job of making it all about "giving."
Gift guides are also great for getting your best products in front of your customers.
Gap does a good job of using hashtags to pull together their social media campaign.
Target – Make Holiday Shopping Easy and Pleasant
Target appreciates the importance of a convenient shopping experience – that's why this holiday season the retail giant is promoting free shipping and a nifty "wish list app for kids."

So this is what Target has going for them right now this holiday season:
1. A wish list app that enables people to pick out what gifts they want for the holidays.
2. Did I mention they are giving a 10% discount on your wish list order?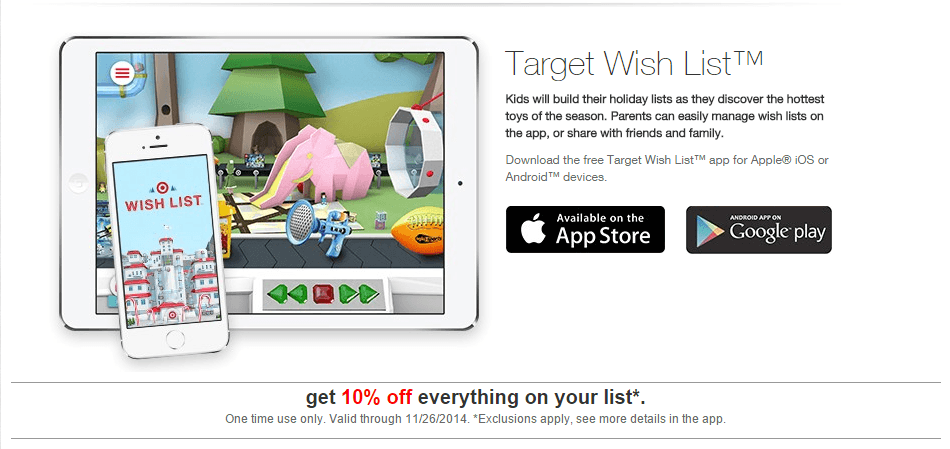 3. You then get free shipping on your order too!
That sounds like a pretty great combination to me! Target is pretty excited about it as well, and they are trying to build excitement with their customers by posting on all of their social accounts:

What we like about this campaign:
Free shipping on every order is an amazing offer – according to Deloitte, 66% of shoppers are more likely to purchase from an eCommerce store that offers free shipping.
Target made it easier to shop with its Wish List app, then incentivized the use of it! That is brilliant, and will certainly lead to a boost in sales.
The use of cross platform promotion for these deals is a great way of getting word out.
Bed Bath and Beyond – Generate Excitement with Holiday Competitions
Along with the excitement of the holiday season, comes shoppers' anticipation of great giveaways, competitions, and sweepstakes. Bed Bath and Beyond did not disappoint this year with their "Holiday Your Way Sweeps."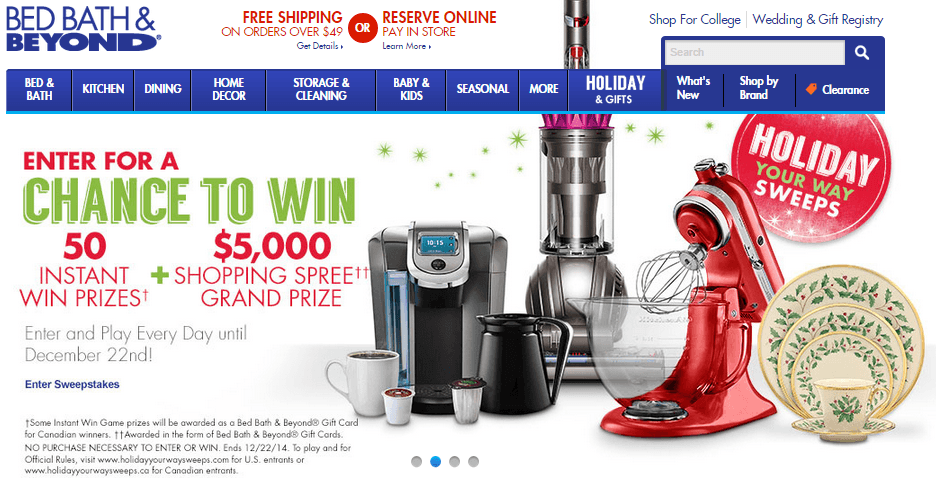 This sweepstakes gives shoppers the opportunity to win all sorts of prizes, or even a shopping spree (the perfect prize for the holiday season)!
How are people finding out about this amazing competition? Just how you would expect, through Bed Bath and Beyond's social accounts:

What does Bed Bath and Beyond get? Well aside from a lot of site visitors, they also get new leads which they can then send further promotions to.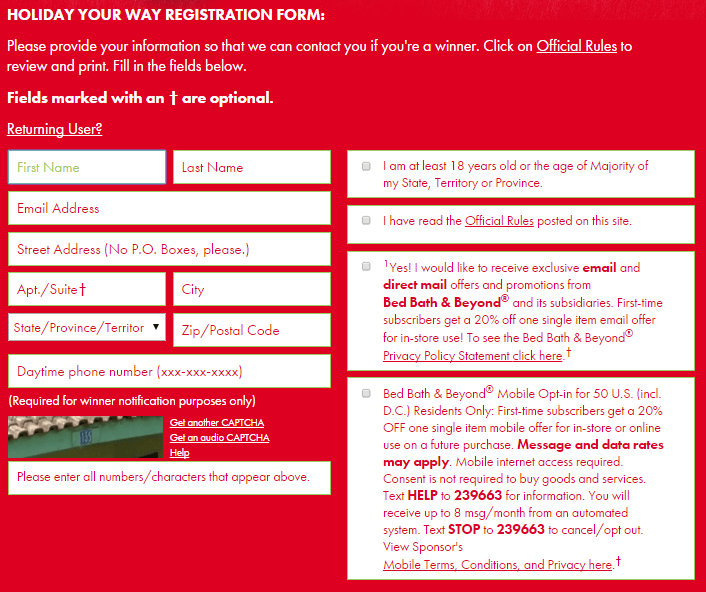 What we like about this campaign:
The prizes are perfect for creating a buzz and generating excitement around the holiday season, which will certainly lead to more site traffic for Bed Bath and Beyond.
BB&B took full advantage of this excitement in order to create a perfect lead generation tool.
They didn't just use cross platform promotion, they also encouraged interaction and redistribution of their posts and Tweets: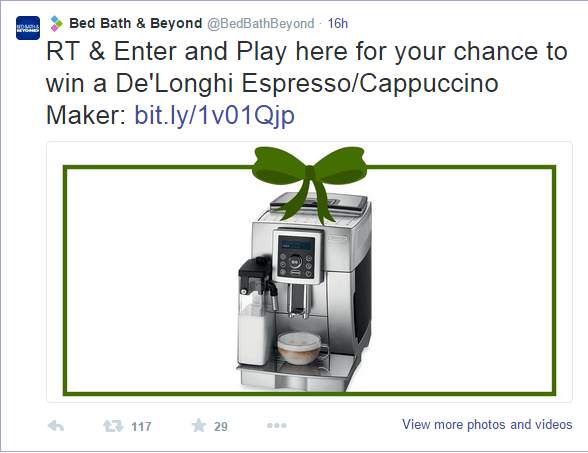 Lowes Home Improvement – Take Advantage of Social Media's Viral Tendencies
Lowes, like all other retail stores, will be having Black Friday sales. Their sales will probably be very similar to just about any other home goods store – and they know this, which is why Lowes needed to figure out a way to set their sales apart from the competition.
To do this Lowes decided to get a bit more creative than simply promoting a deal on social media.
Lowes wanted to take full advantage of social media's viral tendencies – and what better way to do that than with truly ridiculous Vines published across their social accounts?
Sure there could be a hundred different stores offering similar Black Friday deals, but now Lowes has not only set themselves apart, but have also managed to create a potentially viral campaign.
In addition to accomplishing the regular promotion of a sale, this campaign creates a familiarity with Lowes that could be the deciding factor between them and a competitor.
What we like about this campaign:
The creativity and humor of this campaign sets it aside from rival campaigns giving Lowes an advantage heading into the holiday season.
Lowes has done an excellent job of promoting their Vines across different networks and on their homepage in order to draw attention to it.
Through this distribution, Lowes has set the groundwork for a viral campaign based around the hashtag #LowesBlackFriday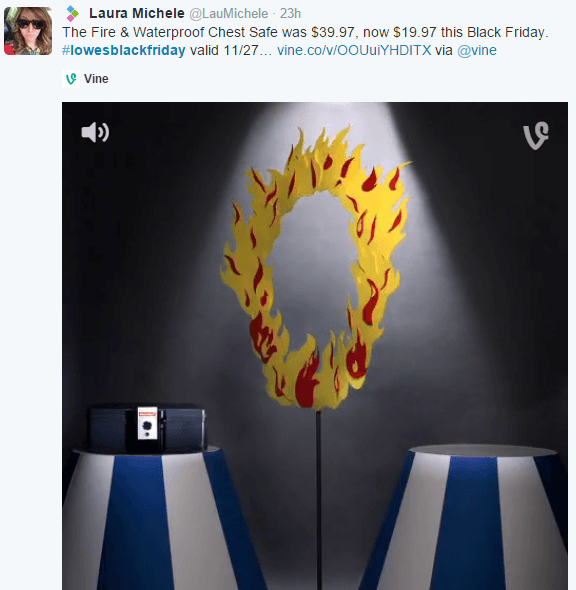 Get to Work on Your Holiday Campaigns!
The holidays are rapidly approaching, and you had better be ready for them! If you haven't yet started your holiday promotions then it's time to get going. We hope that these examples of campaigns that are currently being run have given you the inspiration you need to boost your sales this holiday season!
If you're looking for some more inspiration, check out our holiday themed Coupon Pops!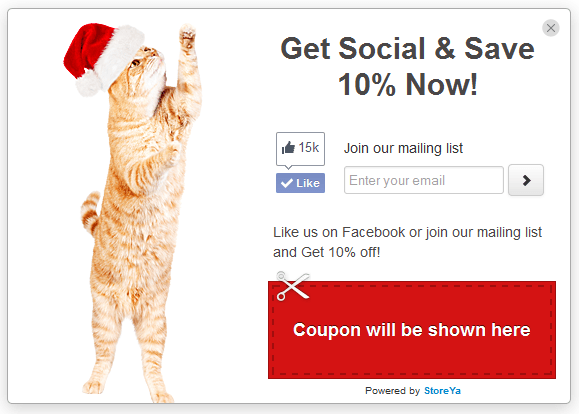 P.S. For more info on how to boost your holiday campaigns with email marketing check out the Ultimate Guide to Email Marketing below!


Zack Fagan
Zack is a social media enthusiast who loves all things digital. He is the inbound marketing manager at StoreYa where he spends his days searching for the newest social marketing scoop. If you'd like to chat with him, feel free to connect with him on any social platform.
Comments
comments
Powered by Facebook Comments