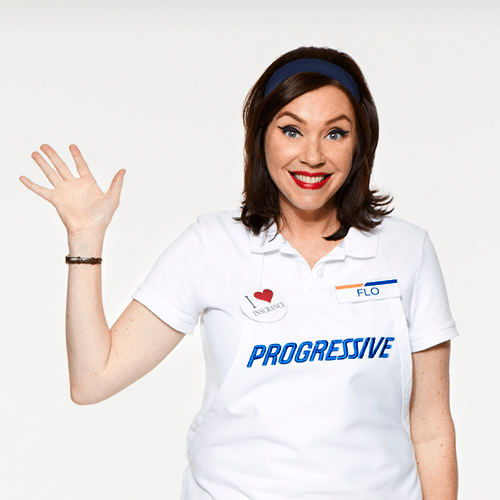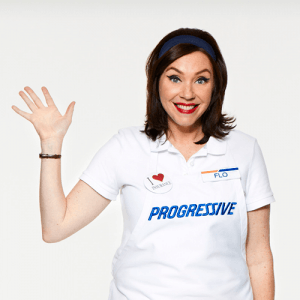 Introducing the winning Retail Hero of the holiday season – Flo the Progressive Girl!
Progressive is one of the largest insurance companies in the US, but it is probably best known (in popular culture) for its advertisements featuring its always peppy "spokeswoman" Flo.
Flo has become the face of Progressive, and even has a large following on social media. So much so that she has her own Facebook page with over five million likes, where of course Flo merchandise is sold from a StoreYa Facebook Shop!
But it's not Flo's massive following that won her the Retail Hero of the holiday season award, it was the holiday theme for her store that did!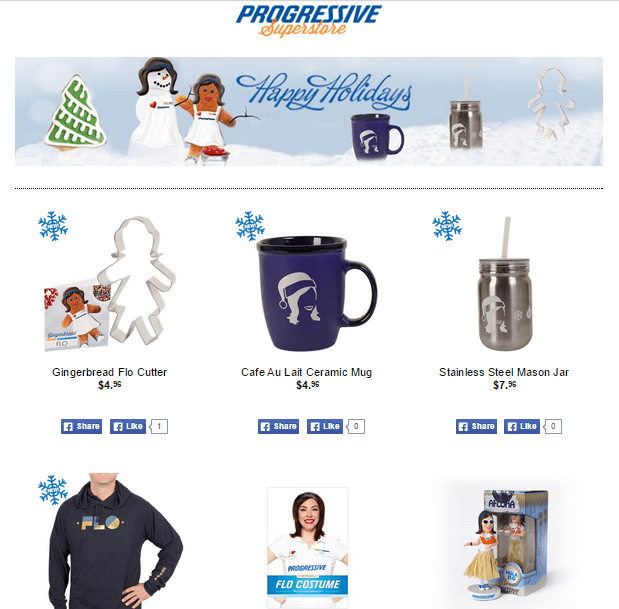 A holiday theme is key to the success of any eCommerce store (see 6 Tips to Boost Your Sales this Holiday Season) and Progressive did an excellent job of updating Flo's Facebook Shop for the holiday season! (The products with snowflakes are new products released for the holidays!)
P.S. If you don't already have one, you should definitely create a Facebook Shop of your own!

Zack Fagan
Zack is a social media enthusiast who loves all things digital. He is the inbound marketing manager at StoreYa where he spends his days searching for the newest social marketing scoop. If you'd like to chat with him, feel free to connect with him on any social platform.
Comments
comments
Powered by Facebook Comments