At the heart of every eCommerce business is the products that it sells.
Social media, site optimization, email marketing. All of this is part of the effort every business makes in order to get more potential customers to see its products.
At the end of the day though, without amazing merchandise, an eCommerce business can only gain a short-term advantage through superior marketing.
If you want to build a long-term competitive advantage for your business, then you are going to need to focus on your products. Which means that not only do your products have to be top-of-the-line, but that you have to continuously update the merchandise which you sell.
Easier said than done. I know.
Which is why in this post we will discuss 10 ways to come up with new product ideas for your eCommerce store.
If you are starting out, you may want to consider low-investment business ideas.

1.  Look At Your Old Ideas
I'd be willing to bet that over the years you have thought of thousands of ideas, and that of those you probably only put a few of them into action.
Well, before looking for a new idea, why don't you look at your old ideas?
Take a run through any old ideas that you have written down, or that you can remember. It's possible that when you thought of the idea you nixed it, but now that same idea might not seem so bad. In fact, it might be awesome.
2. Get Hyper and Do a Brainstorming Session
Get into a creative mood, get hyper (I suggest drinking a cup of coffee or so to really get into a super-active mood), sit down with your partner, friend, parent, co-worker, or whoever else you can find, and start shooting off as many ideas as you can.
Just imagine yourself pacing back and forth rapidly, saying any idea that pops into your head, writing down all sorts of stuff on a white board, building off the ideas of your partner.
I'd be willing to bet that by the end of this session you'll have come up with at least 20 new ideas. Of course not all of your ideas will be good. In fact, most of them probably won't be. But, if even one of those ideas is good then you can consider it a successful session.
3. Think of Add-Ons to Your Best Selling Products
Obviously all of your products are good, but all eCommerce stores have some products that sell better than others.
So, take a look at your best selling products and try to think if there is any way to come up with a product that could act as an add-on to those products. (Tweet this)
For example, if your best-selling product is your "perfectly crafted beer mug," then you could create a complimentary product like "the perfectly crafted beer mug storage rack."
By creating something that compliments, and improves your best-selling products you can try to resell to people who have purchased your product in the past, or upsell to those who are buying it for the first time.
4. Check Out Your Industry in Real Life
Sure eCommerce is your business, and the internet is your domain, but outside of the internet is the real world, and that is where your customers live. On top of that, before the eCommerce business, was the physical store.
So the next way to come up with new ideas is by going on a reconnaissance mission to see what is going on in the real world. (Tweet this)
Do you sell clothing? Then go out and sit on a bench in the trendiest part of your city. Grab a coffee and be the creepy guy who sits there and watches everyone that passes. As you sit there you will definitely see an outfit that catches your eye. BAM, there's your idea.
(PS, don't actually be creepy.)
You can also go browse the local stores to see what's hot this season. Take what you see, improve it, make it fit your business, and start selling it.
Don't think that this method only works for clothing, you can do this with beauty supplies by going to salons and department stores, with sporting goods by going to the park and sports supplies stores, electronics by seeing what students are using on college campuses.
Get creative. Think about where your ideal client is, and where they shop. Go to these places and scout it out.
5. Follow Industry Influencers
Every industry has influencers, and I'd be willing to bet you know who the influencers in your industry are. An influencer can be anyone from an independent blogger to a major player in your industry.
If you don't know who the influencers in your field are, or you are looking for new ones, there are a few great ways of finding them:
1) Just look on Google. If you sell baseball gloves you can do a search online for "Best baseball gloves." Check out the pages and see if any of them look good.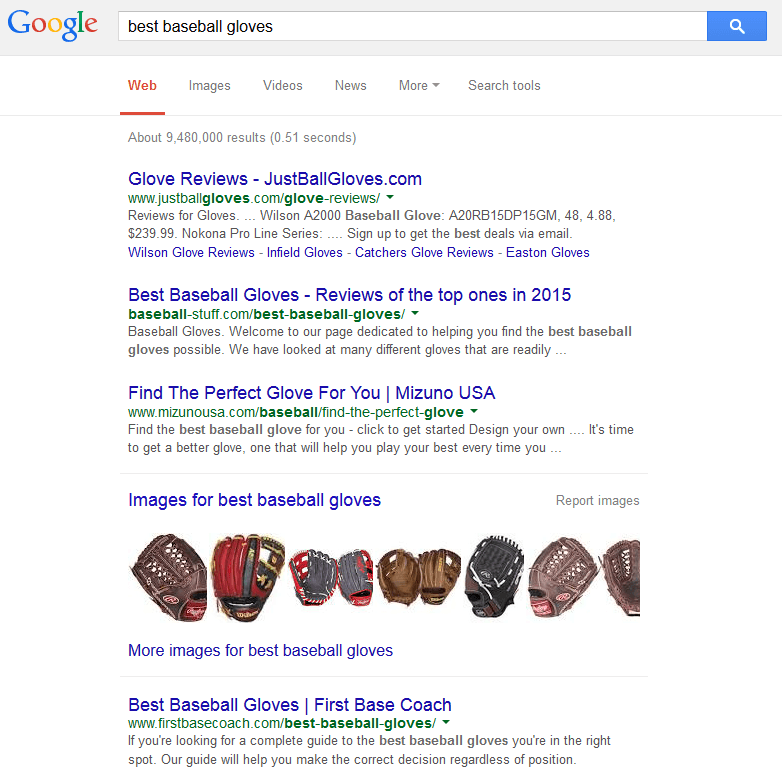 2) Use Topsy to find the most popular content in your field. Topsy aggregates all of the most shared content on the web, and enables you to search through it according to keywords. So you could, for example, search "best baseball gloves" and see a list of results like this: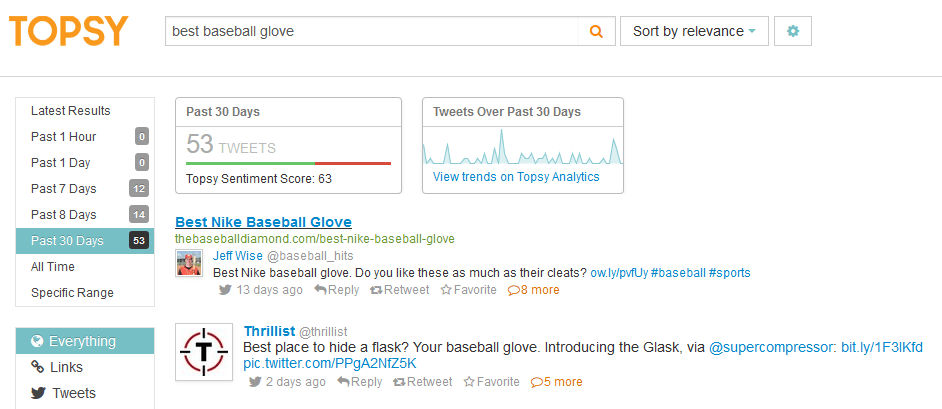 I clicked on the first link and found my way to this site: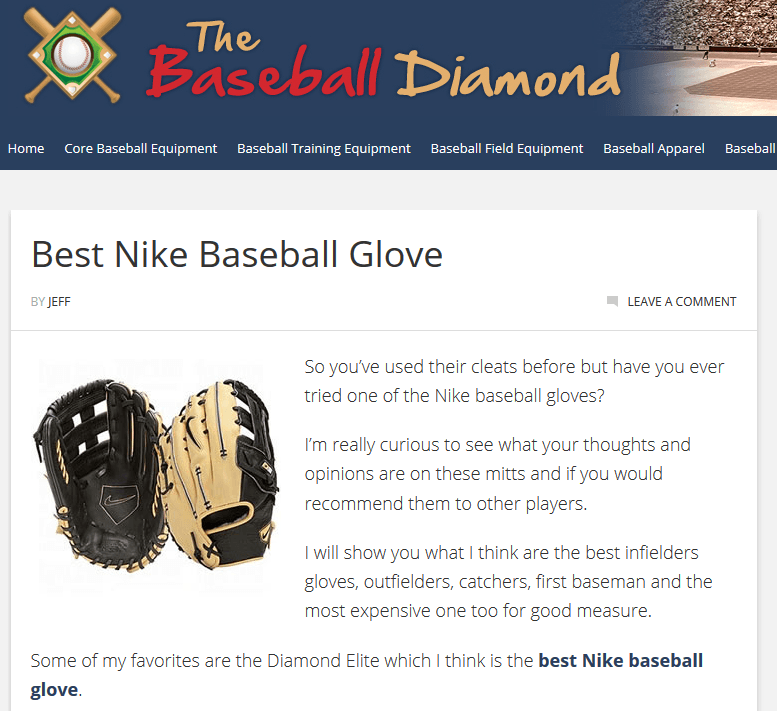 The idea here is to find your influencers, look at what they are writing about, see what trends they think are emerging (and also look at the comments on their posts), and based on that see if you can come up with any cool ideas. (Tweet This)
For example, these are the gloves listed as the "best infielder gloves," so I might consider looking at these gloves and trying to figure out how I could imitate some aspect of them and improve upon it.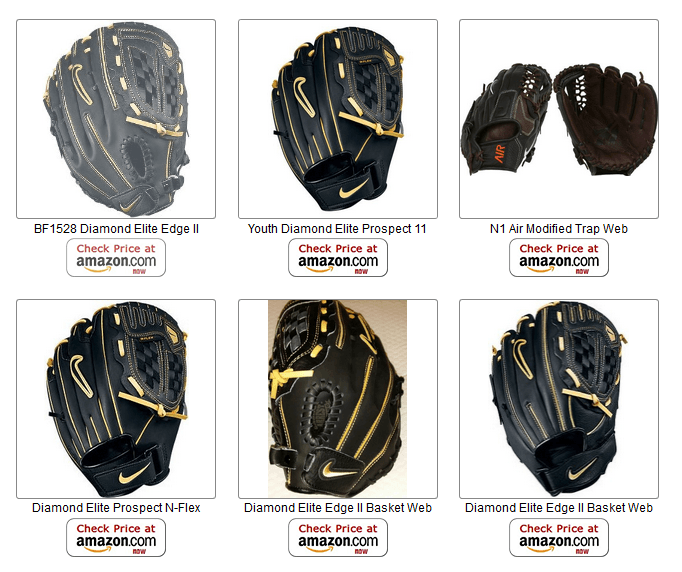 6. Follow Consumer Trends
Everyone wants to identify a new trend before it really becomes "the next big thing." There are all sorts of websites that devote themselves fully to finding upcoming trends.
The first type of site like this are consumer trend publications. These sites do the research and show you what they think will be the next big thing.
One of my favorite sites like this is TrendHunter. This site lets you search for the latest trend according to industry: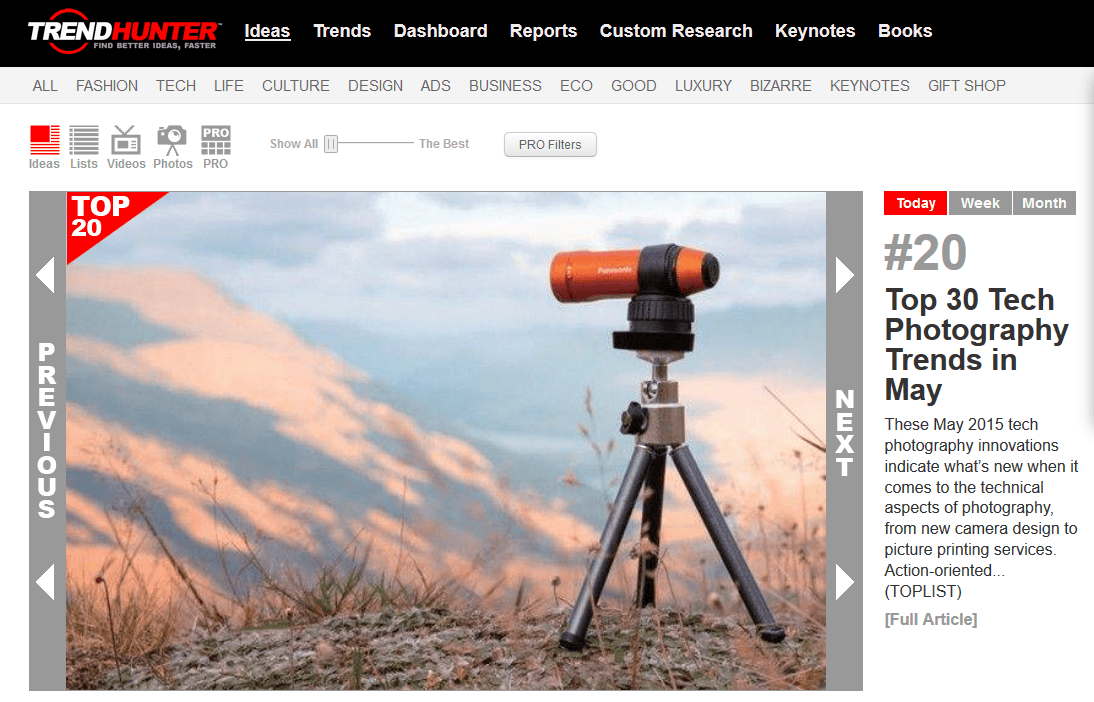 You can also check out SpringWise.
Another type of trend site are product aggregation sites. These sites gather together a curated list of new products that you can take a look at. Some of them even include users to "like" products, so you can see which products are the most popular.
You should definitely check out sites like Uncrate, Outblush, Greenhead, and Oh My That's Awesome.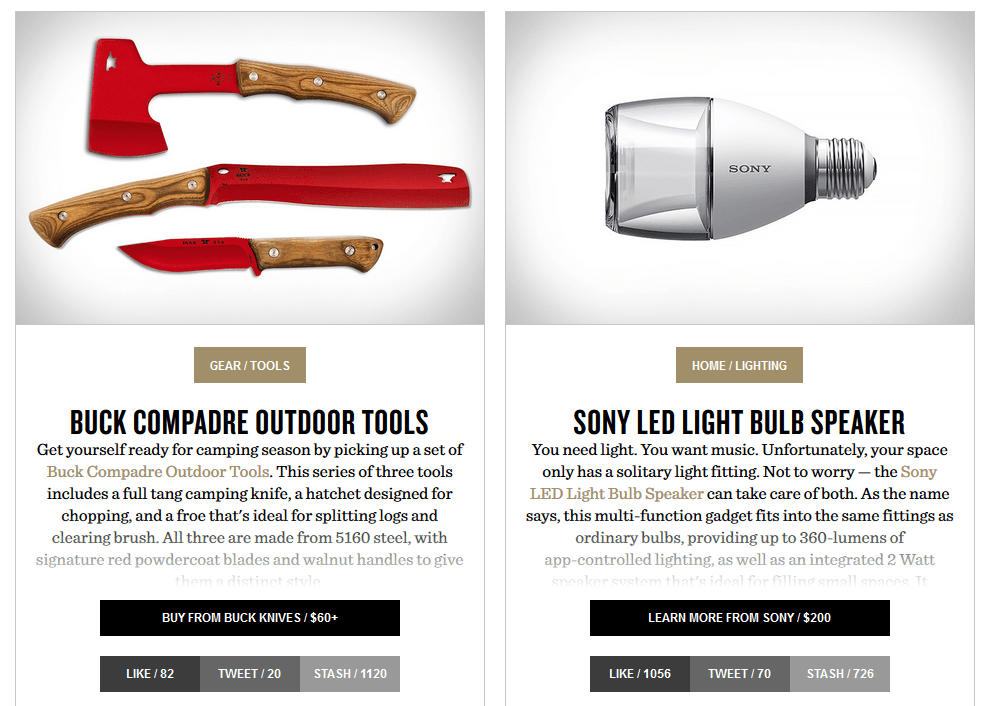 Browse these sites when you're trying to come up with your newest product, and you're bound to find an idea that you can build off of.
Finally, there is the king of trend sites – Google Trends. This nifty tool from Google enables you to check the relative popularity of search terms over time. This can be really helpful in terms of jumping on a trend while it's still rising.
For example, did you know that the new thing right now is the "midi skirt?" Well I didn't, but I did a bit of research and found a few different types of skirts – midi, mini, and maxi, and decided to see which one was doing best in terms of popularity. Here's what I found: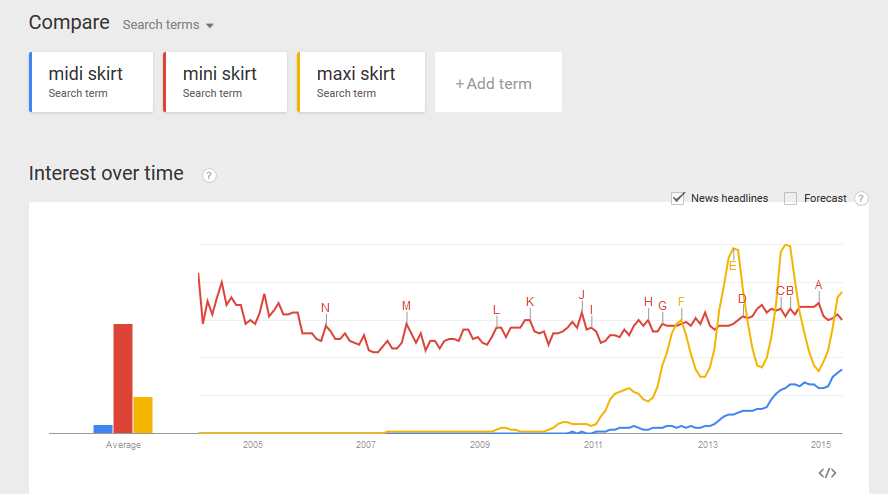 As you can see the mini skirt has been fairly stable, the maxi skirt has had huge fluctuations, and the midi skirt is in the midst of an incline in popularity.
I bet you see now how Google Trends can really help you find your new product!
7. Browse Social Media
There are some really creative people out there. How does that help you? Well, creative people tend to post their creations on social media. So, just by browsing through Pinterest for a few minutes, you can definitely find some inspiration.
How should you go about doing this?
First of all, you should already be following social influencers here (ideally on Pinterest and Instagram). So go ahead and look through all of their uploads to see if you can find anything cool.
Next, you should head on over to the search function. You can do a hashtag search on Instagram or a keyword search on Pinterest. You will probably stumble upon a gem like this: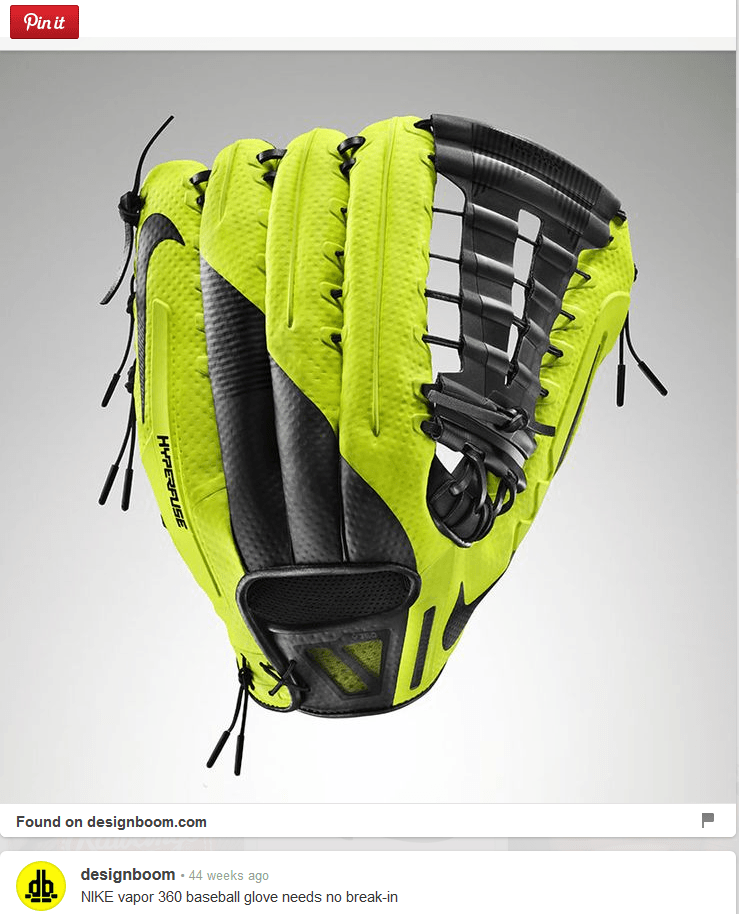 So, go on social, find inspiration, create a new product. Done. (Tweet This)
8. Take a Look at Large Marketplaces and Some Smaller Ones Too
If you're as talented as I think you are, then you can definitely take a look at a product and know that you can do it better!
That being the case, you should take your product research over to platforms like eBay, Amazon, and AliExpress. These massive online marketplaces carry just about every product you can think of, therefore it shouldn't be hard to look through them in order to find some inspiration.
Just search for your product, or a similar product, add whatever filters you want and start scrolling!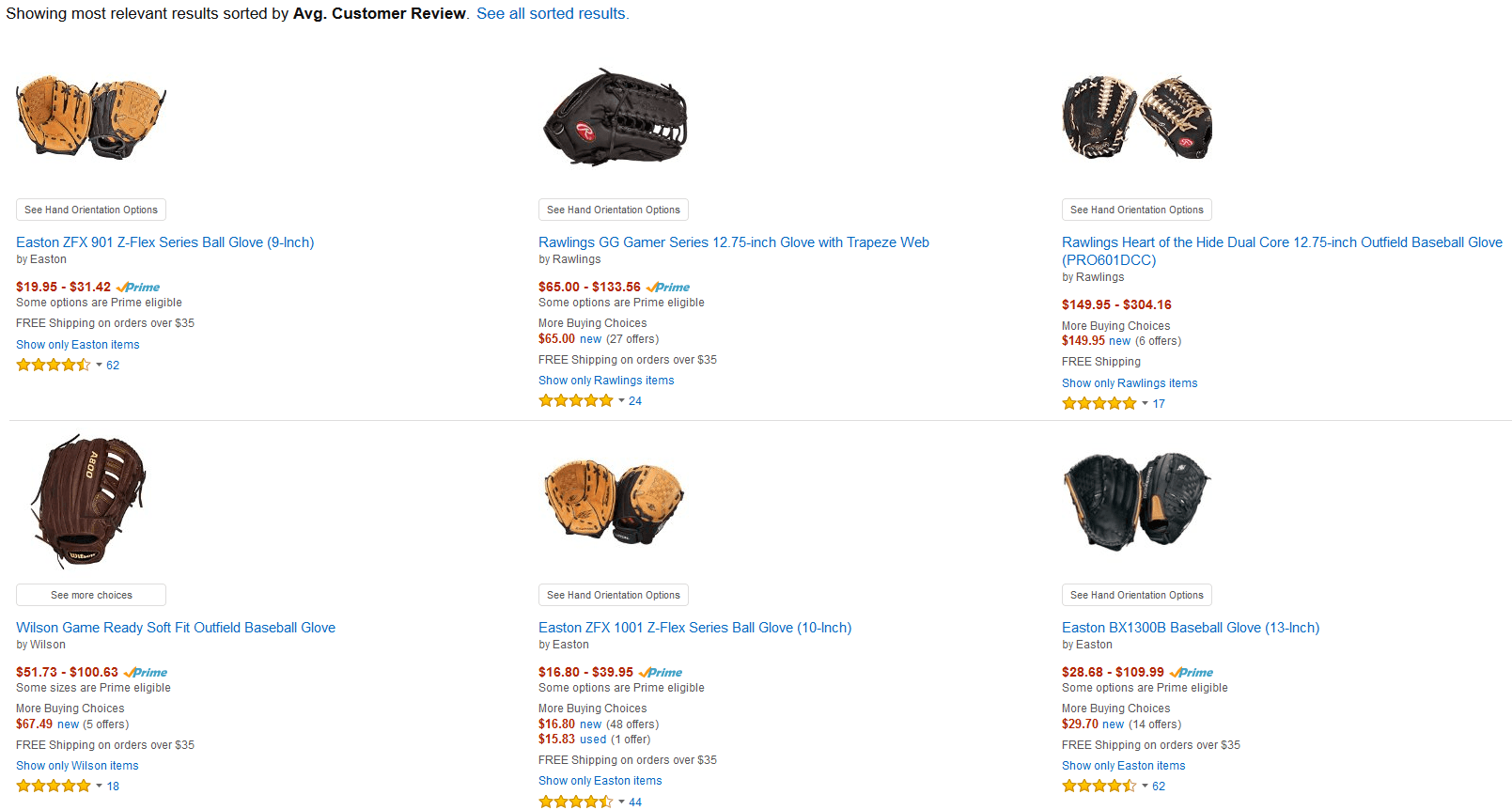 In addition to these large marketplaces you can also check out some smaller market places like Etsy, Fancy, and Wanelo. These sites might have less results, and sometimes less relevant results, but they will also usually have interesting or unique products that you can't find on the major marketplaces.
If you want to come up with something really new and fresh then these sites are perfect for you.
9. Check Out What Your Direct Competitors Are Doing
Here's a quick an easy thing you can do. Head over to your five biggest competitor's websites and see what they have as their featured product on their homepage.
Let's say you sell bed sheets, and this is your competitor's home page: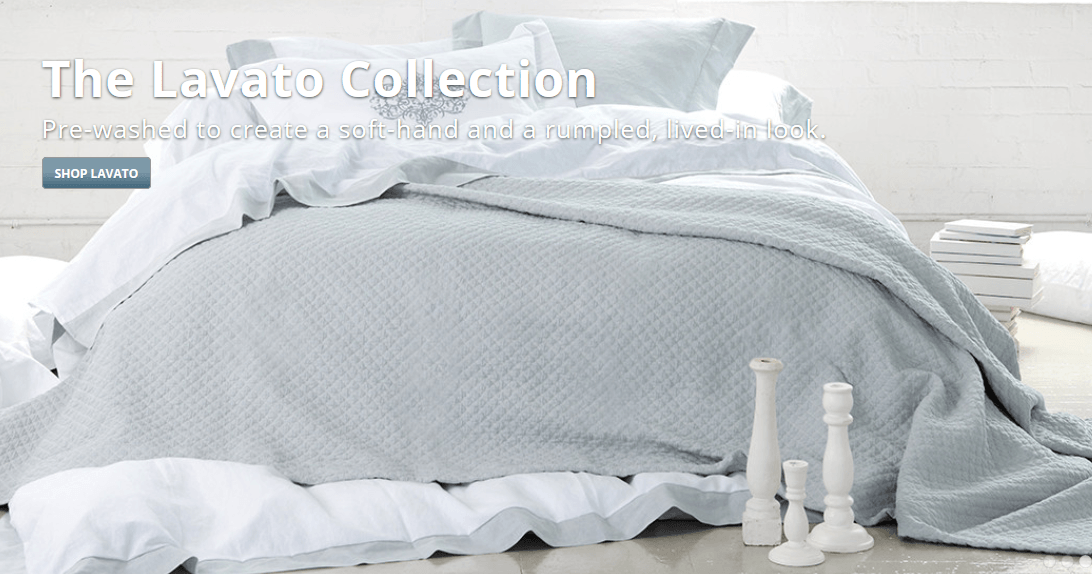 Next, take a look at the product specs and price. I found that the above sheets for example are "pre-washed linen," and are supposed to be very soft, while looking "lived in." Cool, so now I know what makes this set of sheets "great." I also noted that the price is $489.
So, by looking at what my competitor is featuring, I can see which of their products are successful, and then work to create a similar (or better!) product, and offer it at a more competitive rate.
With a bit of SEO work and some promotion your product could overtake your competitor's.
10. Read Some Forums
People love to talk about their experiences and opinions on the internet. Because of that the online forum was created, and built out of that sites like Reddit have really taken off.
Find relevant forums related to your industry, be that on Facebook, Reddit, or any other site and see what people are saying.
These forums will be a great place for you to find what people do or do not like about the available products in the market, and to build your new product accordingly.
For example, I searched for coffee makers on Reddit and ended up in the "subreddit" (as topic forums on Reddit are called) for "Coffee." Here are some of the questions I saw: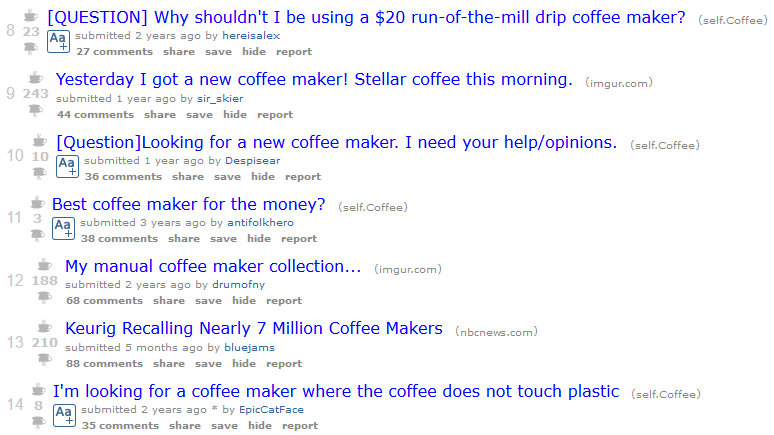 By looking through the answers to these questions I can find out which coffee makers these consumers like and why, which they don't like and why, and find out any problems that they have with coffee makers.
Based on that I could design a new coffee maker, create an add on to a coffee maker that will address a problem, or just figure out which coffee maker would be best to add to my store.
You can really do this with any industry which makes Reddit and other forum sites very powerful for product research.
Get to Work on Your New Products!
OK, I did my part. I gave you 9 easy ways to come up with new product ideas. Now it's your turn. Go get to work on figuring out what your new product will be!
If you have any other method for pre-product creation research we'd love it if you shared it with the StoreYa community!

Zack Fagan
Zack is a social media enthusiast who loves all things digital. He is the inbound marketing manager at StoreYa where he spends his days searching for the newest social marketing scoop. If you'd like to chat with him, feel free to connect with him on any social platform.
Comments
comments
Powered by Facebook Comments